New Zimbabwe President, Emmerson Mnangagwa, has reportedly ordered that a white Zimbabwean farmer – who was evicted in June – be allowed to return to his land, according to media reports.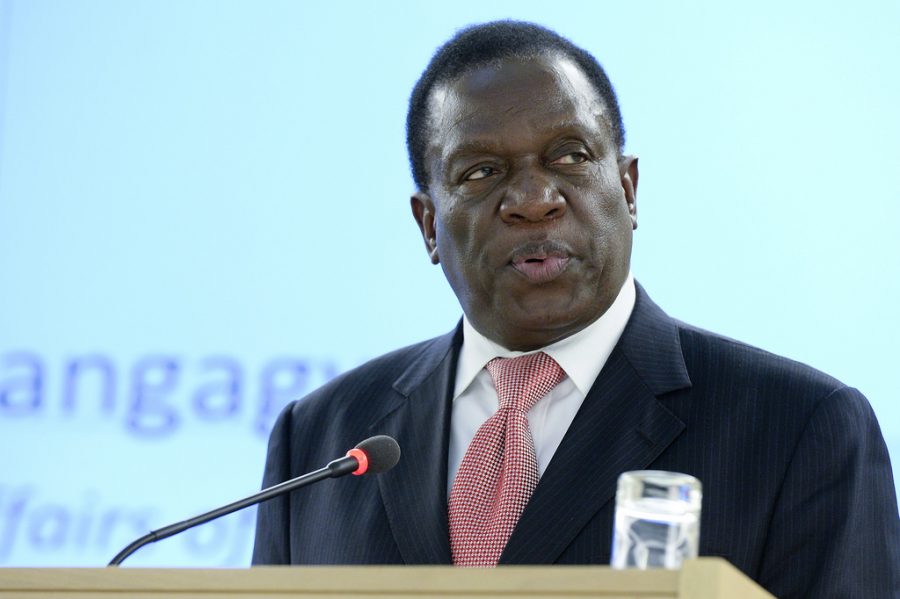 According to Bloomberg, the new President has also ordered "an end to the intimidation and eviction of farmers, regardless of race, with immediate effect". This is a major shift from the previous land-ownership policy of former President Robert Mugabe.
In a phone interview with Bloomberg, the President's adviser Chris Mutsvanga said that Robert Smart can return to the farm he was evicted from by then-governor Mandi Chimene.
Chimene – along with other ministers who supported Mugabe – has not been seen in public since 15 November when the Zimbabwean military's non-coup coup took place.
Since 2000 – when commercial farms, which were mainly owned by whites, were seized – the country has suffered food shortages and an economic collapse.
The shift in policy is seen as the new President's attempt to revive Zimbabwe's agricultural industry and return it to the proud status it once held of being Africa's "bread basket".
Finance Minister Patrick Chinamasa also announced Thursday a set of new measures targeted at international investors which relax the laws that have required companies to be 51% locally owned.
TechZim said: "The National Budget 2018 is exactly what we were hoping for when it comes to measures to attract and retain foreign investment. Finance Minister Chinamasa revealed the government's plans to make it worthwhile for investors to come to Zimbabwe with their briefcases full of cash knowing they can get reasonable returns."
Read the full Zimbabwean Farm article here:
www.bloomberg.com/news/articles/2017-12-07/white-zimbabwean-farmer-has-land-returned-under-new-government