Cape Town is experiencing its worst drought ever and Day Zero is looming (when taps will be turned off and residents will have to queue for water). As the beautiful Mother City starts to welcome local and international tourists to its shores for the festive season, there are some concerns that visitors are not aware of just how dire the situation is.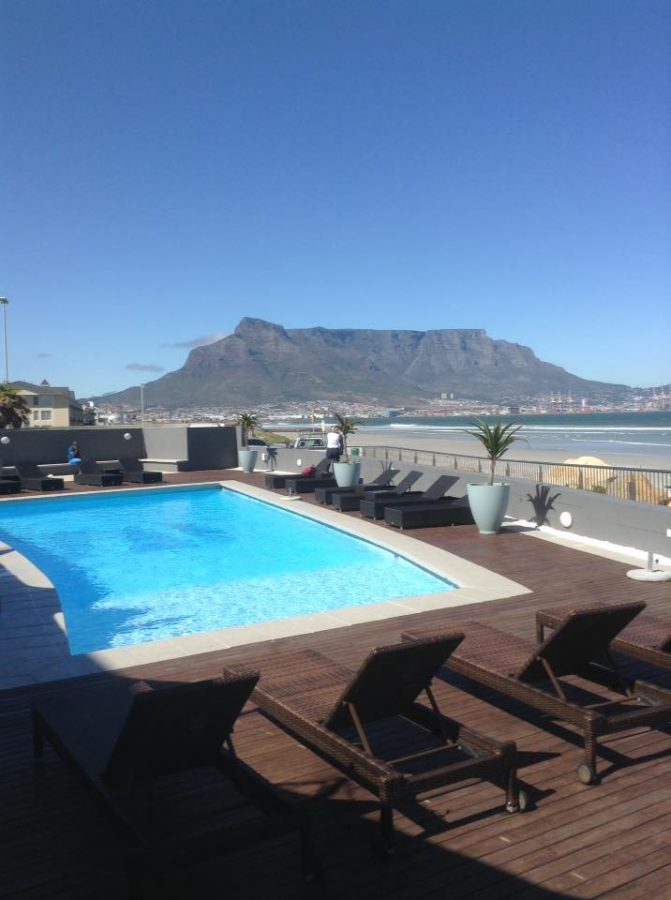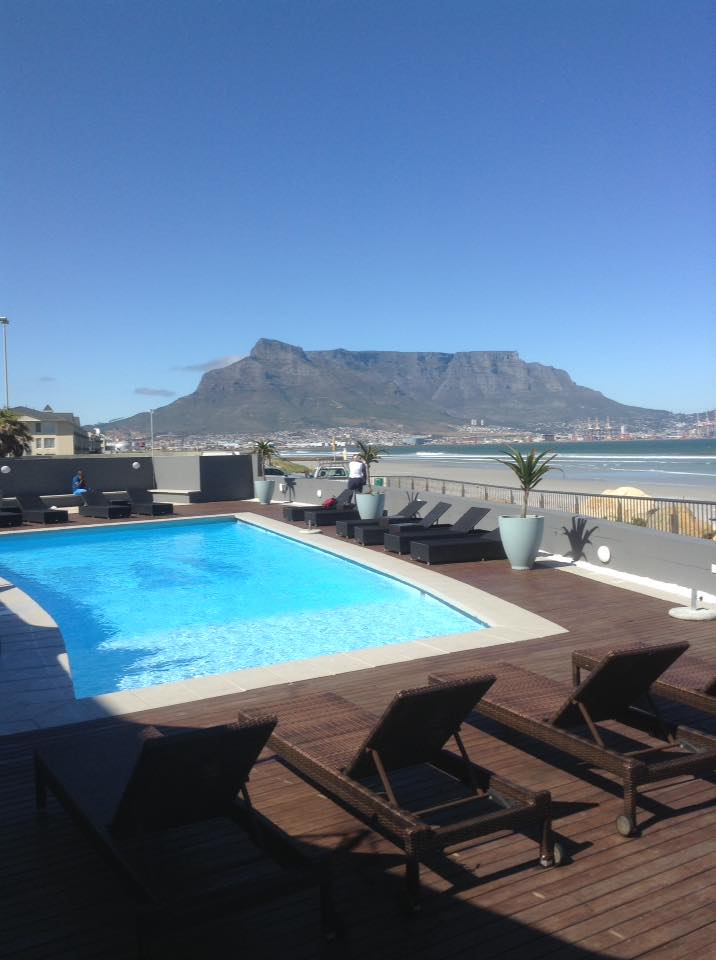 For this reason – and as a passionate Capetonian who normally loves welcoming visitors to her home town – Lynn Duddy, from Kommetjie, has penned the following letter which is going viral:
Dear family and friends from Jozi and Durbs and further afield and abroad,

Soon you are heading to Cape Town and surrounds and usually we are sooooo bloody happy about that, our verges get mowed when usually the only other time is the Cape Argus or Two Oceans.

We cannot wait to show you our new restaurants, brag about the endless beautiful beaches and basically just kuir sommer baaie lekker!

But not this year.

This year we are very very nervous and if I have to be honest a bit resentful and very scared to share our water.

Wine you can have by the case load, but ffs do not flush the toilets!

Sure you have read about the "watercrisis" but much like us Saffers watching the Trumpster hurl insults at that Korean dude, it doesn't really fall into your day to day realm of life.

We, however, have become quite used to wearing the same clothes for days on end, our kids are now forced to do swimming at school (those whose schools still have open pools, as 27 out of 34 municipal pools have been closed already) because it means they don't need to bath at home; and walking into an un-flushed yellow loo at a restaurant or a mall gets the exiter a nod of "thank you for doing your bit and not flushing".

But you dear visitor, you have come from lands of plenty – most of you still bath, shower endlessly, flush your toilets with CLEAN PURE DRINKING WATER and your swimming pools and gardens can actually be used for those purposes unlike most of our brown scrubby arid gardens.

How do we get across to you the severity of no water from the 20 May 2018 when you will all be long gone back home?

It's insane and I really don't blame you for not believing it. I mean Cape Town is a jewel of the world, first world brilliance. How can this be possible?

And to every single person in the Western Cape who is hosting visitors, guest houses, hotels – I don't really care HOW much your guest is paying you; the resource HAS to be protected. Paying fines? Accepting that you will "just get a high bill" is NOT going to give us back our water.

So our dear visitors… please please please, don't have long showers when you get off the beach, don't flush toilets with fresh water – most of us by now have incredibly sophisticated bucket systems going and will happily show you how to flush.

You don't want to be sitting back home reading posts from your loved ones how they have to go stand in a Q patrolled by the army for 5lts of water, simply because you wanted to bath each night.

But apart from that have a SUPER time….

PS You may want to bring your own eggs as well, ummm…. and butter, but that might be awkward in luggage.
Lynn stresses though that "I LOVE our Cape Town visitors and I know how much business they bring, so my post was in no way intended to be anti-visitors at all!! Just for the Cape Town hosts to be super super vigilant and educate our awesome guests."
Lynn is not the only one begging hosts to please help guests conserve water. Cape Town mayor Patricia de Lille was alerted to a post last weekend of a tourist taking a bath at the Silo Hotel, so she went personally to visit the hotel and ask them to come on board with the City's water saving campaign.
"I was pleased to find that they do have their own campaign materials asking guests to take 2-minute showers rather than a bath," she reported back on Facebook. "The hotel also removed all plugs from bathtubs; they also installed aerators to reduce the flow of water from taps."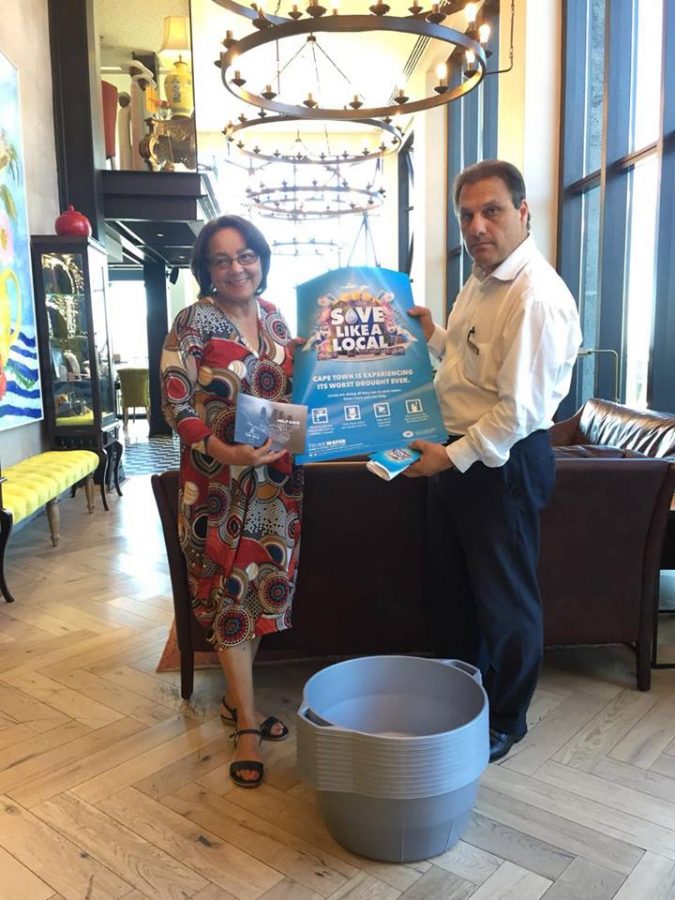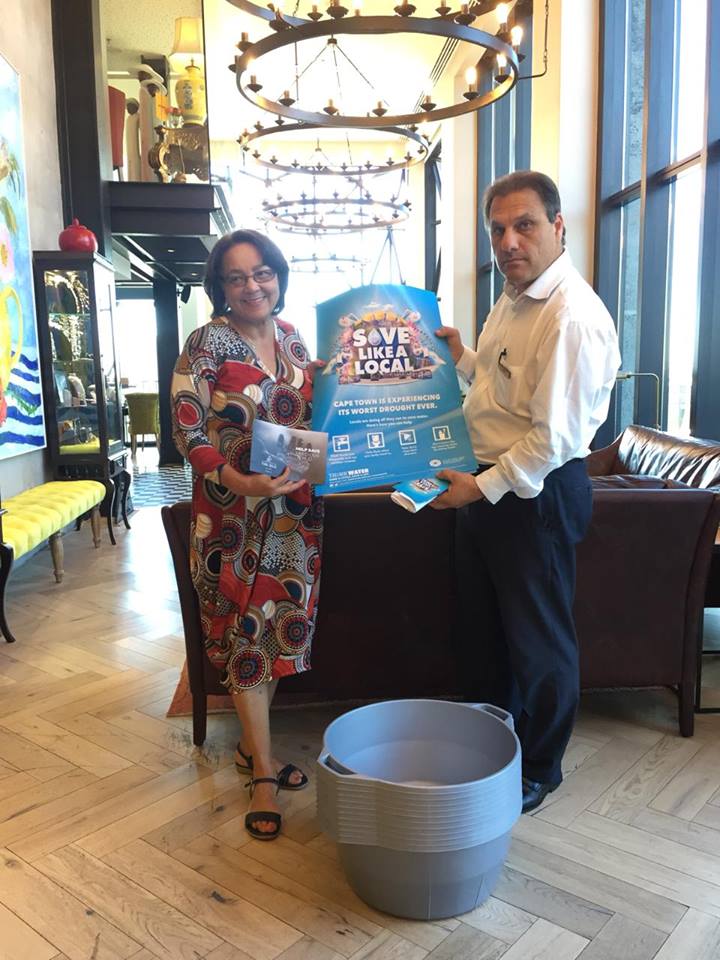 The mayor said: "The tourism industry is expected to contribute R1billion in GDP to the city's economy during December. It will create thousands of jobs… but we must tell our visitors to think water. Together, we can beat the drought."
Many Capetonians also called on airlines to drive home the #ThinkWater message more strongly when landing at Cape Town Airport; and some suggested that flyers should be handed out at the airport with water saving tips.
Lynn – a mom of three kids, five dogs and a horse; who works as a counsellor, and with her husband in their Town and Country Projects timber business – says she never thought her post would reach so many people.
Let's hope it reaches all the holiday makers! Enjoy your holiday but please #ThinkWater!