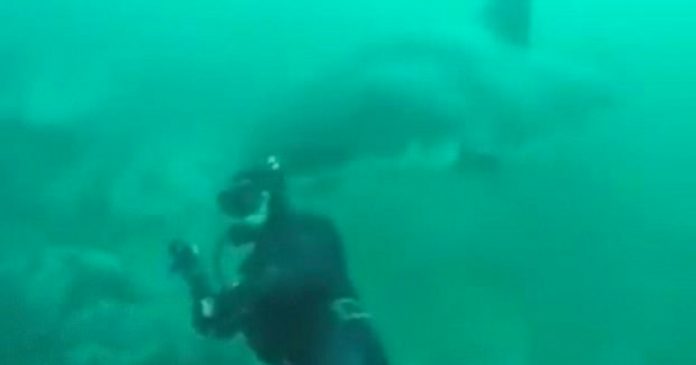 A South African spear fisherman apparently got the surprise of his life when he had an extremely close encounter with a Great White shark during a diving salvage expedition.
The video – which was reportedly first posted by SA Spearfishing's facebook page yesterday – has gone viral and already been viewed over two million times in less than 24 hours.
The footage was filmed by his son, according to some reports in Australia and the UK, and shows the shark approaching and actually opening its mouth… and baring some teeth!
BUT fortunately the shark just bumps the diver's head as it passes without doing any damage… other than giving the man, who had been looking the other way, a HUGE shock!
A couple of people said the video is yet another "Great White Photoshop". Most fellow divers and spear fishermen however said that it is real footage, but that the shark showed no signs of being in 'attack mode'.
SAPeople contacted SA Spearfishing for verification, but we have not yet heard back.
Watch Shark Scares South African Speak Fisherman 
Woah, Great White Scares Diver…SA Spearfishing

Posted by Red FM on Sunday, December 10, 2017