A classic old video of Michael Bublé going undercover as a South African shop assistant in the UK, is going viral again… and if you never saw it the first time, it's worth now watching. (And if you did, it's worth watching again!)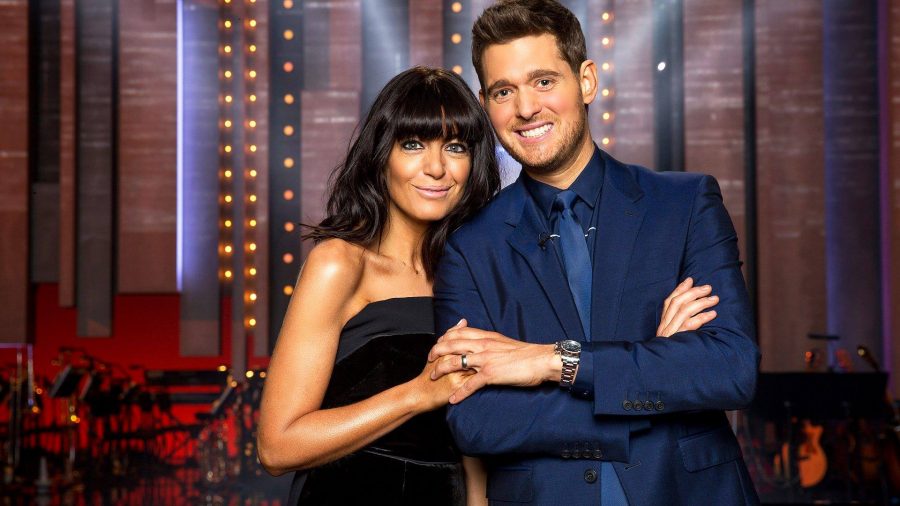 The hilarious video was actually aired on BBC One over a year ago – and features Michael channeling one of his best friends, a South African called Dion Singer who works in the music industry. They met when the Canadian singer was just 26, and Michael credits Dion with helping make him believe that maybe he would be famous one day. (See story below video.)
With the help of make-up, a man-bun, prosthetics, and his fake accent, Michael went  undercover as a South African shop floor trainee in Oxford Street for the 'Buble on BBC' special.
It was aired on 3 November 2016… but was overshadowed the next morning by the devastating news from Michael and his wife Luisana Lopilato, that their young son Noah had been diagnosed with liver cancer.
And so this morning, when a South African Facebook user posted the YouTube video,  it wasn't long before SA websites picked up on it and shared it as if it had just been filmed.
It's a classic video, inspired by the famous Adele video that BBC One had already done (where she posed as an Adele-wannabe called Jenny).
Michael said at the time: "I loved Adele at the BBC and I'm so excited and honoured to have been invited by the BBC to do my own show for them."
Watch Michale Buble pretend to be a South African sales assistant Dion
Michael says the video was the "scariest thing" he'd done in his career, but that it was "amazing… Guys that I thought wanted to punch me ended up crying. It was just so different. I did it all day, over and over…"
At the time, Michael told SA's Top Billing the story of how he became friends with Dion at the age of 26, when he was at the airport one day, on his way to a small show in London and got a call from "this guy Dion" saying "you know what, you have to come to Seff Efrika. You're going to be a star here".
Michael said: "I'd never been to South Africa. And [Dion] said 'yes, no, your record is going to be very successful here'… and it was the first time I felt like 'wow, maybe I'm going to be famous somewhere'.
"So there's always been a very deep and special love that I've had for South Africa, because before anyone else, you wrapped your arms around me and took me in, and accepted me, and that same guy – Dion Singer – it turns out that he is now one of my best friends in the world.
"I love making fun of him I 'talk laaik him all the time"… and he says "you know what, if I talk laaik that I'll kill myself"…"
Shortly after that interview, Noah's diagnosis was announced and Michael immediately cancelled his tour to be with his family. Thanks to treatment, Noah (4) is reportedly doing a lot better, and Michael is due to perform at the British Summer Time festival 2018 in July – which will be his first gig since Noah fell ill.