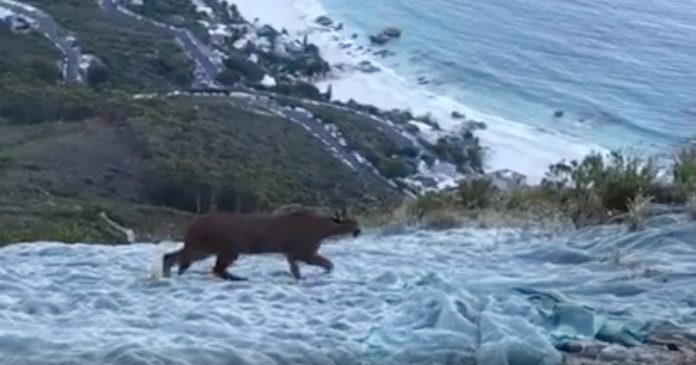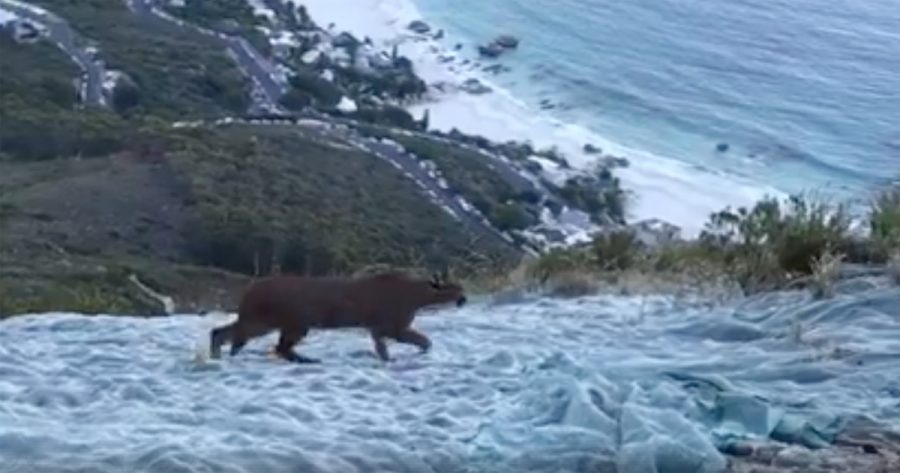 Paraglider pilots in Cape Town were "gobsmacked" by a rare sighting of a caracal, feeding in the bushes on Lion's Head in South Africa, on Saturday morning.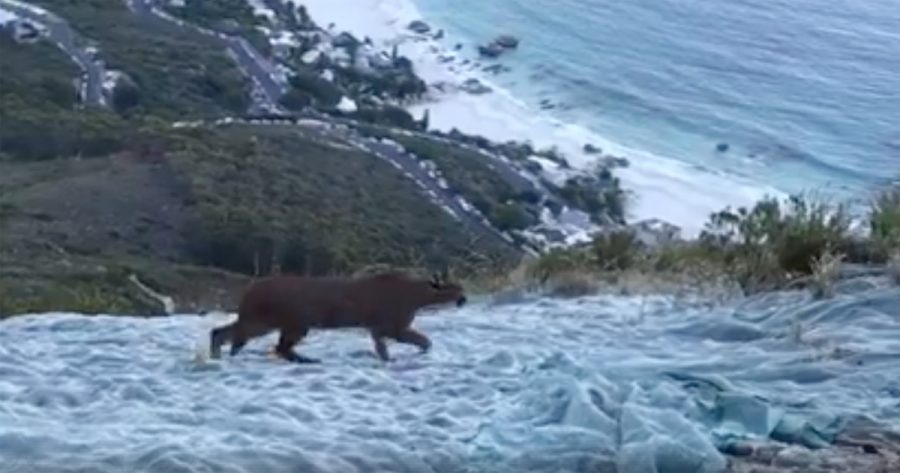 The medium-sized wild cat – which grows to around 74cm as an adult – stayed with them for about 10 breathtaking minutes, said Western Cape resident, Louis Stanford who was able to capture the once-in-a-lifetime viewing on film. (Watch below.)
Louis told SAPeople: "We usually head up early morning. First time I've seen this in 17 years on Lion's Head!"
One social media user, Delyse Hopkins, said: "Those caracal walk the whole of the Table Mountain Reserve. Some are tagged and they have been spotted at Cape Point… They feed on cats… had 15 missing on the mountain behind us in about six months, and the paw prints around the carcass of a cat showed caracal prints.
"They don't take notice of humans while striding ahead. Noticed this in the West Coast National Park. Love that we still have wild animals on our mountain."
One Capetonian, Bolelang Rakeepile, said he has seen it on the Newlands' side of the mountain, but never on the north-facing side.
The word caracal apparently comes from the Turkish work 'Karakulak' and means 'black ears'.
Last year a young female caracal (nicknamed 'Beskuitjie') wandered into a house in Durbanville, next to Tygerberg Reserve. It was retrieved by the Urban Caracal Project which studied the impact of urbanisation on our wildlife.
Watch amazing capture of caracal on Lion's Head, Cape Town
Watch wild cat, caracal, in bushes on Lion's Head, South Africa