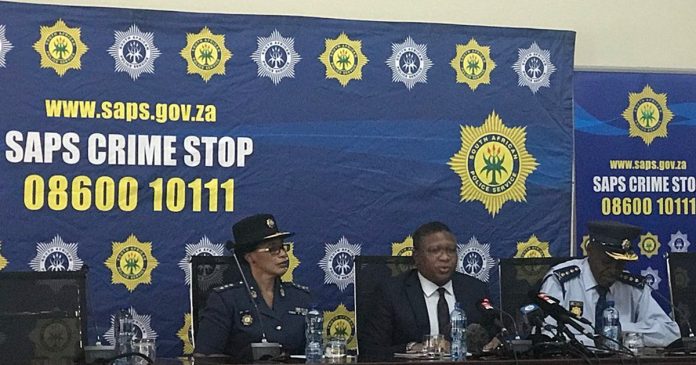 South African Police Minister Fikile Mbalula – who is now calling himself Mr Fearf*kkol on Twitter (!) – has announced a revolutionary new plan that will strengthen police operations on the ground in a concerted effort to fight violent crime in South Africa.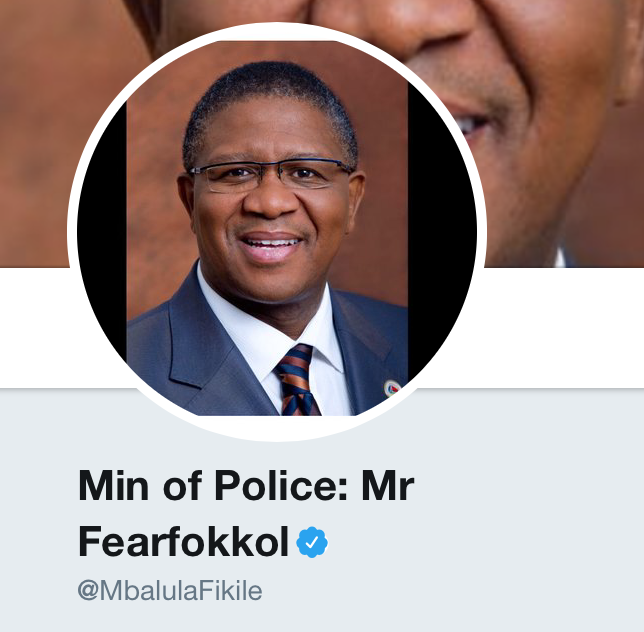 Last year, the Minister revealed his intentions to reduce head office costs at the South African Police Service (SAPS), through a process of de-escalation of the top tier management to newly drawn boundaries in a regionalisation plan.
Addressing a media briefing on Wednesday, Minister Mbalula said the plan will see the national police complementing the work of the provincial commissioners and lessening their burdens.
"Regionalisation will first focus on particular high waiting areas and hotspots. The goal is to reduce violent crime sharply by targeting the known high crime geographical areas. In our own evaluation we thought that we are dealing with a top heavy structure… in our head office.
"They are doing an important job but the reality is that the crime that we are fighting is on the ground," he said.
The pilot on regionalisation will be a phased focus starting with Gauteng in February followed by the Western Cape, KwaZulu-Natal and then the Eastern Cape.
Minister Mbalula said regionalisation will add new impetus and experience closer to the people in critical regions and critical police stations which will now have Majors-General and Lieutenants-General.
"Regionalisation is one of the most important changes in police resources deployment in over a decade in our country. In essence we are revolutionising the manner police work. We are changing the way we understand crime and the way we respond to it.
"Our people are under siege from violent criminals, greedy public and private sector officials. We must unleash the might of the state power unto them," he said.
National Police Commissioner General Khehla Sitole said regionalisation is an operational concept and it will enhance policing on the ground.
"All the regional commissioners are there to enhance operational policing on the ground. They will not be doing administration and they will not do administrative functions.
"The main objective for this is also to bring the authority closer to the people which also includes the experience [of top management] because most of the criminals that we are dealing with are experienced and strategic criminals," Sitole said.
Lt. Gen Richard Mdluli relieved of duties
Minister Mbalula also announced that Lt. Gen Richard Mdluli who held the position of Divisional Commissioner has been relieved from his duties.
"I have instructed General Sitole to henceforth set out to appoint a fit and proper man or woman into the position without further delay," he said. – SAnews.gov.za
LIVE: One on One off Presser with eNCA https://t.co/AZ9AlqdUcY

— Min of Police: Mr Fearfokkol (@MbalulaFikile) January 17, 2018