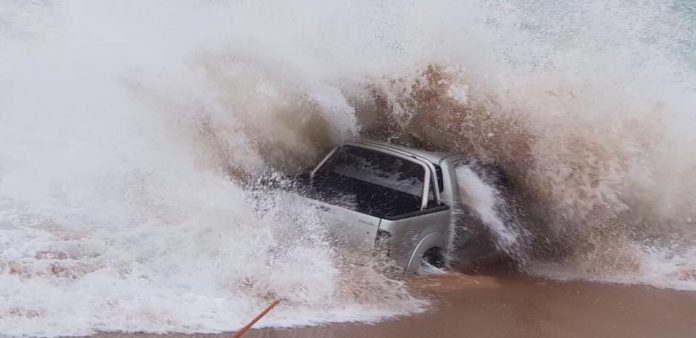 A Ballito fishing charter owner almost lost his bakkie to the sea this morning… when big waves dragged the vehicle into the ocean. See the video below.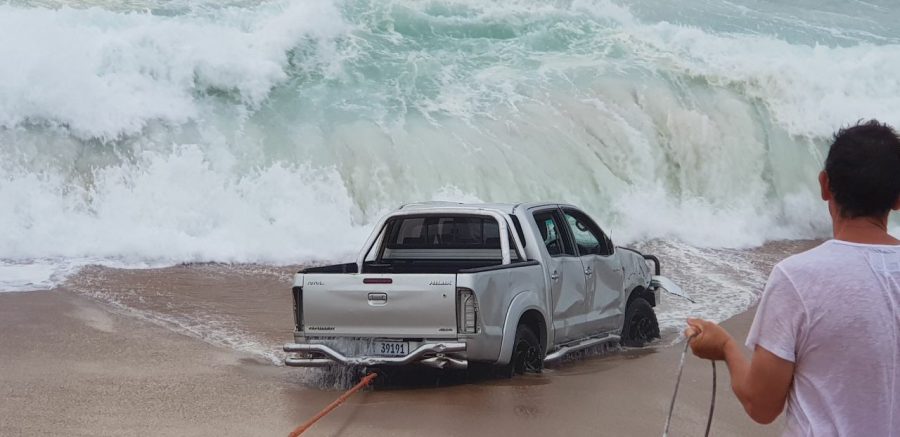 Herman Labuschagne was launching his boat just after 05h00 at Salmon Bay, which he has done many, many times before. But this morning it was an extremely high tide and the incline was a lot steeper than usual. (Yesterday, a massive wave at Durban's North Beach claimed the life of a 7-year-old girl who was washed off the pier. Some say the big waves have been caused by Cyclone Berguitta.)
According to the North Coast Courier newspaper, Labuschagne was being helped by his friend Dirk Kriel of the Ballito Ski Boat Club. Kriel was at the wheel of Labuschagne's Toyota Hilux, pushing the boat into the surf, when the disaster occurred.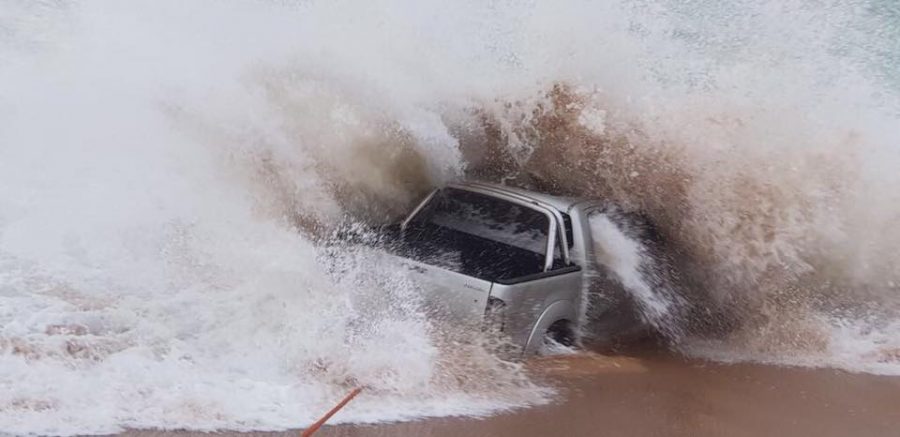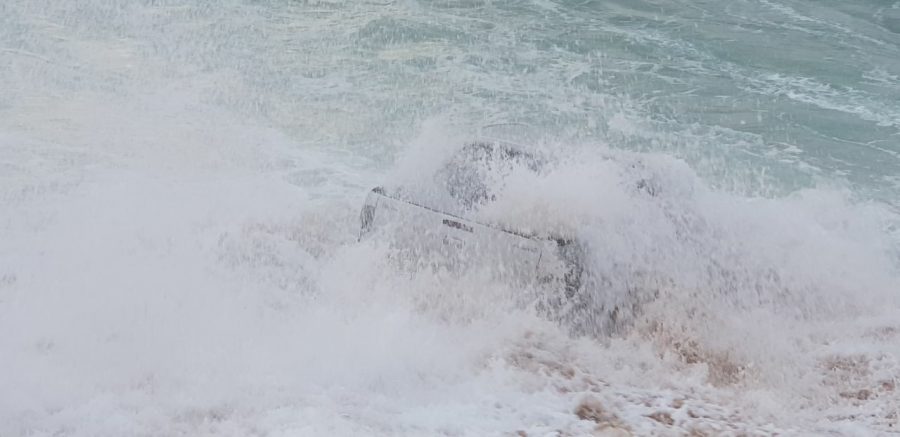 Kriel told the Courier: "When I realised I was in trouble I immediately jumped out the driver's side window."
He ran straight for the permanent winch at the Club to try pull the bakkie out… but attempts with the winch, as well as with two other bakkies, all failed.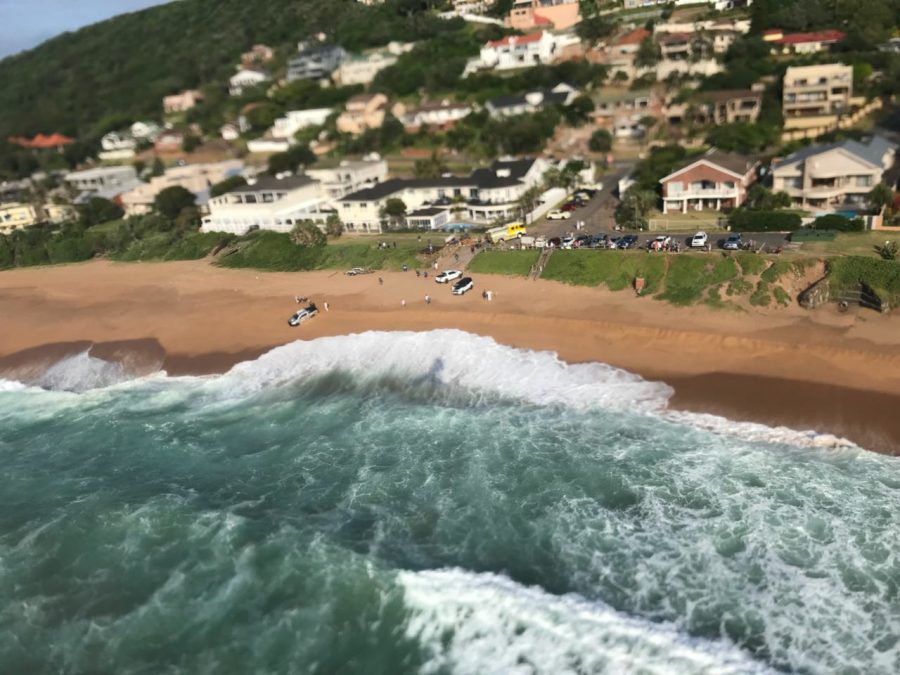 The KwaDukuza Fire Department was finally called and they were able to achieve success! Although the bakkie is probably damaged beyond repair.
The video and photos have been going viral all day.
Ballito resident, Jason Van Der Wath, said on Facebook: "They're my mates. I've never once felt unsafe with these guys. Van stalled, soft sand and waves. Can happen to anyone. Just glad my mates are ok."