Here's this week's Carte Blanche line-up, available for South Africans living abroad from today Tuesday – 23 January 2018 – if you subscribe to Showmax International. Watch the trailer at the bottom of page. Please note this is a 90-minute extended broadcast.
This week the Asset Forfeiture Unit launched their first strike against international consulting company McKinsey and the Gupta-linked company, Trillian. Their preservation order freezes R1.6 billion, but that is just the beginning, says the NPA. They hope to recover another R50- billion. In an exclusive interview, Carte Blanche sits down with former Eskom executive Suzanne Daniels who was the first to recommend these companies pay back the money, but was suspended shortly afterwards. (Presenter: Devi Sankaree Govender)
Young Heroes of Kroonstad Train Crash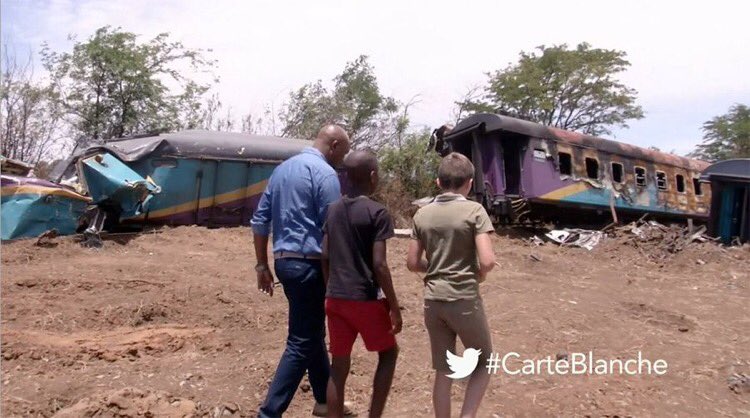 At just 12 years old, their selfless efforts to assist victims of the Kroonstad train crash have earned them the admiration of the entire nation. After witnessing the incident, the two boys fearlessly rushed to the scene to help the injured, pulling babies and the elderly from the train. Carte Blanche meets young South African heroes Evert du Preez and Mokoni Chaka. (Presenter: Macfarlane Moleli) 
As the governing party, the ANC is experiencing resurgence under the new leadership of Cyril Ramaphosa, trouble is brewing in the opposition camps of the Democratic Alliance. From Cape Town, to Port Elizabeth, to Johannesburg, major internal power struggles plague the DA.  Can the official opposition survive the political fallout in the Western Cape and its key metropoles throughout the country?  Carte Blanche analyses a party, seemingly in disarray. (Presenter: John Webb)
Watch the trailer:
After the break, Patricia de Lille's in the fight for her life as she faces the axe. As the struggle for power within the DA continues, @journojohn asks: can the party survive? #CarteBlanche pic.twitter.com/8CmXPKsEsn

— Carte Blanche (@carteblanchetv) January 21, 2018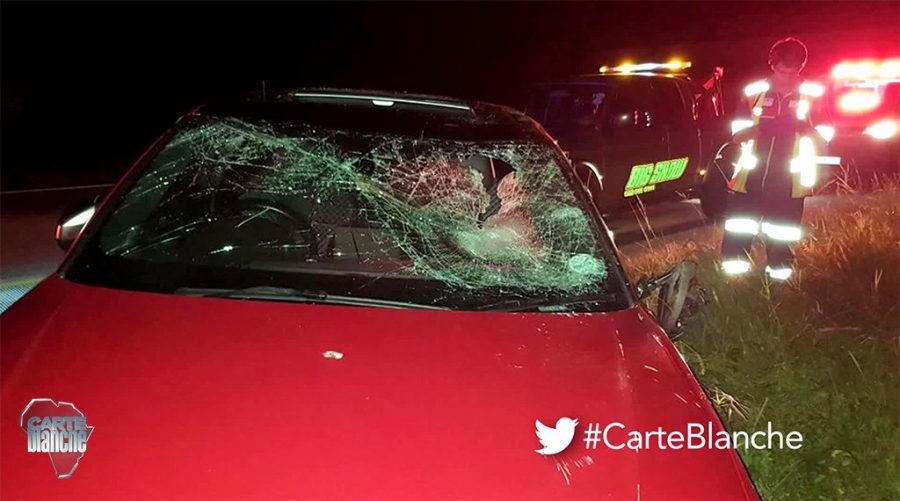 It's a deadly practice, often with fatal consequences. Gauteng and KZN have seen a renewed spate of rock throwing from highway bridges, causing serious damage to vehicles, claiming lives and injuring several motorists. But are these just reckless pranks or part of a devious plan to rob injured motorists of their valuables? (Presenter: Claire Mawisa)
We all loath those persistent telemarketing calls offering anything form insurance policies to cellphone contracts. Locally, it's big business and when it comes to marketing phone calls, South Africa now ranks among the top 5 most spammed countries in the world. But is it legal to offer unsolicited credit or to keep your private contact details on a database after you've asked for it to be removed? Carte Blanche finds out what your rights are as a consumer. (Presenter: Macfarlane Moleli)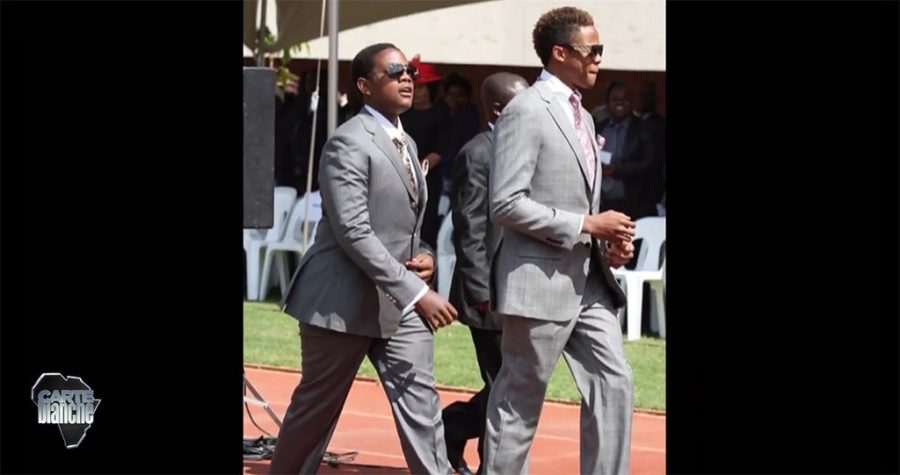 Pouring expensive champagne over a luxury watch to prove it's real is the kind of excessive behaviour that enraged Zimbabweans, but it's also how Robert Mugabe's sons, earned themselves an international reputation for party excess and big spending.  After years of splurging on lavish hotel rooms and designer clothes in South Africa, will Mugabe's fall from power put an end to his sons' jet-setting lifestyles? (Producer: Journeyman Pictures)
Watch Trailer: Carte Blanche, Tuesday 23 January 2018 for South African Expats
***
Please note: Carte Blanche is only available to international Showmax subscribers in Andorra, Australia, Austria, Belgium, Canada, Denmark, Finland, France, Germany, Greece, Iceland, Indonesia, Ireland, Italy, Liechtenstein, Luxembourg, Malta, Monaco, Netherlands, New Zealand, Norway, Portugal, San Marino, Spain, Sweden, Switzerland, United Kingdom and United States. Not all titles are available in all territories.