The trial of KwaZulu-Natal alleged rhino poaching "kingpin", Dumisani Gwala and his co-accused is set to finally start on 22 May 2018, almost three and a half years after their initial arrests.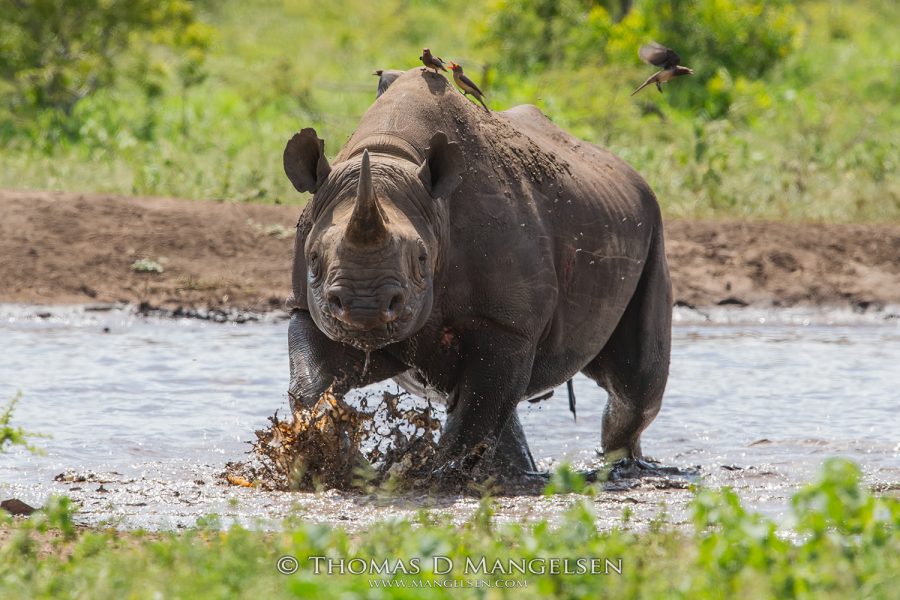 Gwala, together with his co-accused, Aubrey Dlamini and Wiseman Makeba, faces a combined 10 charges relating to the illegal purchase and possession of rhino horn and resisting arrest.
The National Prosecuting Authority (NPA) confirmed the trial date with SAPeople last week, and said the case will remain at Ngwelezane Regional Court at this stage, despite rumours it would be moved.
The NPA also offered reassurance that there is no risk of this case being postponed so many times that it gets thrown out of court, as had been discussed on social media.
The Magistrate presiding over the case – Magistrate K Shandu – was facing recusal, amidst allegations he accepted bribes to prolong the case.
The recusal application was due to be heard on 6 December 2017, but did not go ahead. When SAPeople asked the NPA why it hadn't been heard, the NPA said: "Accused was not available on the date of the arranged hearing."
When we pressed further, the NPA said: "We have in our previous response sufficiently answered your questions."
The Department of Environmental Affairs (DEA) revealed today that 21 of its own officials were arrested last year in connection with rhino poaching, in a major clampdown on corruption.
"Soul Destroying" Lack of Convictions in Brutal Rhino Orphanage Attack
However the DEA expressed little concern regarding a lack of convictions being made in the horrific poaching attack on the Thula Thula Rhino Orphanage in February last year. The attack – which resulted in the killing of rhino, brutal assault of staff and ultimate closure of the wildlife orphanage – devastated the local and international community.
But when asked by Bonné de Bod – wildlife TV presenter and Stroop rhino poaching documentary filmmaker – about the orphanage today, a DEA official said the matter has been referred to the police and there is nothing further on which to update.
Thula Thula's Karen Trendler said on Facebook: "Almost a year later and still nothing on arrests or convictions – soul destroying…"
She added that it's "hard not to get upset by lack of DEA reaction to Thula incident."
The DEA today announced the official rhino poaching statistics for 2017 – which has allegedly decreased slightly to 1,028 from 1,054 rhino deaths in the previous year. But this still means an average of three rhino is being poached each day.
Convictions and stiffer sentences are essential in protecting South Africa's rhino. The DEA and NPA appear to be more on board than ever before in the fight against poaching, and conservationists welcome this. It can only be hoped that 2018 is the year that South Africa stamps out corruption in the court system, and stands up proudly for our national heritage.