Reports today that the ANC is negotiating an exit deal for President Jacob Zuma is nothing but "betrayal to the people of South Africa whose lives have been worsened during his tenure as the president", according to the DA.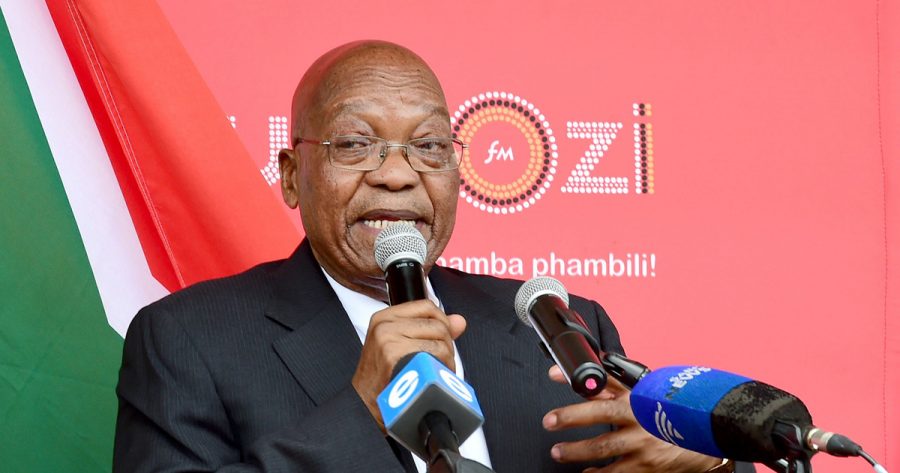 DA National Spokesperson Refiloe Nt'sekhe stated in a press release Sunday that "President Zuma and those who have sold the country to the Gupta family, deserve nothing more than a hefty jail sentence".
However, according to ANC Deputy Secretary-General, Jessie Duarte, there's no exit deal and she claims that President Jacob Zuma "is here to stay"…
Duarte denied rumours that the ANC wish to have Zuma tactfully removed well before the 2019 election campaign begins.
She told City Press on Friday that Zuma will only step down next year.
ANC President Cyril Ramaphosa – who is currently Deputy President of South Africa  – re-ignited the rumours of Zuma's imminent removal during a BBC interview in Davos, Switzerland – whilst attending the World Economic Forum – in which he said that Zuma was "naturally anxious" about his future.
"He is naturally feeling anxious" says ANC boss @CyrilRamaphosa on South African President Zuma's current thoughts during transitional phase pic.twitter.com/83bPjT5pA8

— BBC HARDtalk (@BBCHARDtalk) January 25, 2018
Duarte said: I think the deputy president of the country was probably expressing his own view on the matter, which is fine."
Free State Premier, Ace Magashule, who is implicated in the Vrede Dairy Farm scandal on Sunday also denied the party is discussing removing Zuma as South Africa's president, and urged ANC members to support Zuma. Magashule said those rumours originate from those who want the ANC to fail.
Speaking at an ANC Youth League event in KwaZulu-Natal, Magashule said: "There's no decision which we have taken as the NEC that he [Zuma] must go – we have not taken such a decision. It's only factional leaders who want to be populist, the ones who are loved by the papers, the ones who don't know the ANC, who are making noise outside. We, as disciplined members, engage our issues within the ANC, not in the papers."
The DA said Sunday that it welcomes reports that the Hawks have acted against several individuals implicated in State Capture, including Magashule, Mineral Resources Minister Mosebenzi Zwane, and the Gupta brothers.
Zwane and Magashule must be jailed for their role in the Vrede Dairy Farm scandal, where R220 million which was earmarked for poor black farmers was stolen, said the DA.
Tonight's episode of Carte Blanche includes an in-depth investigation into the Estina Dairy Farm case in Vrede, Free State. (Expats can watch from Tuesday, if they subscribe to Showmax.)
"We will continue fighting to ensure the NPA prosecutes President Zuma and that he has his day in court," said Nt'sekhe.
#Magashule ANC SG Ace Magashule takes to the podium. He sings "you sell out, you sold out the liberation movement".@eNCA pic.twitter.com/f6oLoWBhw4

— Siphamandla Goge (@SiphamandlaGoge) January 28, 2018