Tourists are still being encouraged to visit Cape Town, despite Day Zero looming (when taps will be turned off on 12 April 2018) and international headlines about South Africa's Mother City running out of water. (Please see Tourists FAQ about the water crisis in Cape Town below.)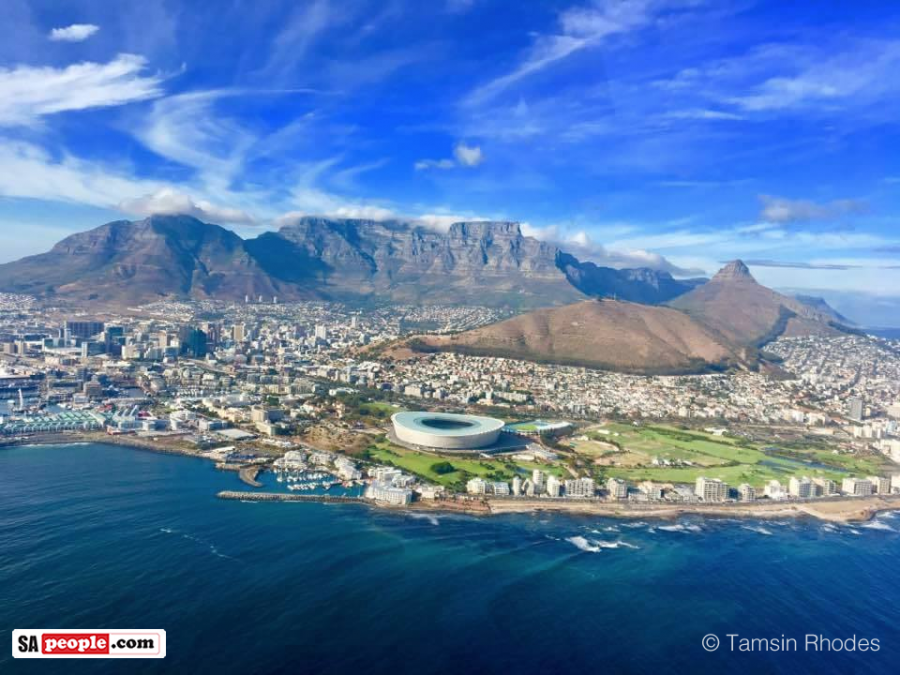 Jayne Dickson, a British tourist, said she is arriving in Cape Town on Wednesday and can't wait.
"Our travel agent has prepared us," she told SAPeople. "We've been warned that our hotel may no longer have water in the pool and that we can't flush the loo each time or bath, and that we should only shower for less than two minutes… but we don't mind. We're not coming to Cape Town to swim or bath. We're coming to see the scenery."
The Cape Town Cycle Tour – which attracts 15,000 local and international cyclists – is also going ahead as planned and not letting the lack of water get in its way. In fact the Tour organisers will be contributing two million litres of spring water to the city's grid in order to ensure that the event is water neutral.
The Tour organisers will ensure that water is used responsibly by using locally-produced desalinated water for all cleaning purposes, and bringing in drinking water from outside the Western Cape. The water stations along the route will also be reduced to 14.
Tsepo Mhlongo, DA Shadow Minister of Sport & Recreation, said: "We commend the efforts of the Cape Town Cycle Tour team and are confident that this will encourage the visitors and residents of Cape Town and the Western Cape to save water."
The event brings in about R500 million into the Western Cape economy.
The Joint Association Members Meeting Sessions (JAMMS) will host a special industry session on 2 February – useful for hotel businesses and tour operators – to shed some light on the current water shortage in Cape Town. (JAMMS is a partnership between Cape Town Tourism, Fedhasa Cape, Saaci Western Cape and Satsa Western Cape).
Enver Mally, Chairperson of Cape Town Tourism and Lead Chairperson for JAMMS, told Tourism Update that while the water shortage in Cape Town is critical, it "does not mean we cannot continue to offer tourists a great experience in Cape Town and South Africa, while minimising our water usage.
"This is a long-term challenge that we need a long-term strategy for. We've felt the impact in the short term, so it's critical that we adapt as quickly as we can to limit the damage going forward. Tourism is an essential contributor to the economy of the Western Cape and it's our people's livelihoods at stake."
Here are some frequently asked questions about the water crisis for tourists visiting Cape Town. Source: Fedhasa Cape:
If tourists visit Cape Town / The Western Cape will there be water?
There is adequate water for tourists' essential daily needs such as washing, using the toilet, and other daily hygeine.
In the event of 'Day Zero', water will be severely rationed but sufficient for daily needs. At present water restrictions are in place in the City of Cape Town, and residents and tourists are requested to adhere to them.
What does 'Day Zero' mean?
• 'Day Zero' is when the City of Cape Town would cut the regular flow of water.
• 'Day Zero' is a projected date (in approximately three months time at current projections – 12 April 2018) that is entirely dependent on current rates of water consumption: if all stakeholders adhere to the required water savings target, 'Day Zero' can be avoided.
• Tourists would still be able to enjoy the diverse and world-class experiences Cape Town and the Western Cape has to offer.
If "Day Zero" arrives, how long will the ordinary flow of water be cut?
• Cape Town is located in a winter rainfall area. Historically the winter rains have started in April, but they can start as late as June. We should be prepared to live with very little water for around three months, with the hope that by the end of winter, enough rain has fallen to switch the water system back on, but it all depends on when rain falls in the
water source areas that feed the dams.
How widespread is the drought in South Africa?
• The drought and resultant water restrictions are mostly isolated to parts of the Western Cape province – particularly the City of Cape Town and surrounding areas.
• Nearby regions like The Cape Overberg and The Garden Route are less impacted by water restrictions. It's important to remember that South Africa in general is a water-scarce country.
Will tourists have access to drinking water?
• Yes.
Will tourists be able to bath, shower or use a swimming pool?
• At present, tourists will be able to shower and maintain daily hygiene. Mandated guidelines suggest a shower of no longer than 2 minutes. The use of baths is entirely discouraged. Some swimming pools at hotels have been converted to salt (ocean) water.
• The majority of tourism establishments have put in place measures to ensure their water usage is reduced, and many have developed plans for alternative supplies.
Will restaurants and bars still be in operation?
• In the event of 'Day Zero' – yes. Many parts of the hospitality industry have proactively implemented water savings and water augmentation solutions to ensure ongoing availability of water in their establishments.
• Restaurants and bars are not currently negatively influenced but must still comply with water restrictions.
Which tourism activities could be impacted?
• Tourists will still be able to access and enjoy primary tourism attractions such as our iconic Table Mountain, Cape Point and Kirstenbosch Botanical Gardens.
• Specific river-based experiences may be impacted.
Will emergency services still function in the event of 'Day Zero'?
• Yes. All critical emergency services (hospitals, clinics, police services) will continue to function.
Will major events still be staged?
• Yes. All major events have proactively put in place plans to ensure that events have a zero or heavily reduced water footprint e.g. bringing in water from outside of Cape Town / the Western Cape.