A sports injury clinic in the heart of London – with a predominantly South African team – is helping save the rhinos back home in SA.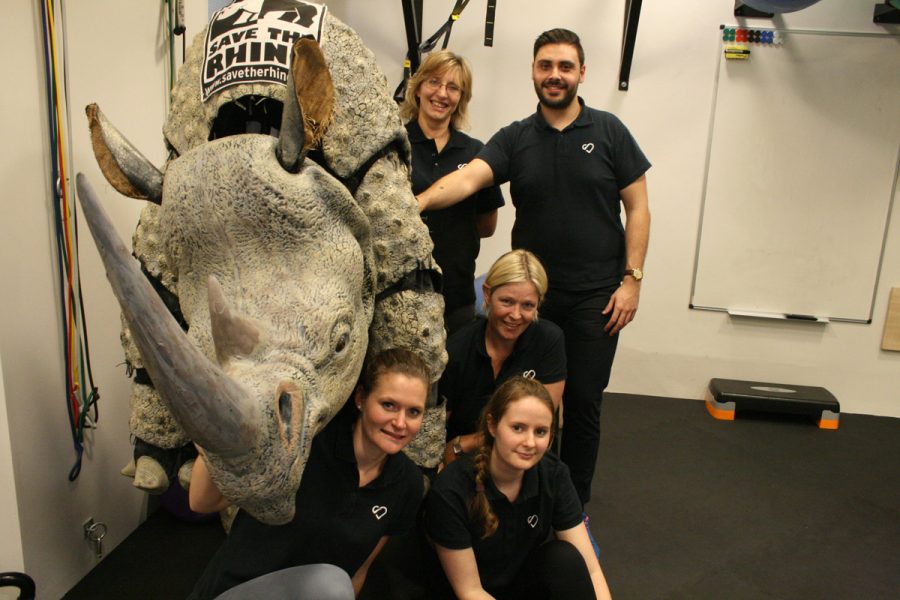 Each year Ultra Sports Clinic (USC) sponsors a different charity taking part in the London Marathon. This year they've selected Save the Rhino International, and will be treating all the charity's Rhino-suit runners in the lead up, during and after the 2018 marathon on 22 April. All for free! And any additional money raised will be donated to Save the Rhino.
The multi-discipline team at USC is made up of physiotherapists, chiropractors, doctors and more.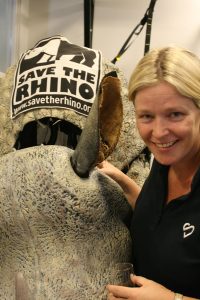 "Running the London Marathon can be physically demanding, not only on the day but in the lead up to it too", says South African expat Ashleigh Wienand, who is USC's clinical director and lead physiotherapist.
"So many factors can affect your race: the weather, the temperature, the clothing and footwear you wear and any niggles or injuries that you may have picked up along the way.
"Many of those running for Save the Rhino International will be doing so in one of their iconic, 8kg rhino suits.
"By adding this additional load, it creates further strain on the body during such endurance and this is something we will help them prepare for, and then be on hand to provide specific treatment during and after the race. We'll be offering those services to all Save the Rhino runners too," added Ashleigh.
Choosing the charity was easy! Both Ashleigh and her business partner, Tasja Botha, were born and raised in South Africa. Ashleigh also grew up on a game farm so she experienced the issues around poaching first hand.
The plight of the Rhinoceros is very close to these South African expats' hearts.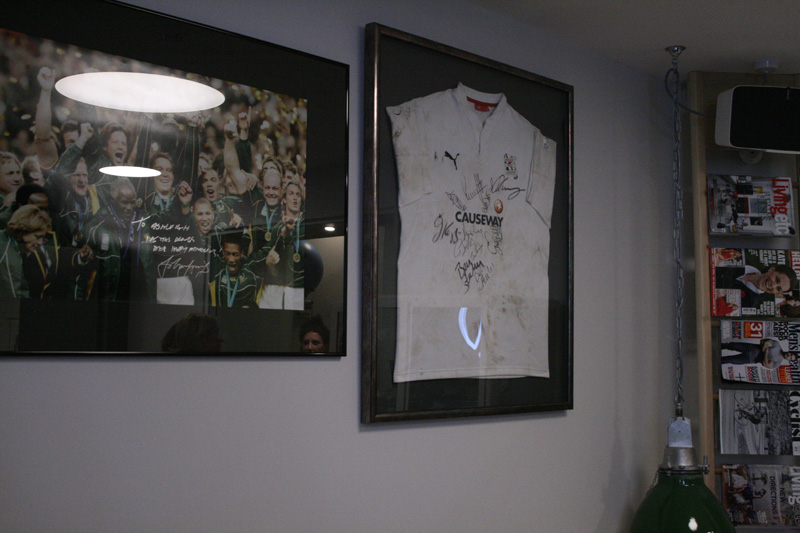 Save The Rhino's vision is to have all five species thriving in the wild for future generations by collaborating with partners to support endangered Rhinos in Africa. The team at Ultra Sports Clinic says it is honoured to be part of that support.
This week the team tried on the iconic rhino suits themselves, as they prepared for how best to support the London marathon runners.
Some of the runners on the day, will be the men and women currently fighting the poachers back in Africa who are been flown out specially to run in the event.
If you're a South African living abroad and doing something to help those back home, or you know someone else who is – please let us know – admin@sapeople.com
MORE
Visit the Ultra Sports Clinic at www.ultrasportsclinic.com