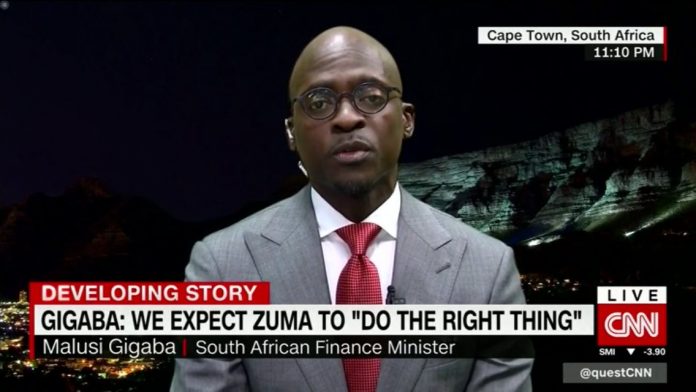 South African Finance Minister, Malusi Gigaba told 24 hour news channel, CNN, that President Jacob Zuma (75) will be removed by Parliament if he does not voluntarily go. The ANC caucus is currently holding a meeting to discuss the way forward. UPDATE: The ANC Parliamentary Caucus has agreed to table a motion of no confidence against President Jacob Zuma on Thursday.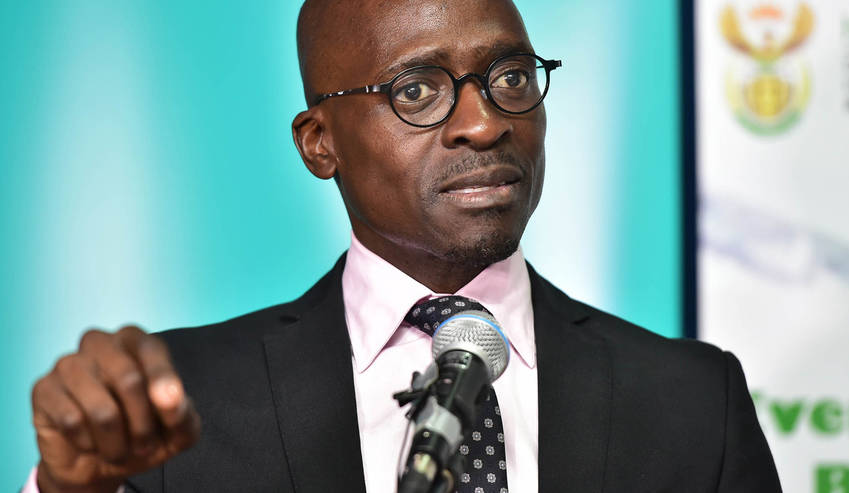 While answering questions in an interview regarding Zuma's future, Gigaba told Bianna Golodryga, host of CNN's Quest Means Business, that the president was due to address the nation at 10am on Wednesday morning and that the ANC would know which course of action to take after that.
He said that if Zuma didn't announce his resignation, the ANC would take steps against him in parliament, and that a caucus meeting was due to take place "an hour after President Zuma would have addressed the nation at 10am".
As we now know, there was no 10am address by Zuma; and Gigaba was seen hastily entering that meeting:
Malusi Gigaba entered caucus faster than we can pick up the rand. pic.twitter.com/3dejVTbTxW

— Lester Kiewit (@lesterkk) February 14, 2018
Gigaba told CNN that "should [Zuma] continue to refuse [to resign]' should he refuse' we would then have to resort on a parliamentary process that' with a 62% majority and the support of other opposition parties' we are certain to pass."
Gigaba made it clear that Wednesday is Zuma's D-Day.
The Presidency meanwhile refuted claims of a 10am press briefing, and urged the media to await official notification.
Gigaba said the party expected Zuma to "do the right thing, as the NEC expects". He said that Secretary General Ace Magashule had made it "very clear that we expect the cadres of the ANC to do the right thing when called upon' as President Mbeki did so 2008. We expect President Jacob Zuma to do the same."
But as he has proven so many times before, President Zuma is not quite the same as others!
Gigaba said the economy has already shown signs of improvement, unemployment is down, bond yields are reducing; and that "all of those are positive signals… which indicate we are living through a very significant transition that will augur well for the people of South Africa."
He assured South Africans that there is no chaos in government.
This is the kind of hypocrisy I hate! Gigaba is now saving his skin and obviously doing everything to endear himself to #Ramaphosa faction! But he helped the #Guptas & removed skilled & experienced people in SOEs, replaced them with Gupta stooges! Now he acts as a statesman,Sies! pic.twitter.com/RIh0Ly95r4

— Zwelinzima Vavi (@Zwelinzima1) February 14, 2018