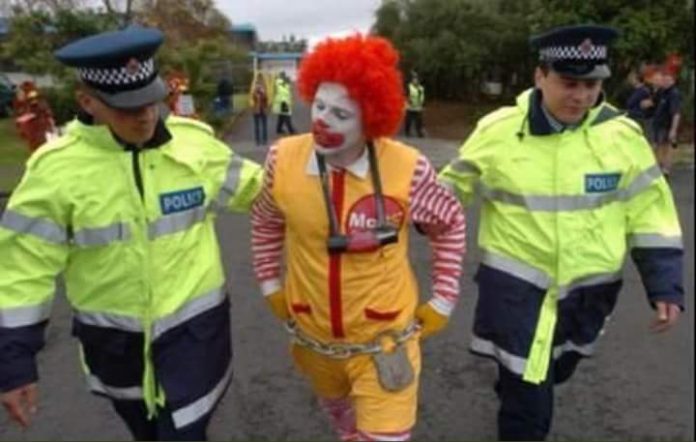 KFC restaurants around the UK are remaining closed for the fourth day because of a chicken shortage… caused by the fast food chain dumping its South African distributor, Bidvest, in favour of DHL who have let them down with "teething problems".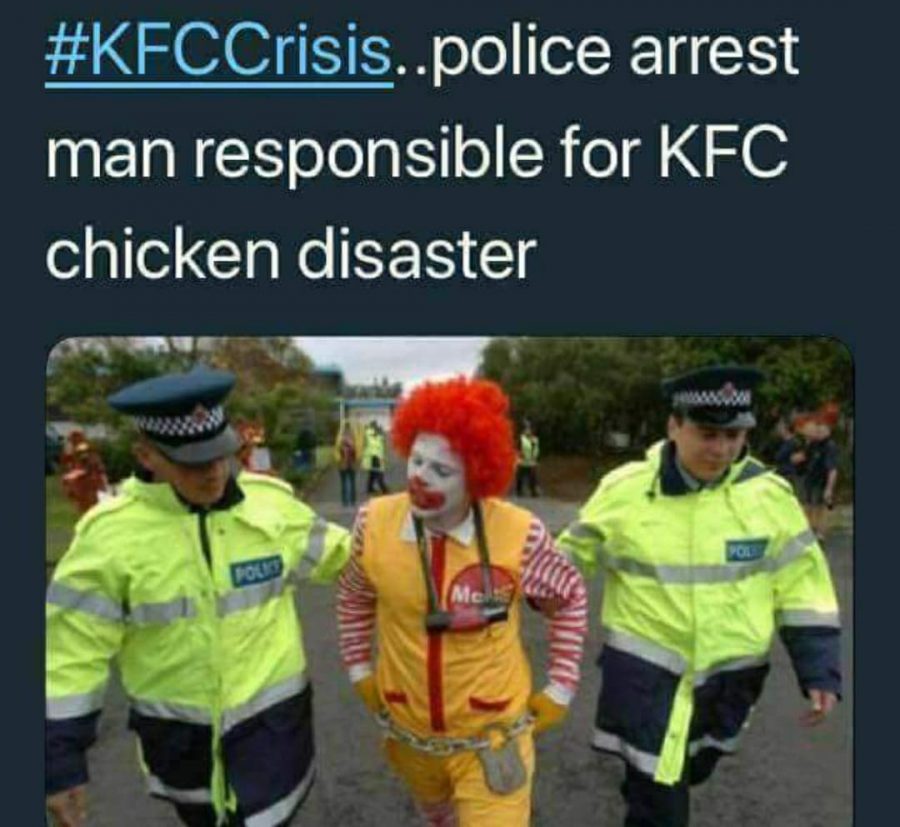 To be unable to serve fried chicken is not only embarrassing for the restaurant chain, but costly with the temporary closure of 646 of their 900 stores at one point… and is likely to lose them some loyal customers who are being 'forced' to go elsewhere for their fix (perhaps even to South African chain Nando's… which is very popular in the UK for its peri-peri chicken).
In the past hour KFC said they have now managed to re-open up to 70% of their outlets, however not all are serving the full menu yet.
Many customers have taken to Twitter to make jokes about the chicken crossing the road (or not, in the case of KFC). KFC itself joked about it, and said they had changed their distribution partner on Valentine's Day but that "Cupid's arrow wasn't firing for us".
The #KFCCrisis has become so big in the UK that police issued a statement saying: "Please do not contact us about the #KFCCrisis – it is not a police matter if your favourite eatery is not serving the menu that you desire."
Bidvest, an established food distributor, had been working with KFC for years… but DHL won the new contract because it "undercut" Bidvest, according to GMB union which represents Bidvest workers. The union said it warned KFC there would be distribution problems. At least 255 people lost their jobs at Bidvest and a distribution warehouse was closed down because of KFC's decision.
The Guardian said: "Why did the chicken cross the road? It didn't. Road crossing has been outsourced to these pigeons who, we are very sorry to say, have shat on your car."
#SouthAfricansAreTheBest
There's gossip in the hen house, here's the facts… pic.twitter.com/lEuyiOZx2h

— KFC UK & Ireland (@KFC_UKI) February 21, 2018
"We tried to warn KFC this decision would have consequences – well now the chickens are coming home to roost. Three weeks ago they knew they had made a terrible mistake, but by then it was too late." says GMB's Mick Rix @RixyieOrganiser #KFCCrisis #kfc https://t.co/p8RszklMRa

— GMB UNION (@GMB_union) February 19, 2018
#KFCCrisis is in its second day and average life expectancy in the UK has gone up by 2 weeks.

— Marshall Hughes (@ozmarshall) February 19, 2018
"I'VE AD TO GO TO BURGER KING"

ffs why is this Britain in a nutshell #KFCCrisis pic.twitter.com/ntg5VIWu0m

— Sophie ✨ (@sophdoesnails) February 20, 2018
BREAKING: MAJOR CLOSURES AROUND THE UK. Due to a supplier change (bidvest to DHL) deliveries have not arrived, leaving stores without stock – EXCLUSIVE QUOTES from an assistant manager to follow this tweet #KFC #KFCCrisis

— KFC (@KFC_ITK) February 17, 2018
Disaster. Took the Grandkids out to dinner at KFC only to see that it's shut down. Some chicken shortage. Took them to McDonald's but it's not the same. Crying in the bathroom. Can't show weakness in front of them. #KFCCrisis

— Ron Sanderson (@R_Sanderson1952) February 19, 2018
The Colonel is working on it. pic.twitter.com/VvvnDLvlyq

— KFC UK & Ireland (@KFC_UKI) February 17, 2018