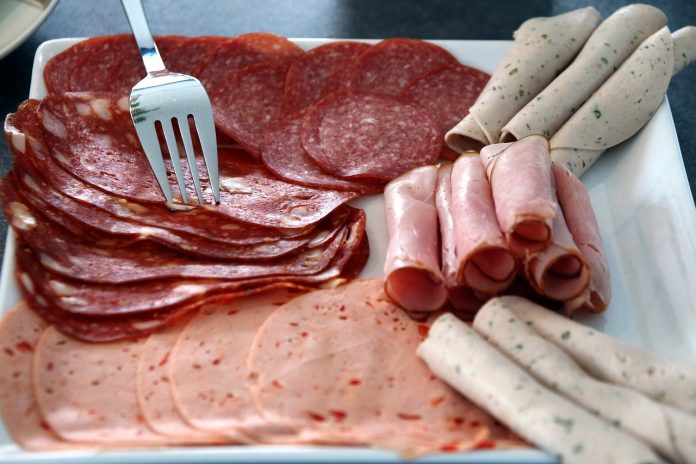 One of South Africa's favourite chains – Woolworths – has become one of the first to publish a list of foods for recall, following the announcement this morning that the source of South Africa's deadly Listeriosis Outbreak, which has claimed 180 lives, has been identified as an Enterprise food facility in Limpopo, with the main culprit being polony.
In a message Sunday evening on Facebook, Woolworths South Africa said: "Food safety is of paramount importance to Woolworths and we take all issues regarding the production of our food seriously.
"Woolworths has a team of food scientists and technologists who proactively manage food safety, in addition to our independent food safety testing and auditing, to prevent microbial contamination of food. This testing includes Listeria.
"Following the recent announcement by the Department of Health on the source of the Listeriosis outbreak, and as an additional precautionary measure, we are recalling a limited number of viennas and cold meats."
Customers who have any of the listed products, are encouraged to return the products to their local store for a full refund. The recall ONLY applies to the list below:
WAFERTHIN CHARGRILLED HAM 125G
WAFERTHIN ROASTED CHICKEN 125G
WAFERTHIN SMOKED HAM 125G
WAFERTHIN COOKED HAM 125G
WAFERTHIN SMOKED CHICKEN 125G
500G SMOKED VIENNAS
1KG SMOKED VIENNAS
500G RED VIENNAS
1KG RED VIENNAS
375g COCKTAIL VIENNAS
125G SMOKED CHEESY VIENNAS
400G BULK SALAMI STICKS
150G SALAMI STICKS
85G PLAIN SALAMI STICKS
85G SPICY SALAMI STICKS
60G PLAIN SALAMI BITES
150G SPICY SALAMI STICKS
85G CORIANDER SALAMI
60G SPICY SALAMI BITES
250G SMOKED AND ROASTED GAMMON
SLICED LEAN HAM 125G
SLICED COOKED HAM 250G
SLICED COOKED HAM 125G
250G HAM SELECTION 9932
250G ASSORTED COLD MEAT
200G SLICED SALAMI
100G SALAMI
100G GERMAN SALAMI
100G SLICED PEPPERED SALAMI
LOCAL CHORIZO
100G SPICY SALAMI
125G COUNTRY HAM
Most South Africans have commended Woolworths for publishing the most "transparent" post yet, while other manufacturers are still being "cagey". Others asked if this meant that Woolies' 'superior quality' products were just the same Enterprise goods, repackaged, that other supermarkets sell for cheaper.
Ingrid de Beer defended Woolworths, saying: "I think Woolies is proactive and are just not compromising. Nobody has gotten sick today or last week or last month because of their processed foods have they? Give them the thanks they deserve for giving a DETAILED list of food. Take the food back or throw it out. Love you Woolies."
Many posts came from parents who use many of these items for school lunch boxes, with one mom admitting her family had eaten 11 of the listed items in just the past few days.
There was also a singleton, Charl Edward Best, who revealed: "I'm a bachelor and consumed about 12 of these listed the past week… still going strong."
Supermarket chain Pick n Pay has also withdrawn Enterprise and Rainbow Chicken Limited products from its shelves. The shop said: "All fridges and food preparation areas in our stores will now be re-cleaned to prevent any cross-contamination. Recalled meat is being isolated and will be safely destroyed… Any customer who is concerned that they may have bought a ready-to-eat meat product linked to the outbreak can return it to our stores for a full refund."
Statement from Tiger Brands (which owns Enterprise Foods)
Tiger Brands says Enterprise Foods is working very closely with officials to conduct the relevant recall process.
"We confirm that Enterprise Foods is undertaking a full national recall on all Enterprise ready-to-eat meat products. We will be setting up a 24 hour consumer helpline to assist anyone requiring more information on the recall."
Operations at both manufacturing facilities (Polokwane and Germiston) have been suspended and supply to retailers stopped.
As per the Minister of Health's instructions, South Africans are advised to please remove any Enterprise ready-to-eat meat products from your fridge and place in a plastic bag – away from other foods.
"We are working on a process on how to engage with consumers around the recall and will revert as soon as possible."
The company said it had "proactively amplified its testing for Listeria and can confirm that we had found a low detection of a strain of listeria in some products on 14 February but the presence of the ST6 strain has not been confirmed by our tests. The company has furthermore sent its samples to an external laboratory to test for the strain itself and should receive the results tomorrow.
"We have been actively engaging the Department of Health and the NICD on our findings and have openly collaborated with the DoH and the NICD on these findings and the actions taken to date to actively address our findings. We await confirmation of the strain testing to confirm the strain. In the meantime, we reaffirm our commitment to recall the identified Enterprise products as soon as possible."
On Sunday evening, in an update, Tiger Brands said it will be meeting with the National Consumer Commission (NCC) tomorrow. "It is imperative for us to follow the NCC guidelines in managing the #EnterpriseRecall. We will provide an update as soon as we have more clarity."
Carte Blanche will feature a segment this Sunday on the Listeriosis Outbreak and whether a major class action lawsuit against Tiger Brands could be on the cards for those affected. If you're an expat living abroad, don't miss out – subscribe to Showmax to watch Carte Blanche two days after it airs in SA.
MORE
Typical South African humour – Listeriosis, Polony and Enterprise Foods jokes and memes are doing the rounds.