A cyclist was tragically killed Sunday morning in Cape Town whilst competing in South Africa's famous Cape Town Cycle Tour 2018, which this year was not televised.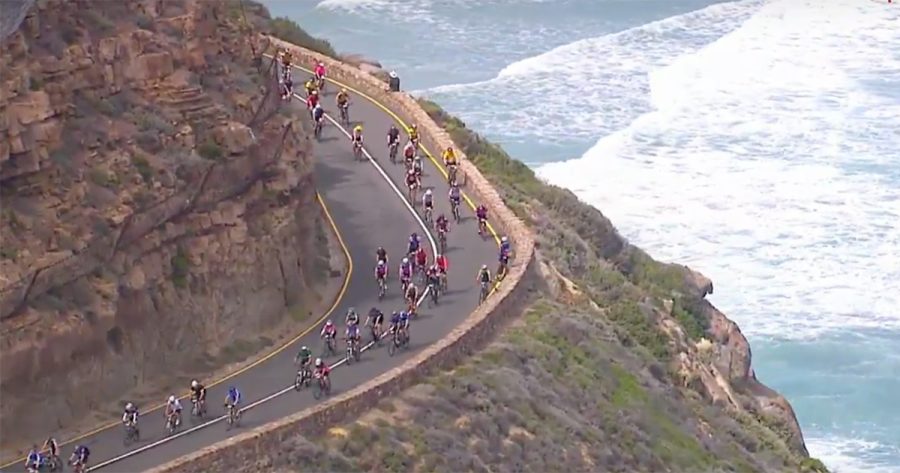 The 40-year-old male rider was reportedly fatally injured during a pile-up that involved approximately 20 competitors.
The incident occurred on the M3, close to the Constantia Road exit, according to Sport24.
Over 35,000 participants from around the world took part in this year's Cycle Tour, the 40th in its history. Most are from the Western Cape, with 15,000 coming from other parts of the country and world.
Many, many sports fans complained that the race – the largest of its kind in the world – was not televised this year.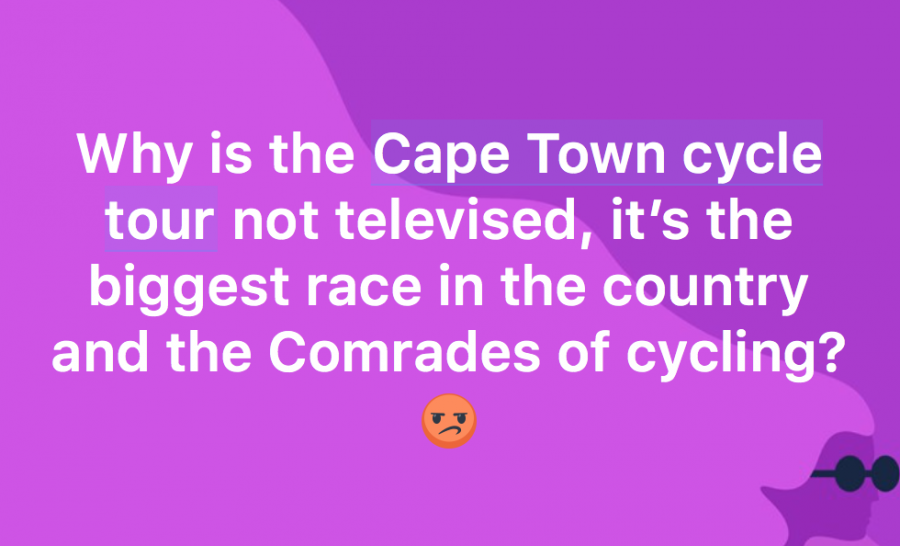 Cape Town Cycle Tour responded, saying that "excessive production costs led to the decision to go with live-streaming. Live-streaming also allows us to reach both local and international audiences."
A highlights package will be broadcast in two weeks' time, said the organisation.
Last year's Cycle Tour had to be cancelled due to insanely strong winds that saw cyclists and their bicycles being blown across the road at the starting point.
This morning there was not a breath of wind as Mayor Patricia de Lille, and Western Cape Premier Helen Zille, amongst hundreds of others, watch the cyclists set off from the new starting point at the Grand Parade.
Today's race (109km) was won by Nolan Hoffman in a time of 02:37:30, followed by Sam Gaze in 02:37:31 and Reynard Butler in 02:37:31.
Kimberley Le Court De Billot won the women's event (76km) in 02:11:50, followed by Adrian Vera (02:11:50) and Matthee Maroesjka (02:11:50).
All proceeds from the Cape Town Cycle Tour and its sub-events in the Lifecycle Week go to its two beneficiaries – the Pedal Power Association (PPA) and The Rotary Club of Claremont.
According to the Cycle Tour, more than R45-million has been distributed back into social upliftment and cycling development in the last 5 years through PPA and Rotary.
UPDATE: The Cape Town Cycle Tour Trust has confirmed in a statement that a second cyclist also died during the race on Sunday.
Referring to the two tragic deaths, the Trust said: "The first was a trauma incident just before 9:00 this morning on the M3 southbound in which a group of 20 cyclists were involved in a pile up. In the second incident a male participant succumbed to a suspected heart attack at Smitswinkel Bay at approximately 10:22."
The Cape Town Cycle Tour was live-streamed on Facebook and Youtube:
Motivation came in all forms:
Premier @helenzille and I are together at the start of the #CTCycletour2018 Wishing riders best of luck for the 109km pic.twitter.com/fXuKs4SNzU

— Patricia de Lille (@PatriciaDeLille) March 11, 2018
81 year old, Sylvia Leslie, is the oldest female participant in the Cape Town Cycle Tour 2018. Sylvia loves the hype and excitement of the day. We looking forward to seeing you on the route, Sylvia! #CTCycleTour2018 pic.twitter.com/swxtv2kbYC

— Cape Town Cycle Tour (@CTCycleTour) March 6, 2018