Kegan Skye Nash is 32-years-old, and has an important message for all South Africans. Watch below as he delivers his message – in perfect Xhosa – about the importance of not judging each other by the colour of our skin… and realising that "not one of us has any real family tree that tells us exactly what race we are…"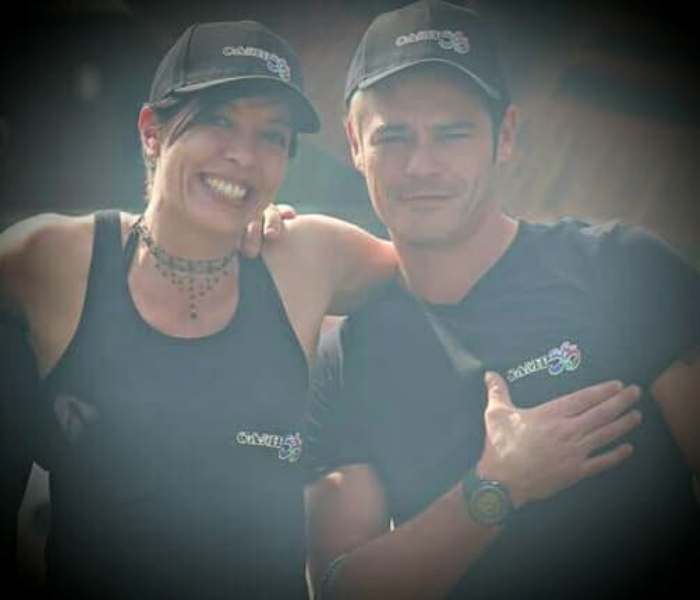 Kegan attended a 'black' school when he was a kid, growing up in the Eastern Cape.
His girlfriend, Neo Saraiva, told SAPeople: "His mom lived in Port St John's. As a single parent, she could not afford to send him to another school. She was a teacher at a black school so one child could get free education."
It explains why Kegan has an incredible understanding of the language and the culture.
Kegan says "we tend to use the race card to get away with our actions. I am a white man outside, yet I grew up Mpondo as my culture and I speak fluent Xhosa… yet I am being threatened along with all the other white South Africans. We all have the same blood. We cannot judge by colour. I hope we can stand together and stop making excuses for our terrible actions."
WATCH: Don't Mistake My Colour For My Culture
Here is a rough transcript of what Kegan says in the video (thanks Kegan!):
"Ok my friends, what is it with our fighting between black and white? Politics. Because when I wake up and look in the mirror I am a white guy, but in my heart I am a Mpondo and I think in Xhosa.
"When I am in the mall shopping for my shoes, I am a white guy… until I open my mouth and start talking my stories… then people no longer think I'm white.
"I am asking you… am I Mpondo or a Xhosa or white or just South African?
"But you would still kill me… I grew up in a black culture that remains in my heart, so if you are going to kill that cabbage farmer you are killing us all.
"So even if am better at your language than you are, I am still judged by colour not culture.
"And here I sit as a 'white guy/scum of the sea – MLUNGU ' as they would say, and I am hurting in my heart but holding on with strength, pleading and saying: NO! Enough is Enough! Forgive and forget. We are all the same humans that bleed the same colour blood.
"So how can you want to kill me? Yet you forget who we are as humans. I am Mpondo. My blood is red. I am a white man, my blood is red and my language is Xhosa… yet it is so confusing to kill somebody because of race. Yet here I am a Xhosa white Mpondo pleading: who are you really killing?!"