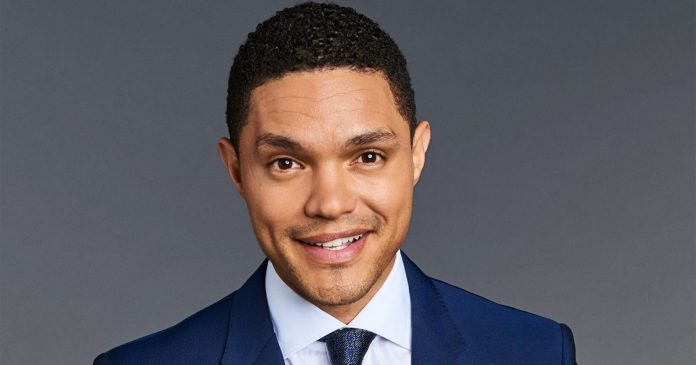 South African comedian Trevor Noah had his fans back home guessing on 1 April 2018 whether his announcement about a show back home is an April Fool's joke or not.
It didn't help that Trevor started the message with  the words (in capitals): "THIS IS NOT AN APRIL FOOL'S JOKE!"
Trevor said: "I am surprising my hometown Joburg with a special TV taping with some of the funniest young comedians in all of SA. The show happens on 4 and 5 April at Lyric Theatre, Gold Reef City."
Trevor said he was very proud to announce the lineup of talented SA comedians, including: Bongani Dube, Eric Jansen, Gavin Kelly, Gilli Apter, Keenan Cerff, Lindy Johnson, Mbu Msongelwa, Mo Mothebe, Noko Moswete, Phil De Lange, Tsitsi Chiumya & Prins!
Fans urged Trevor to re-post the message tomorrow "so that we know it's not an April Fools Joke".
Many complained – humorously – about the timing of his message. Thembi Soci-Tabata probably said it best: "Why announce it today? We got trust issues today."
One of the (delighted) comedians, Eric Jansen, confirmed it's "no joke".
Tickets are available at Computicket.
To see a real South African April Fool's Joke – don't miss the photo of the elephant carrying a lion cub…
One of the comedians in the line-up, Eric Jansen, confirmed the show is not an April Fool's Joke. He also posted this…