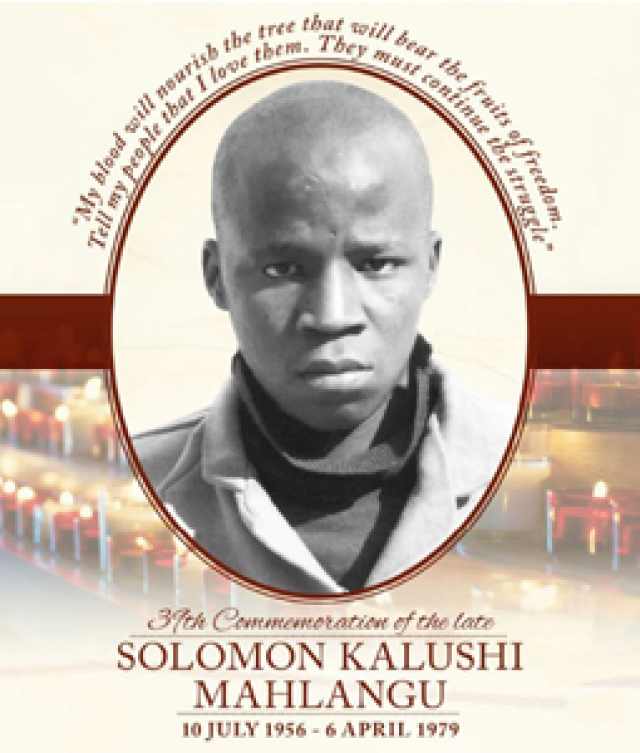 Deputy President David Mabuza said today that Solomon Mahlangu's commemoration should serve as a launch pad for a society-wide reflection on the steps the country must take to build a non-racial society.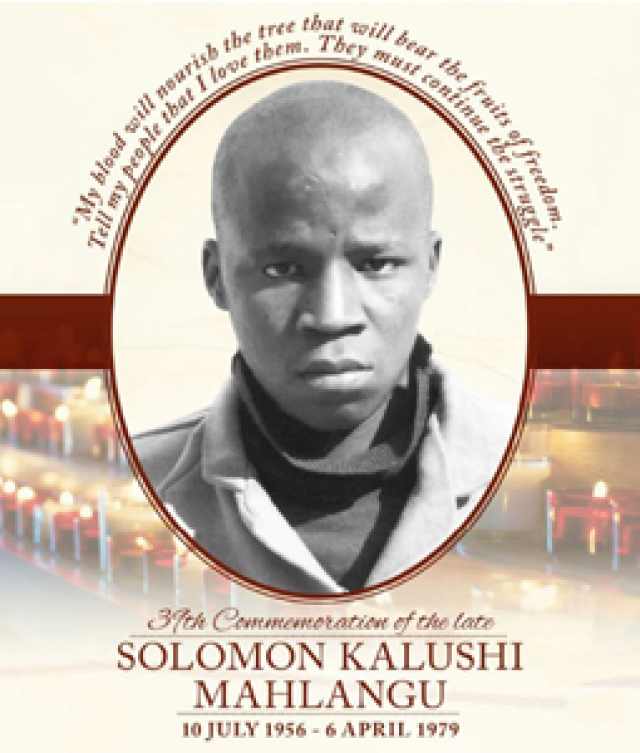 "Such [discussions are] particularly important in the context of the centenary of President Nelson Mandela's birthday," Deputy President Mabuza said on Friday.
He was speaking at the 39th commemoration event of the late Solomon Mahlangu held at Kgosi Mampuru Correctional Services in Tshwane. Mahlanguwas (22) was one of the youngest uMkhonto weSizwe soldiers executed under apartheid laws, after being wrongfully accused of murder and terrorism.
Deputy President Mabuza said the occasion serves to affirm the commitment to the progressive humanist values of ubuntu, social justice, human rights, non-racialism and gender equality, which Mahlangu and his comrades in arms came to internalise at an early stage of their formative years.
"Today's commemoration is testimony to our consciousness that government has a moral responsibility to provide physical and material security to the citizenry and an affirmation that it shall never again appropriate to itself the right to determine who will live and who shall die.
"It is also our firm resolve that never again will a civil servant have to earn their keep by putting the lives of their fellow citizens to a cruel and violent end," he said.
Solomon Kalushi Mahlangu was executed at the Pretoria Central Prison, now known as Kgosi Mampuru, on 6 April 1979.
The day of execution was deliberately chosen to coincide with 327th anniversary of Jan van Riebeck's arrival at the Cape in 1652.
In an apparent defiance of Prime Minister PW Botha, Mahlangu left an inspirational message for all South Africans. Before he was executed, he left this message: "Tell my people that I love them. They must continue the struggle. My blood will nourish the tree that will bear the fruits of freedom".
Fearing that his death and burial would result in mass mobilisation and uprisings by the community of Mamelodi from where Mahlangu hailed, the then apartheid government secretly buried his body at Atteridgeville cemetery, west of Pretoria.
Deputy President Mabuza said Mahlangu's death was not in vain and that people should jealously guard the democracy of today.
"As part of the necessary process of recording our history, the Department of Correctional Services must endeavour properly to record everything relating to all prisoners of conscience, who perished in apartheid jails either by torture or execution and make these available to our institutions of learning, the media and the general public," he said.
Speaking on behalf of the Mahlangu family, Lucas Mahlangu said Solomon's blood should unite the country.
"By uniting, we will be helping our government to provide for us," he said.
Upon arrival at Kgosi Mampuru, Deputy President Mabuza, accompanied by some Cabinet Ministers, family members of those who were executed at the Pretoria Central Prison and members of the media, toured the facility where political prisoners were executed.
During the tour, the Deputy President was showed the gallows where executions were carried out. – SAnews.gov.za