A monster python – nicknamed Mr Big – was photographed consuming an entire impala yesterday in the Kruger National Park, South Africa. The photos were taken by a SANParks Crime Prevention officer, Stanford Leonel Charisma… and are republished here with his kind permission.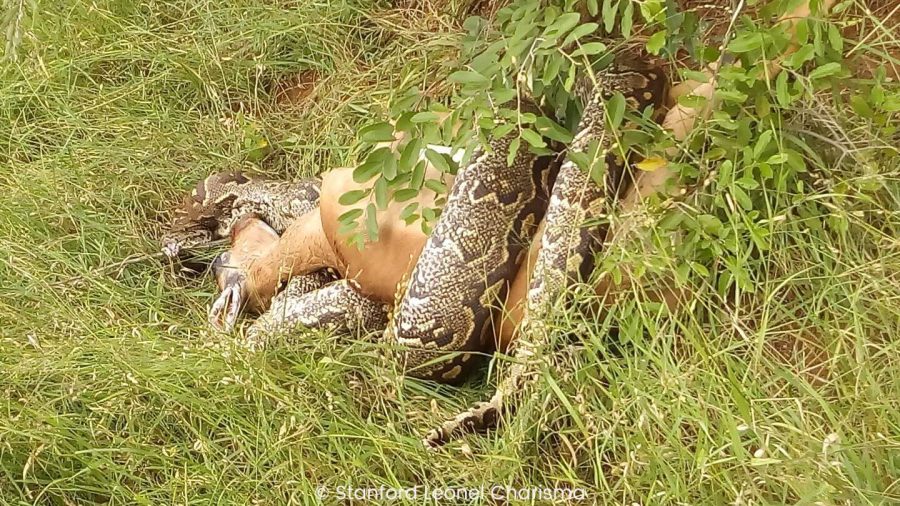 Stanford came across the snake during a bush patrol in the Malelane section at about 11h00 on Monday… and continued photographing it at intervals up till 17h45, when he wrote "finally, Mr Big finished his meal, with the help of rain showers".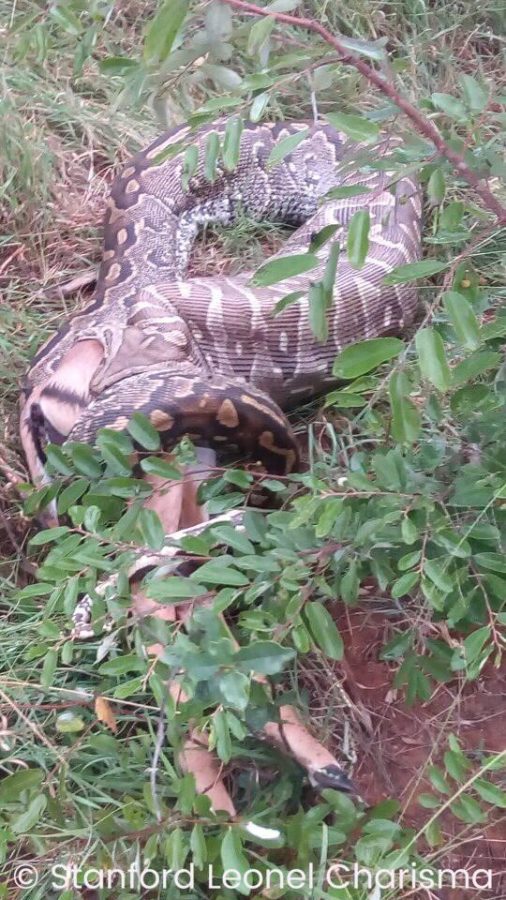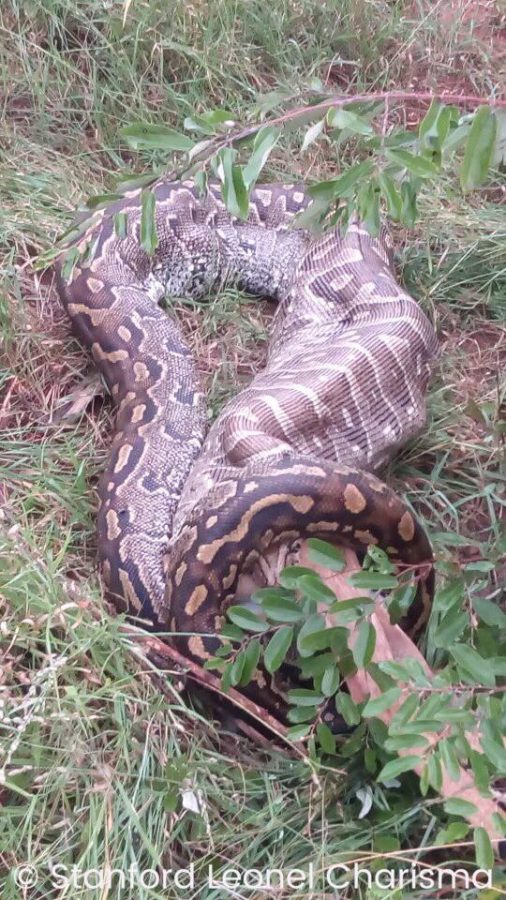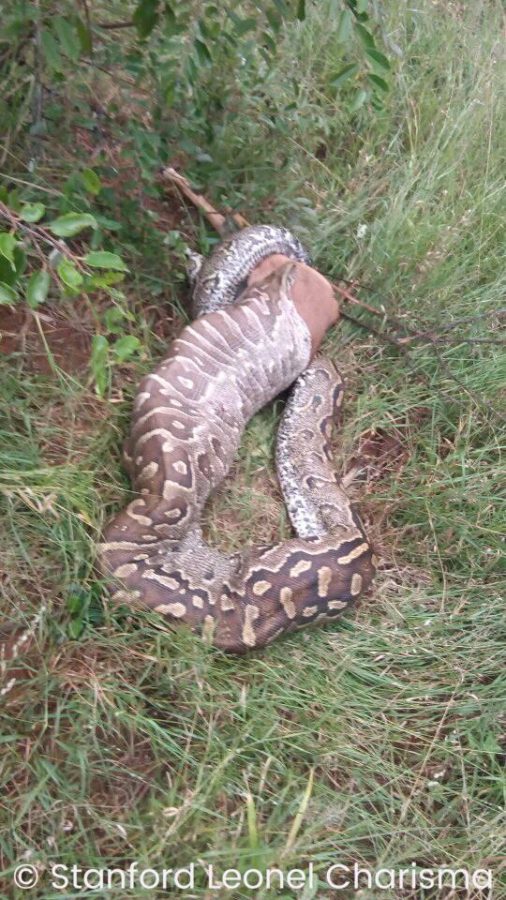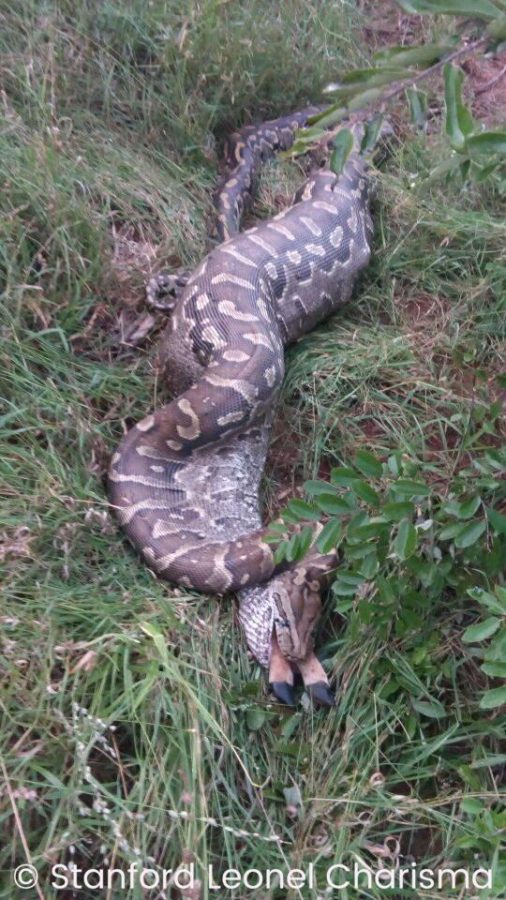 Despite the large size of the python, Stanford says he wasn't scared as he was watching from a little distance.
This morning, Tuesday 10 April 2018, Mr Big was nowhere to be found! Stanford says: "His tracks disappeared into thick bush about 50 metres from the last position. Thank you, till the next time I find something interesting…"
As one South African said after seeing the photos: "Yukkel Stukkel!"
And here's another photo – by Tilly McLeod – of a similar sighting in Mahungu in the Caprivi a few months ago. "It was an amazing experience to see," she says.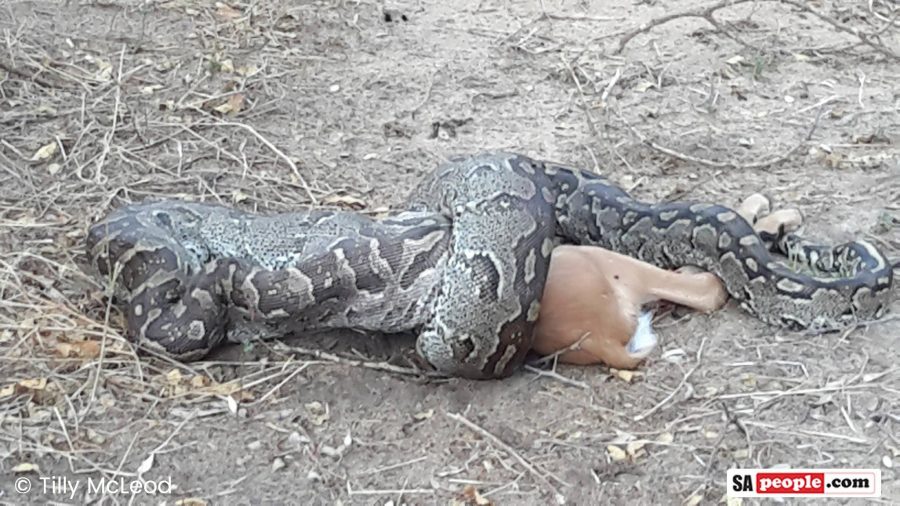 MORE
Watch video of rescued python regurgitating whole cat in KZN, South Africa