A frightening fire broke out near the Franschhoek Pass on Sunday evening. Western Cape photographer Justin Sullivan captured the following photos, on assignment for Walking with Fire: A Wildfire Documentary.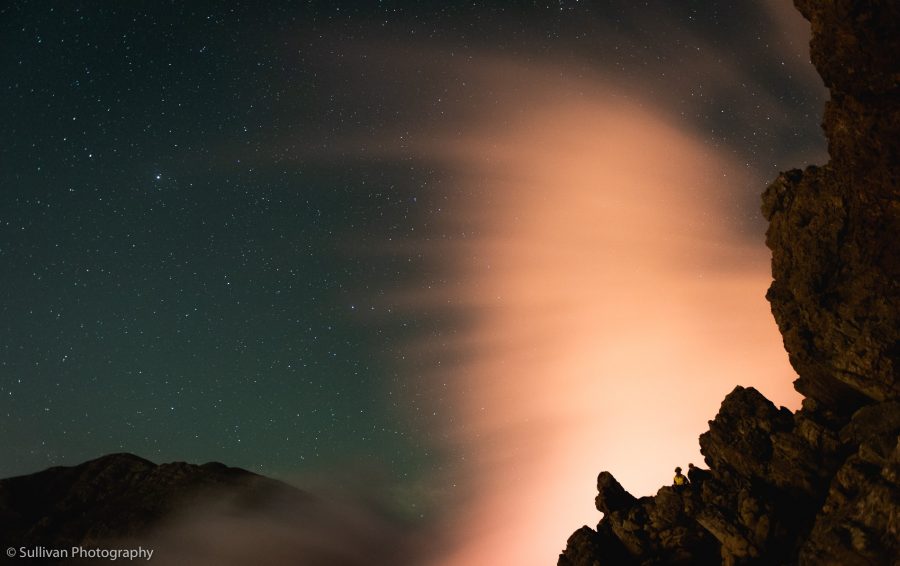 Justin said: "A number of crews were quick to respond and made exceptional progress with the wind shifts and steep terrain. The Fire was moving from relatively young fynbos into older veld (+20years), but was halted on the pass road thanks to collaborative efforts from the various crews and their management teams."
With 42 firefighters and 20 management staff on the line at any given time, the fire was contained within the early hours of this morning… and currently remains contained.
"A good working synergy always reaps good rewards," says Justin. "Well done to all teams involved and good luck to fresh teams being deployed throughout the day."
A Cape Town 32-year-old man recently appeared in court, charged with starting four fires on Table Mountain. He said he was trying to "send a message"… a 'message' which cost R400,000 for the firefighting operation.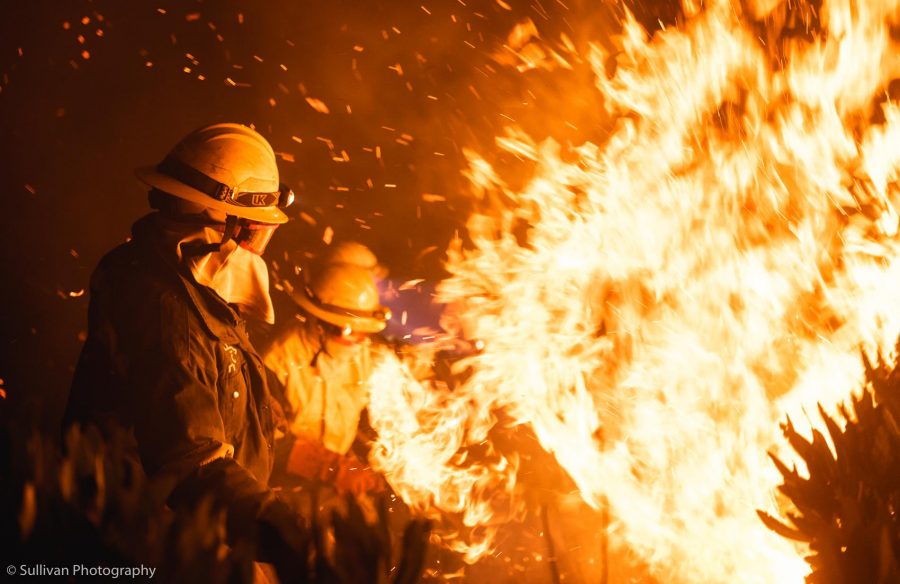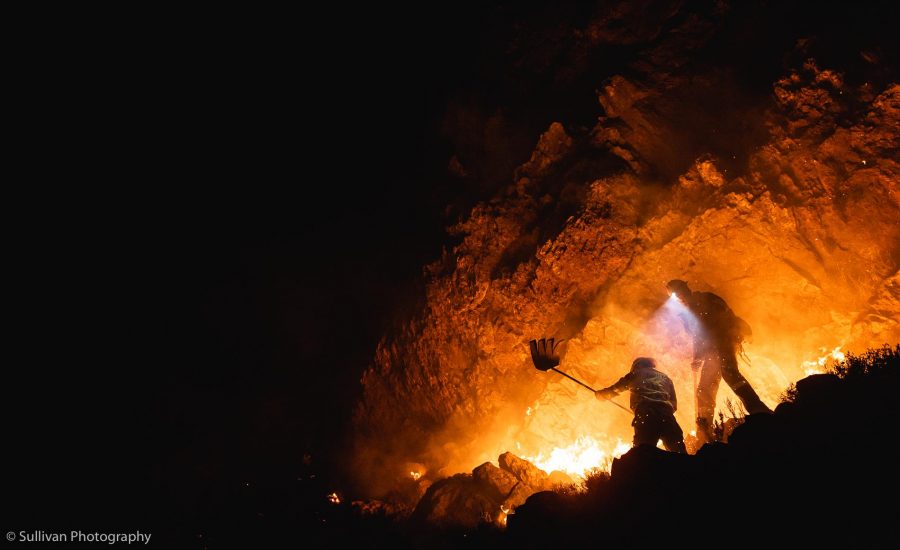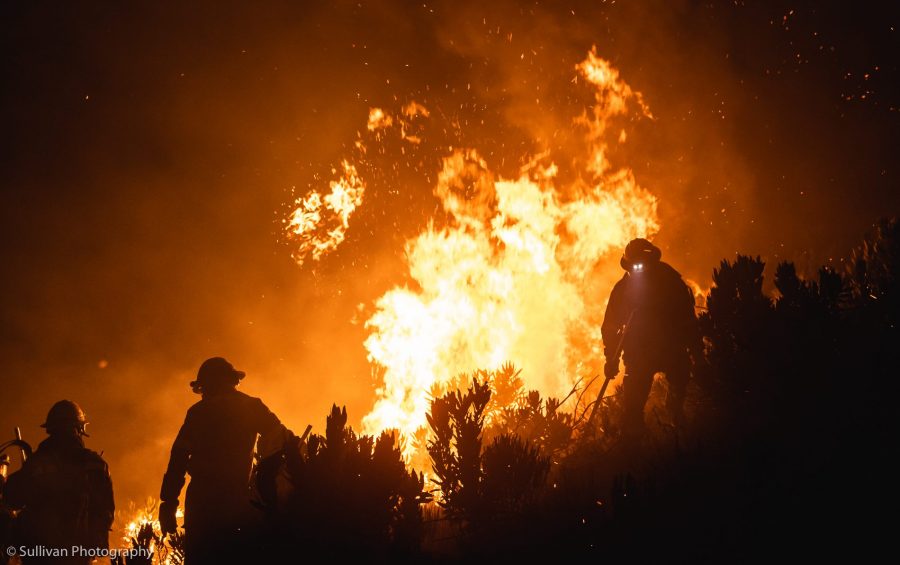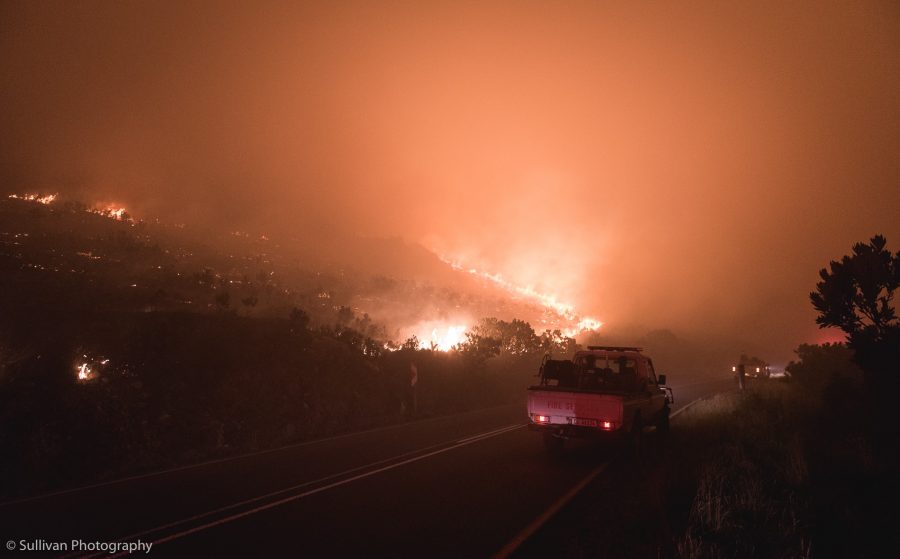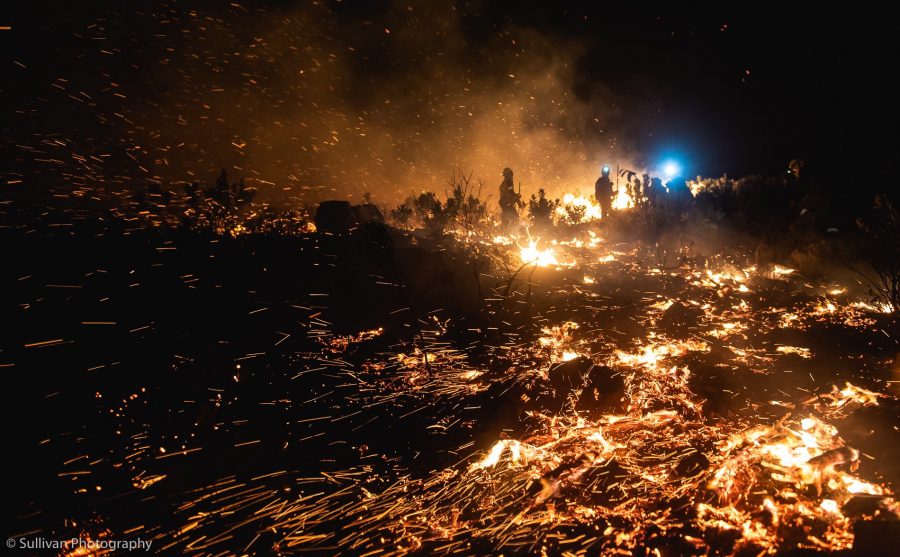 View more photos on Justin Sullivan's Facebook page here.