Ian Macdonald – who dedicated the last two years of his life to students of Hillwood Primary in Lavender Park, and who was renowned for spreading good news about South Africa – sadly passed way in a head on collision on 20 February 2018, the day after his 44th birthday.
The Noordhoek resident and father of three, was actively involved with non-government organisations since 2002, supporting street children and sharing feel good South African stories in his role for five years as the former editor for popular site SAGoodNews.
Through his involvement with the Partners for Possibility Programme (PfP), an initiative that pairs successful businessmen and with school principals, Ian was instrumental in  improving Hillwood Primary's infrastructure and programs.
To celebrate 'The Year of The Teacher' in 2017, he helped modernise the staff room and organised a staff development program.
He introduced new extra mural activities such as boxing and surfing to the school and helped the reading NGO Shine establish a program.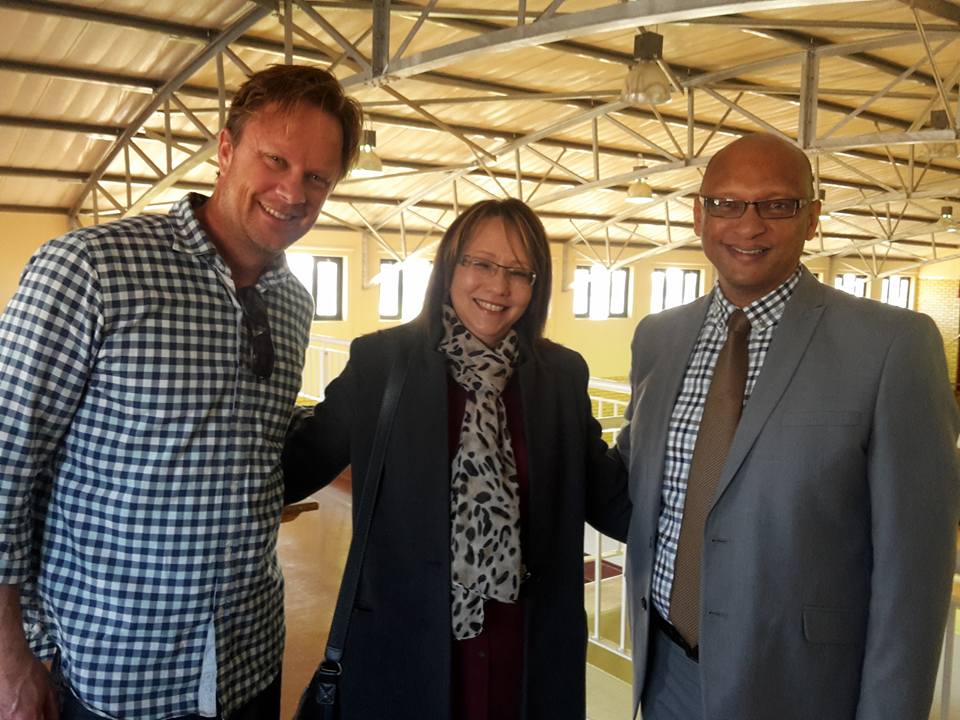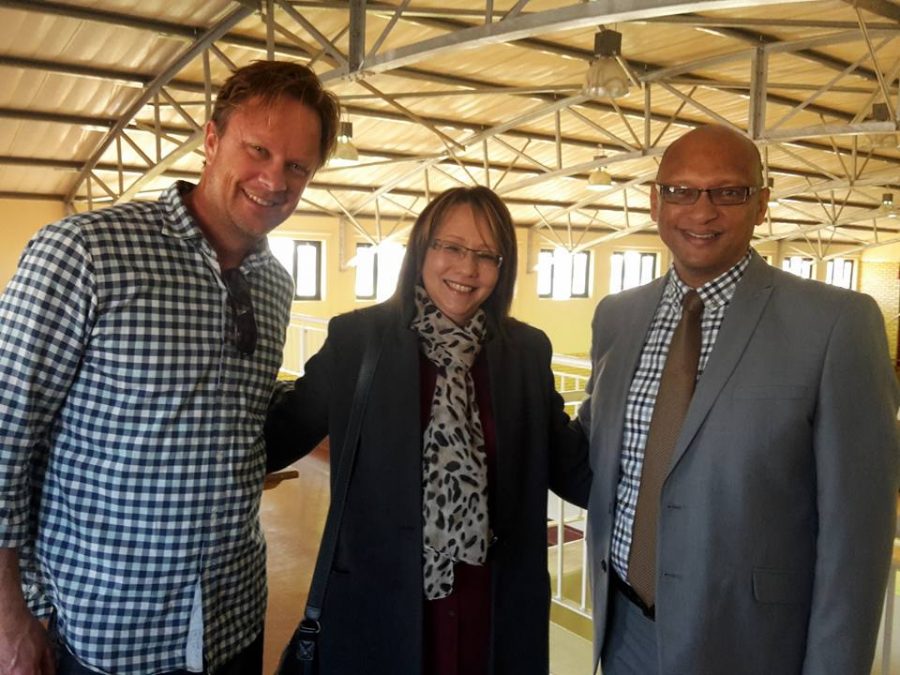 "Ian was committed to having a positive and lasting impression on the students of Hillwood Primary," says his friend Rob Broster (pictured below). "He loved feeling that he was contributing to society and using his network to help those in unfavourable circumstances.
"The program itself is only expected to last a year, but Ian had stayed on for almost two  years and was committed going forward."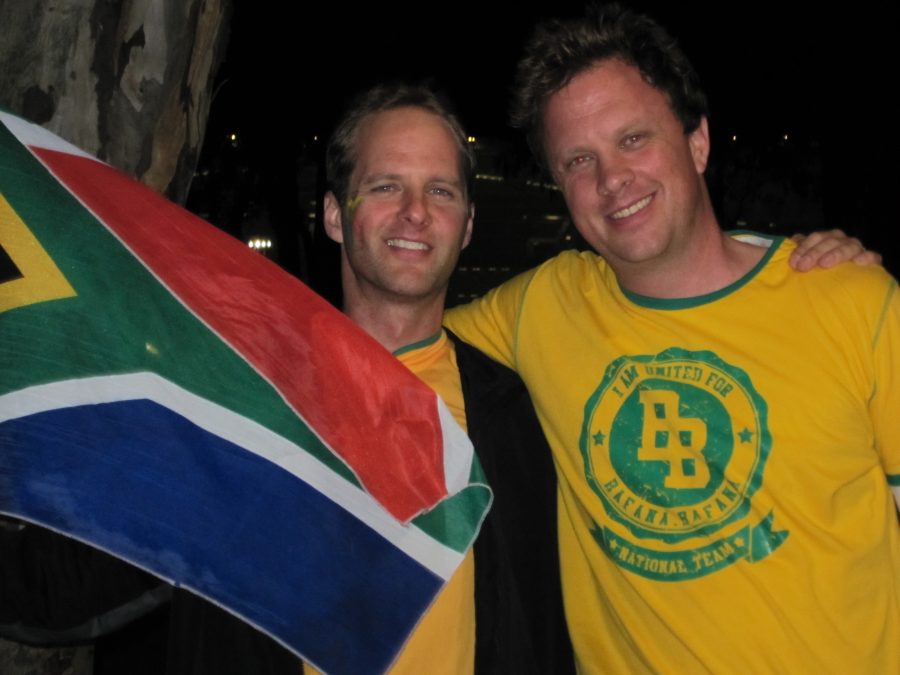 Following the tragic news of Ian's untimely passing, Rob set up a campaign on donations-based crowdfunding platform, BackaBuddy, to honour a friendship of over 25 years in special way.
"Ian didn't just talk about what must be done. He just did it. When Ian passed, I found myself asking 'What would Fella do?' Besides his career he had always strongly argued for making a difference and for using privilege and network for positive change." says Rob (Fella was Ian's nickname).
Rob's determination to do something in Ian's honour was shared among friends and family who felt the need to celebrate to Ian's life by continuing his good works in his absence; and with that  "Fella's Army" was formed, an informal task-force of his friends  – including builders, architects, interior designers and project managers. 
"There was a sense of introspection amongst many of us when Ian passed. He made the world a better place, and many of us felt that we needed to carry on his work – hence Rob's hashtag #WhatWouldFellaDo. There was a groundswell of goodwill amongst friends and family, and so the concept of Fella's Army evolved and at the moment Rob and I are just one of the few who are putting our energies towards Ian's projects." says his cousin, Suzie.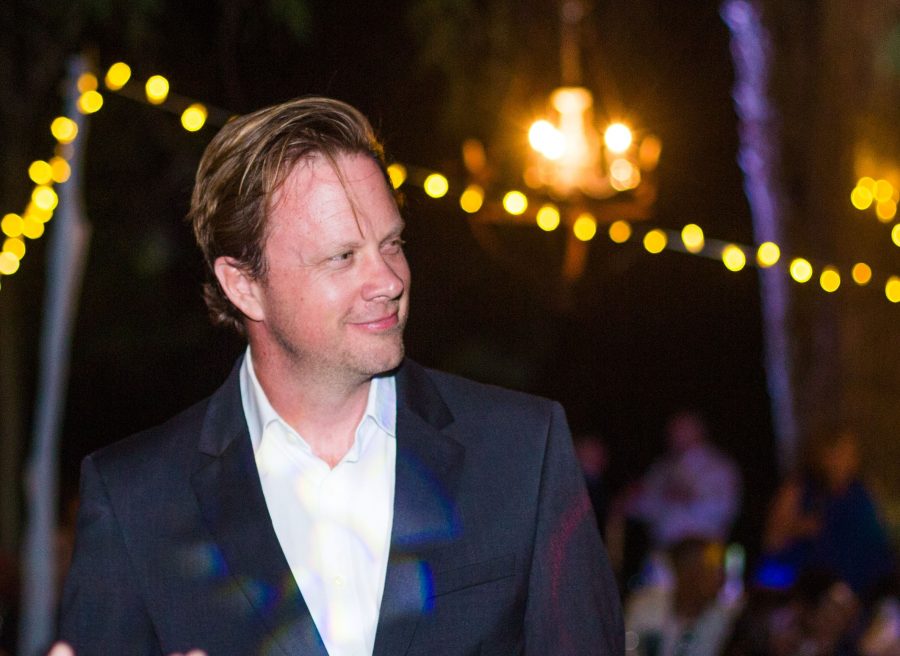 The campaign went live on the 15 March 2018, aiming to raise R90 000 to refurbish the Grade 1 classrooms at Hillwood Primary… to create an environment that promotes active learning. Within 24 hours the campaign raised an astounding R32 682 and in less than a month generated a total of R130 451.66, with contributions from over 62 donors.
"We started this campaign to help the educators at Hillwood by creating stimulating, colourful, well-resourced classrooms where learners want to be, and that enable learning in the best possible way. The project will include painting, fixing broken chairs and desks, repairing broken windows, reflooring. With additional funds we are hoping to improve the Grade 2 and 3 classrooms as well." says Rob
To donate to this project in honour of Ian Macdonald please visit:
https://www.backabuddy.co.za/champion/project/ian-macdonald-hillwood-primary
Video of Ian speaking at Hillwood Primary, Lavender Hill: