Adv Gerrie Nel, Head of AfriForum's Private Prosecuting Unit, announced Thursday he will privately prosecute Julius Malema, and co-accused, for fraud and tender corruption… if South Africa's National Prosecuting Authority (NPA) doesn't reinstate the On-Point Engineering corruption case against Malema.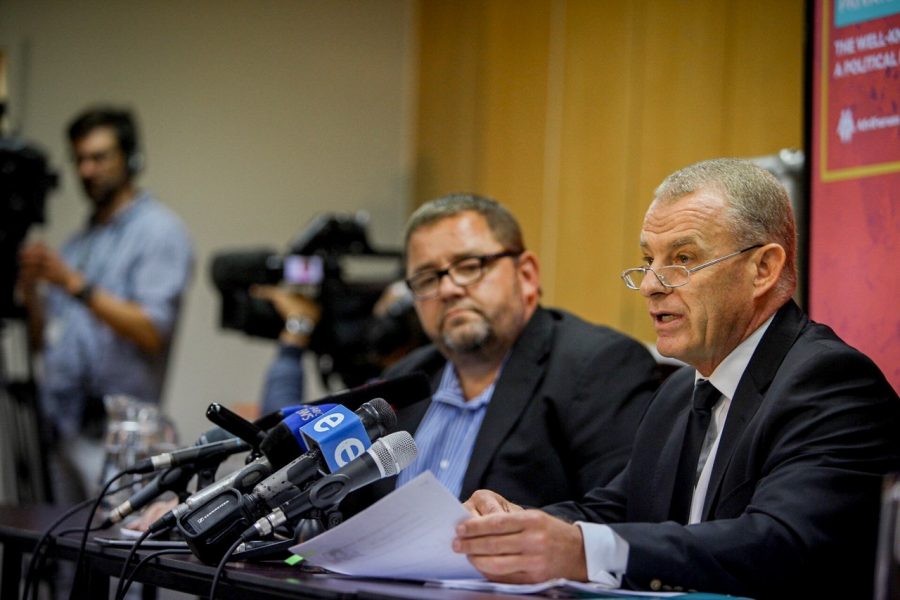 On-Point, in which Malema's family trust has a vested interest, was appointed in 2009 to assist the Limpopo Department of Roads and Transport with infrastructure development, maintenance and planning… and in doing so allegedly received bribes worth millions from successful tenderers.
Reacting to AfriForum's announcement, Malema tweeted: "Bring it on bloody racists' you don't scare me at all. I'm born ready! No white man will decide my destiny, the poor masses of our people will…"
Two days ago, Malema also tweeted: "I've reached a point in my mind were I believe that I'm equal to a white man. Some of my people, together with whites, hate me for that because in their minds, white men are superior and none of us the conquered, should dare behave like we are equal to them."
AfriForum first laid a charge against Malema in 2011, which the NPA investigated and found proof of corruption. Prosecution of Malema began, but in 2015 the case was struck from the roll after one of his co-accused was too ill to attend the hearing.
On 19 March 2018 AfriForum wrote to the NPA demanding the reinstatement of the prosecution. The NPA responded that it is considering it, and will make a final decision by August 2018.
Kallie Kriel, CEO of AfriForum, says that even though Malema seems to think he is untouchable, he is definitely not above the law.
"Someone like Malema, who claims to represent the poor people and then plunders the state coffers to enrich himself at the cost of service delivery to poor people, must be exposed for who and what he really is," says Kriel.
AfriForum is also busy with two other cases in which Malema is implicated, including inciting people to occupy land and inciting people to commit crime.
Bring it on bloody racists, you don't scare me at all. I'm born ready! No white man will decide my destiny, the poor masses of our people will… pic.twitter.com/nKkjHbXqYv

— Julius Sello Malema (@Julius_S_Malema) April 19, 2018
This is @Julias_s_malema 2015 he was already ready for Nel @Sentletse @EFFSouthAfrica @FloydShivambu @Powerfm987 @MbuyiseniNdlozi @RanjeniM @tumisole 😂😂😂😂 pic.twitter.com/6tEvSOEyXH

— MaxDaVinci (@Max_DaVinci) April 19, 2018