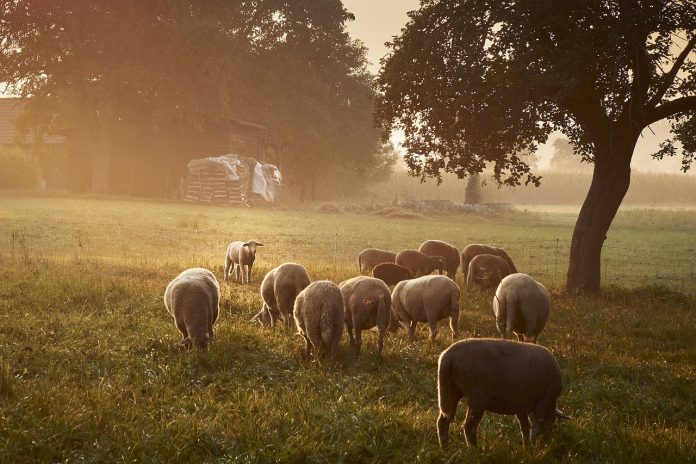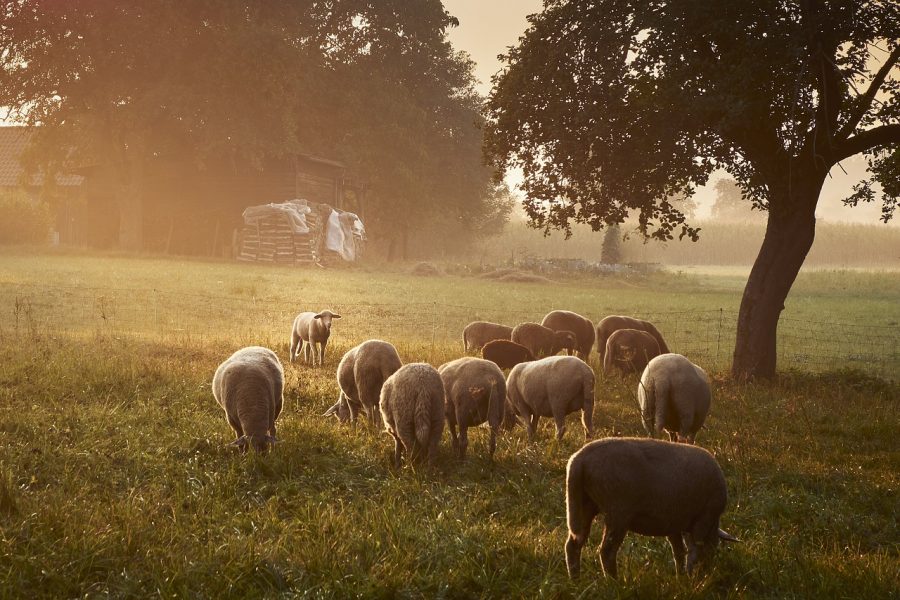 Pieter and Nelia are newly wed farmers living near Parys in a region of South Africa known as the Free State… writes Jenny Wallace.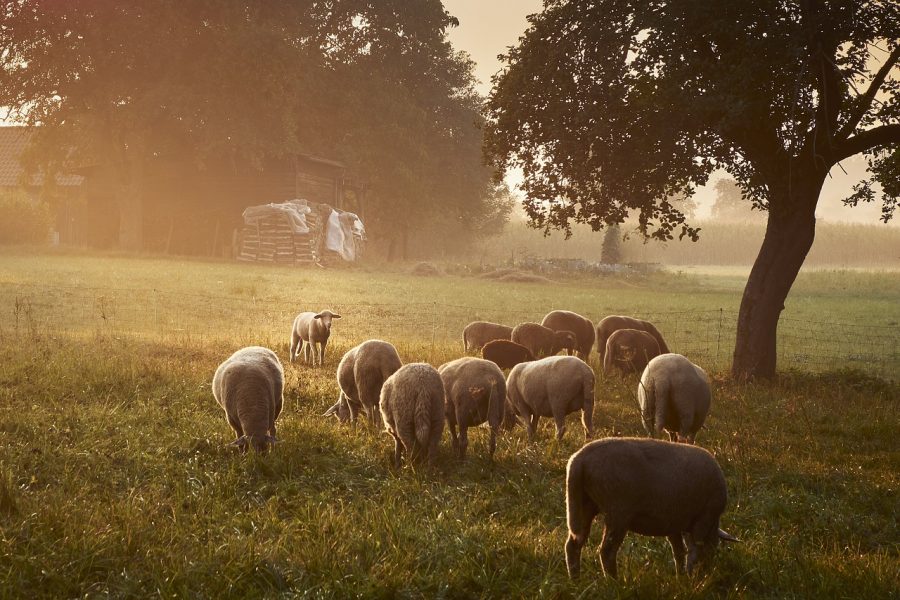 Here sheep are known as "Free State takeaways", referring to how often and easily sheep are stolen to feed the desperate. However the level of violence associated with these thefts has escalated.
Throughout our six-month stay in SA we were often reminded of the horrific murders and brutal attacks on farmers in their own homes… not through newspapers or televised news, but through social media.
Before us sat Pieter and Nelia – two young people, passionate about their country, determined to stay and contribute to society, but their story wrenched at my heart. Every day they face the danger of becoming another "brushed under the carpet" statistic.
For them it is normal to wear bulletproof vests and carry weapons when they go out to visit friends, and on their return to their house.
They are light sleepers – all their senses have adapted to their precarious daily existence. Nelia spoke of how aware they are of their various animals' behaviour to often give the first warning of an intruder. They know how their dogs bark and which bark is an urgent warning.
The sounds and movements of their horses and sheep also provide vital clues. Many potential burglars and violators communicate by animal calls.
Recently, Nelia knew they were facing a potential attack by the unnatural owl and cow sounds that rang through the darkness around them.
Pieter leant forward, his body starting to show signs of stress as he quietly spoke of how important it is to know the smell of your house. Adrenaline, fear and unwashed bodies give off odours which alert your fight and flight response to an intruder. To him it smelt like onions. Their fiercest dog, a muscular "boerbul" is always sent into the house first if they have been out. He is also first out in the mornings.
They have several tiers of security on their farm. A security fence and electric gate guards their property. Within 25 m of their home, security lights, cameras and beams operate to alert them of any potential danger. They have several guard dogs who have been trained not to receive food from strangers, (pesticide poison is added to tasty treats to kill the dogs before a strike). They also include activated charcoal on their shopping list, which if given in time, will help absorb the poison and make the dogs vomit.
All doors are kept locked at all times, even if Nelia is just walking to the yard. Burglar bars are standard on each window. The premises are alarmed and, if triggered, it sends a cascade of alert signals to the surrounding farmers and police station.
Within their home, they have an internal security gate separating their bedrooms from the rest of the house.
Their well trained dogs sleep indoors in their bedrooms, their final defence against savage attack. Rather leave the intruders to steal from the rest of the house, said Pieter, as long as his wife and dogs are left unharmed.
Nelia carries a panic button on her at all times on the farm. If she presses it, their 2-way radio will automatically broadcast her conversation for 10 minutes to all other 2-way radios in a 150 km radius. In addition, a text message would be sent to her personal list of friends and family.
They belong to a security group of farmers where armed and bulletproof-vested neighbours are usually the first to respond to a distress call. If an intruder already has her at the throat and is demanding that she not let on that she is under threat, she and Pieter have a safe word they can use in any sentence. Pieter would then know that someone has her under his control.
This story so far reads like the plot line of a Liam Neeson thriller movie, but sadly these are real people, in flesh and blood, relating the horrific adaptations they have been forced to make.
"Adapt or die!! If under attack, stay inside the house. Don't go outside to investigate. Keep changing your routine as you will be studied for many weeks or months before an attack," Pieter reported.
Planned intruders usually come in groups of 4 or 5, are armed with assault rifles, and are familiar with the terrain and the obstacles they have to overcome to achieve their aims.
We were told sometimes it is politically motivated where EFF slogans to kill all farmers and take over their land, just adds kegs of gunpowder to a bonfire of anger and resentment; where the decades of false promises from government have not delivered the homes, jobs and lifestyle that were promised during the emotional political rallies. Hollow promises multiplied by hollow futures, create anger and violence.
Some are out to steal cars on order, a large syndicate of greedy and corrupt men and women waiting to ship or drive the prized vehicles to awaiting clients. Some are disgruntled past employees. Some are poor and desperate, with mouths to feed and have been brought up on a diet of desensitisation to violence. A possible two-month sentence in jail, hardly a deterrent, when the latest iPhones, televisions, cars and jewellery are on offer.
Pieter pats his revolver safely tucked behind him as he starts to relate how this gun can be what saves him from an untimely death. Attackers have cottoned on that farmers are wearing bulletproof vests, so are now shooting at the sides of their human targets. Hence the necessity to upgrade the vests to include side cover of their bodies.
If someone has got through the initial layers of defence on the farm and is armed and within your 25 m house radius, then you are meant to shoot a warning shot. If this is not heeded, then you can shoot to kill. If someone is shot in the back then you will be charged with culpable homicide. You have no leg to stand on in court, as often the other perpetrators will testify that their friend was not armed, or had put his weapon down, or even that they were a group of guys asking for directions.
In February, a well-known and respected farm leader, Uncle Dirk, returned from church in Parys on a ‪Sunday morning‬, only to find out that the water taps were empty. Perhaps there had been a leak in a pipe somewhere, so he set off to check the pump and water tank in his yard. He was armed, but didn't have his bulletproof vest on…
This lapse in concentration cost him his life.
It is widely believed in the community that the perpetrator was a farm worker that Uncle Dirk had recently fired.
Pieter took part in the manhunt and, in a distressed voice, spoke about the intense fear he felt standing in 2 m long grass with a chopper hovering above him. The rotor blades were flattening the long grass around him making him an easy target for someone crouching nearby. He felt goosebumps as he related this tale.
These are men without military training, who visit shooting ranges regularly – not for sport, but out of necessity.
These farmers work long hot hours, fighting weeds, disease and tough weather conditions to provide food for the nation. They provide jobs for the local community. They are involved in social improvement programs for the less wealthy. They are especially concerned about the elderly members of their community who are seen as soft targets.
Pieter continued relating how most attacks occur at twilight or early dawn. Increasingly ambush tactics are being used, where the attackers try to lure the farmer out of his house. A nearby field is set alight, the distressed farmer runs out to save his barns or livestock. He returns to find his family held at gunpoint.
If you are called out to a distressed farmer, the first person to arrive at the scene quickly ascertains whether the person is alive. If not, the information is passed on via 2-way radio to block off roads etc. Then they secure the site so as to not contaminate the scene; and await the authorities.
The conversation had reached an unbearable heaviness. My compassion or empathy would make no difference to this couple. Asking them if I could write this story was the best I could do.
Distraction was needed. There was a huge tub of watermelon on the coffee table between us. It was cool and crisp, the sweet red juices ran down our fingers. Pieter and Nelia collect toilet roll tubes. Within this structure, a mixture of watermelon seed and perfectly balanced compost is placed. Once a seedling appears from the top of the roll, it is planted out in the fields.
His watermelon we were chomping was a prize specimen. Amongst laughter (always the best medicine), Pieter was declared the best "bog roll" Watermelon Farmer on the planet!!!
Then the conversation turned to how he stripped the engine of his huge combine harvester. My mind muddied over as I tried to dispel the feelings of intense anxiety and sadness this discourse had raised in me. Not an easy Easter holiday conversation!
Their bravery and commitment are impressive.
This nation of discordant and diverse people; where there is a mixture of first and third world in every encounter, obstacle and political agenda.
This nation, where large crosses are so visible in the landscape and cities; where people standing in queues are quick to share their love for God.
This nation where beggars and drug addicts and sex traffickers jostle along the same pavements as well heeled businessmen and women. Where suspicious and tired faces are quick to smile in greeting; where mothers go to desperate measures to feed their children; where maids are silent shadows in huge homes.
This nation needs our prayers!!
Have mercy on these beautiful people living in a stunning land, Father! Give the leaders wisdom, tolerance and your vision and strength. Raise anti-corruption champions. Stop the greed, selfishness and racist attitudes and remarks. Let every kind act and spoken word ripple, multiply and spread to cover all the people here!
Bring hope, peace and prosperity, Lord!
Names have been changed at the request of these 2 farmers, to protect their identity.
Written by Jenny Wallace, a South African expat living in the U.K., whilst on her "Nearly a Year Gap Year". Jenny has compiled a lighthearted journal of stories from her 'Nearly a Year Gap Year', spent travelling through South Africa meeting wonderful people and revelling in the stunning scenery.