Over 30,000 people have liked a post praising the exceptional service that a South African Police Service (SAPS) officer offered to a distraught passenger, on Sunday night at OR Tambo International Airport in Johannesburg.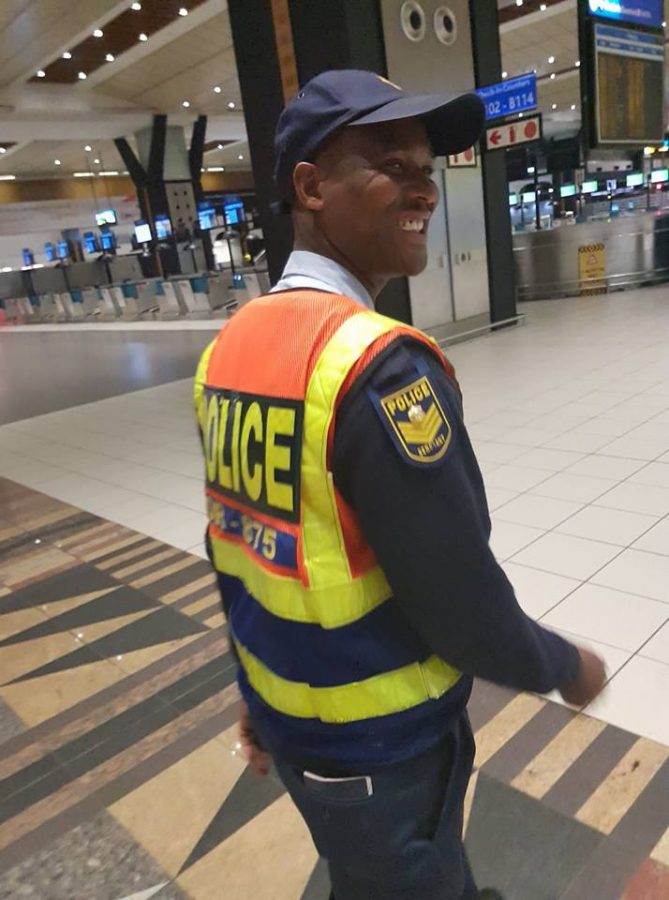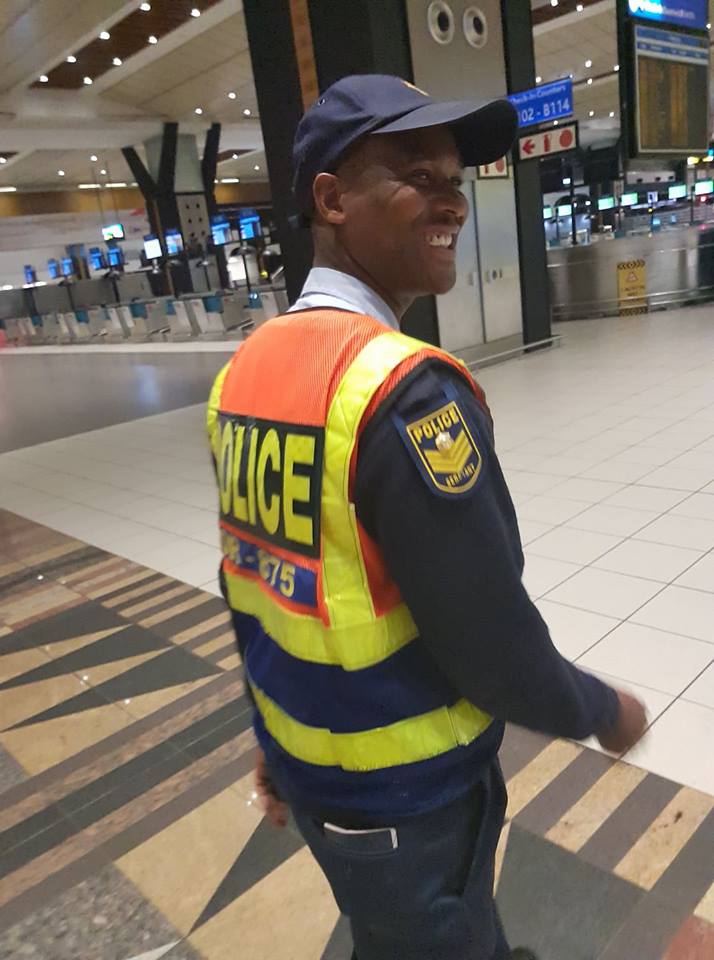 Gauteng resident Isma Theron-De Witt posted a grateful message and photo on Sunday night, asking her friends to "meet officer Vincent from SAPS OR Tambo". Within two days, her post has received over 31,000 likes and over 8,000 shares.
Isma wrote: "I think he got the fright of his life tonight when he found this grown ass woman (that would be me) sitting on the airport floor bawling her eyes out. In a rush to catch the Gautrain I forgot my handbag on the plane – kind of important.
"So I was sent from Counter to counter just to find closed offices wherever I went, with ZERO help from airport staff. Fed up and frustrated I broke down. In public. I had no money, a flat phone, no charger, no cigarettes and no hope."
Isma says Officer Vincent "found me bordering on an anaphylactic reaction, crying and gasping for air."
He immediately offered to take Isma for medical help, and took swift action to help her find her bag. 
"Not only did this man patiently sit with me to calm me down, but he eventually found my handbag and even helped me find an airport transfer when my app wasn't working. And stayed with me all along," she says.
"So blessed to have met one of the gems of the SAPS!!!
"Thanks, officer Vincent! Thank you ten million times and more!!!"