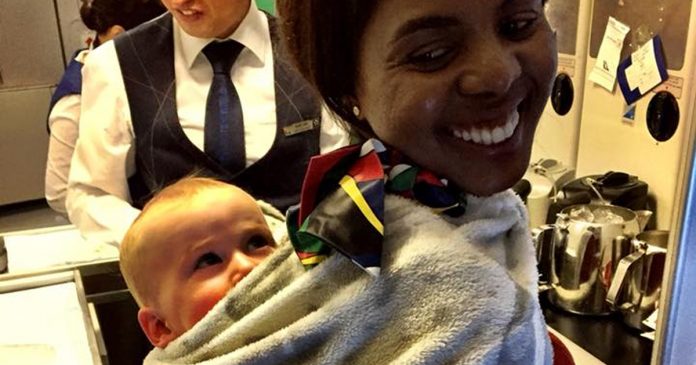 Now this is unbeatable South African service! SA expat Kate Whalley-Hands experienced a unique and truly South African moment on board an international flight  this week, as she headed home.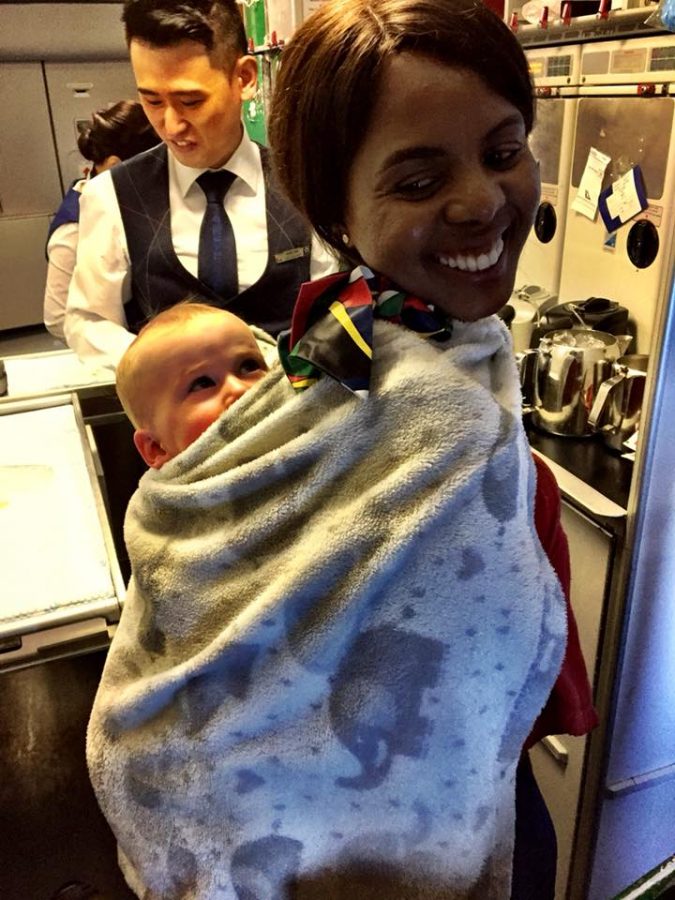 In a post on facebook Wednesday evening, Kate – who lives in Canada according to her facebook page – shared these glorious photos of South African Airways (SAA) stewardess Mavis and Kate's baby Imogen.
Kate said: "A 15 hour flight (between 2 transits) is never an easy task for a parent travelling on their own to undertake.
"I had a massively 'Proud to be South African' moment yesterday when Mavis (on my SAA flight from New York to Johannesburg) took Imogen out of my arms and baleta'd her… and then carried on serving people so that I was able to eat my meal."
Mavis returned to Kate's seat a quarter of an hour later… with a fast asleep little Immy.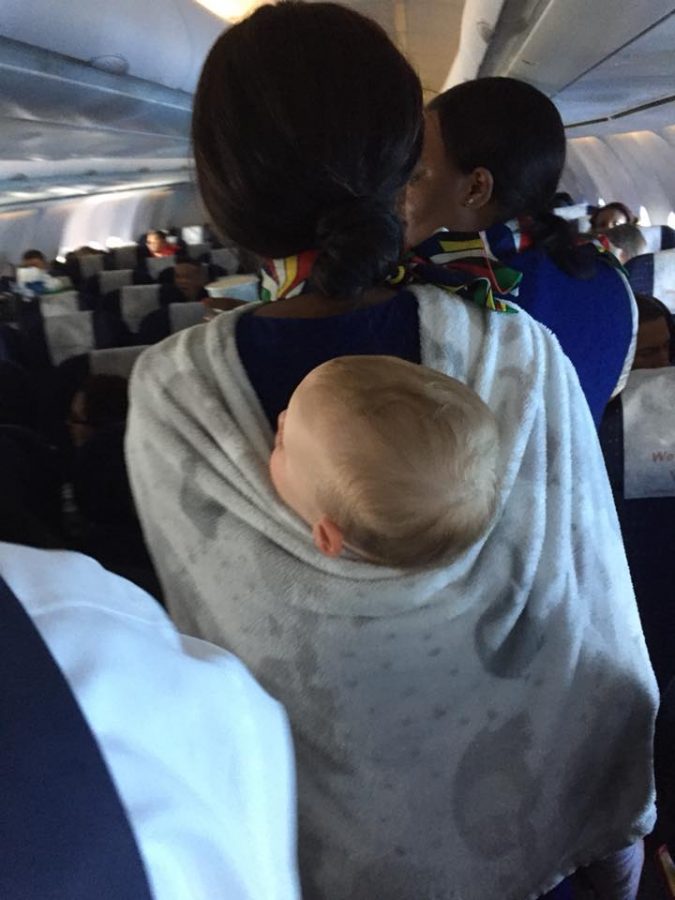 Kate said: "Mavis, thank you for being a rock star. I appreciate you #proudlysouthafrican #southafricanairways #FlySAA" #ProudlySA #ProudlySAA