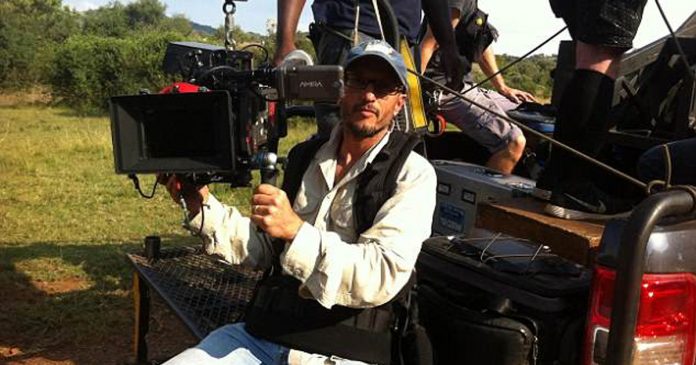 Gauteng director Carlos Carvalho was tragically killed on Wednesday when a popular giraffe – known locally as Gerald the Giraffe – headbutted him during the shooting of a feature film at Glen Afric Country Lodge  in Broederstroom, about 40 minutes outside Johannesburg, within the Cradle of Humankind.
Carvalho, who was originally from Port Elizabeth according to his Facebook page, suffered devastating head injuries and was sent flying 16 feet through the air.,
The 47-year-old reportedly lay unconscious for 45 minutes waiting to be airlifted to Milpark Hospital, where he sadly succumbed to his injuries. (Safari park owner, Mike Hodge, is reportedly being treated at the same hospital after he was attacked by a lion.)
An eye witness, Drikus van der Merwe, told the Daily Mail in the UK that the giraffe had started chasing the boom swinger, but that "we didn't feel threatened because he just seemed to be inquisitive.
"We started shooting close ups of its body and its feet. Then while Carlos was looking through the camera eyepiece, Gerald swung his neck and hit him against his head…"
Van der Merwe said Carvalho was not aware of the danger and "didn't even see it coming".
He added that "out of all the wild animals we have filmed, I can't believe a giraffe killed Carlos".
Carvalho had won several awards, including a Silver Lion in Cannes, France, during his career; and was also involved in the filming of popular UK TV series 'Wild at Heart', about a British family setting up a farm in SA.
Richard Brooker, owner of the lodge in Hartbeespoort, told the Mail: "It was a terrible accident and we are heartbroken." He said the giraffe had bent its neck and "swung its head" at Carvalho.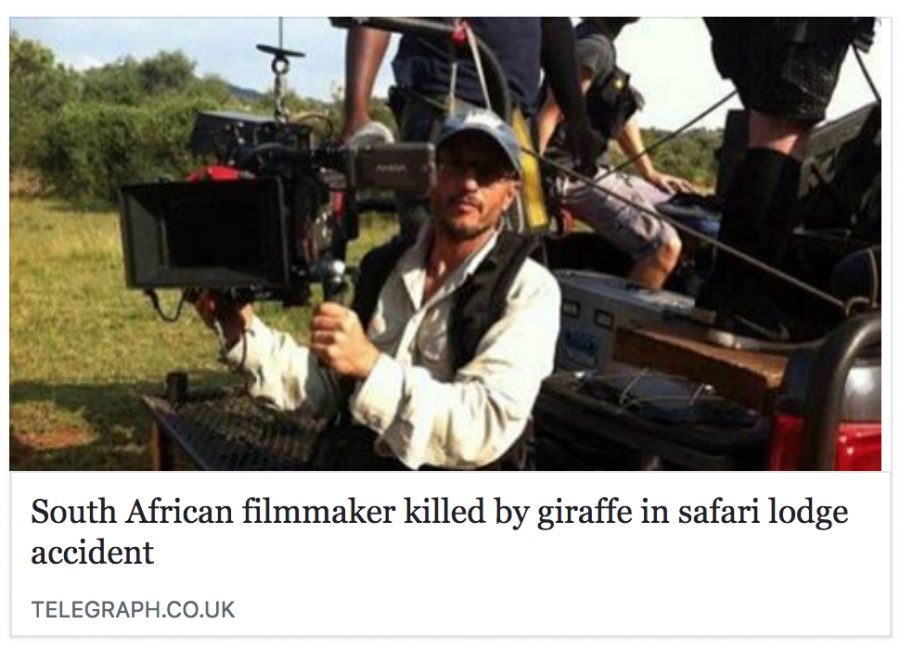 Brooker said that Gerald will remain at the lodge. "He did nothing wrong."
Carvalho's agent, Sandi-Lee Slabbert, said: "He was an amazing, amazing man and fabulous to work with. Everyone loved him and loved working with him."
Former colleagues have paid tribute to the popular film-maker:
UPDATE OCTOBER 2022: