Some of the best mothers aren't just human. Or superhuman! They're wild and wonderful. According to photographer Angela Gorman, who captured these photos in Mpumalanga, South Africa, this mother leopard has accomplished the rare feat of raising three cubs. Usually leopards only raise one to adulthood. But that's not all…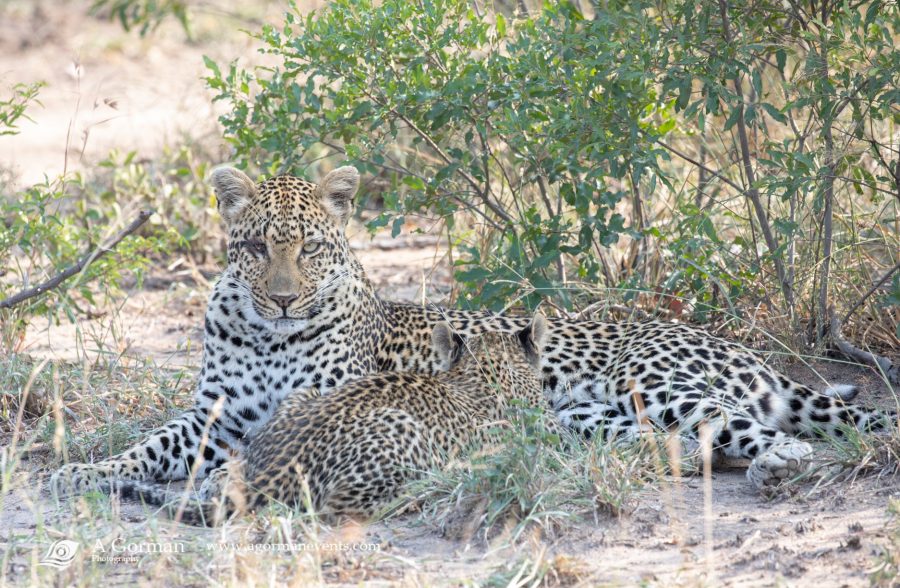 "She is doubly amazing," says Angela, "because she is blind in her right eye.
"She clearly has no problem hunting as she had a carcass stashed high in a tree and climbed it to get a piece for her one cub."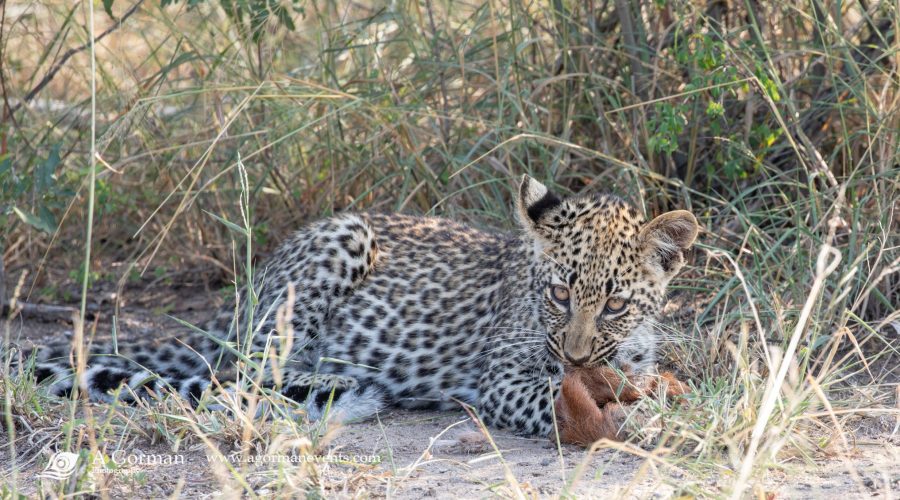 Angela says the mom brought her son the piece of bushbuck skin to play with, so that she could have some time off to groom her female cub! (All moms have their tricks!)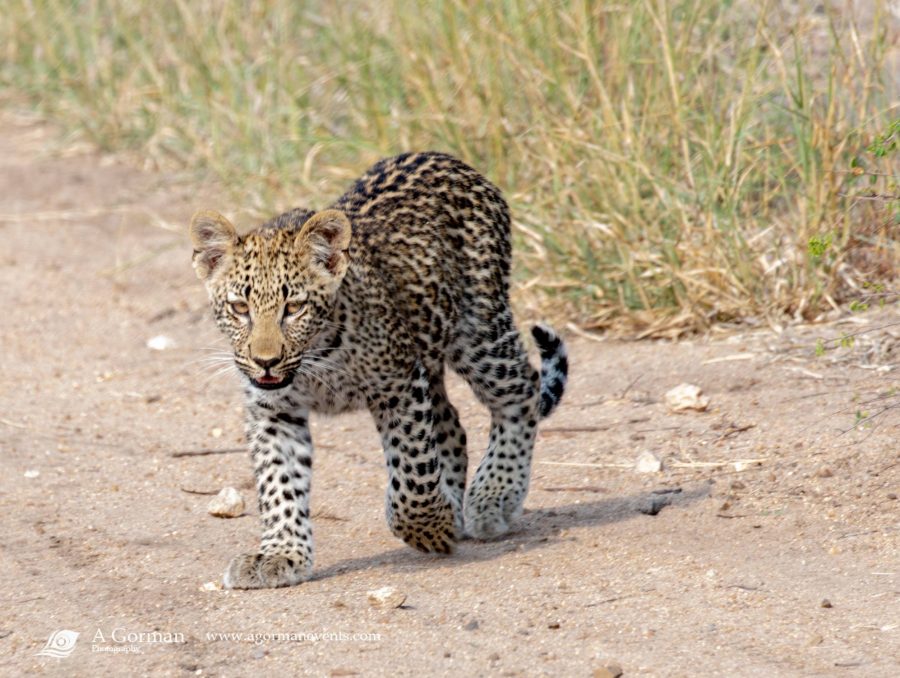 "Such a wonderful sighting, we felt very privileged. We only saw glimpses of the third cub as it stayed camouflaged in the long grass.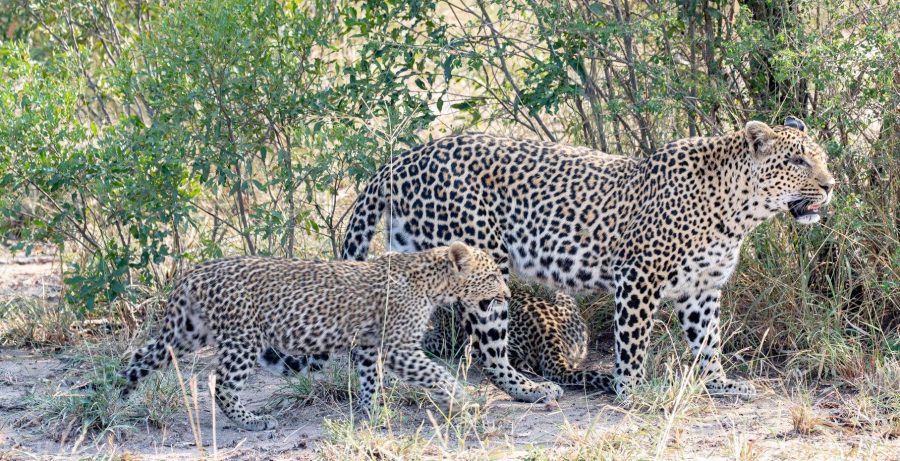 Follow Angela Gorman Photography here.