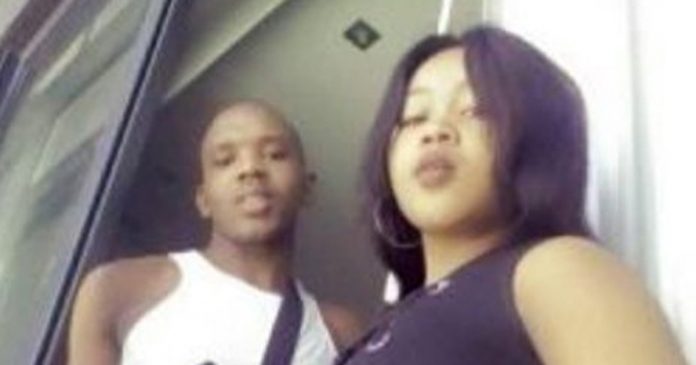 The man who is accused of shooting his ex-girlfriend – Mangosuthu University of Technology (MUT) student Zolile Khumalo – three weeks ago in KwaZulu-Natal, flicked his middle finger at journalists on Thursday.
Thabani Mzolo was appearing for the third time at the Durban Regional Court, for the murder of Khumalo (21).
Mzolo (23) is accused of shooting his ex-girlfriend twice, and also faces charges for being in possession of an illegal firearm.
The state will allege that the murder was premeditated, and that Mzolo not only shot Khumalo twice but also kicked her as she lay on the ground.
As Magistrate Mohammad Motala was about to leave the court, Mzolo giving the middle finger to journalists.
Deputy Minister of Police, Bongani Nkongi, who attended the proceedings along with other high-ranking police officials, said: "It shows that this dog doesn't have any remorse by virtue of showing the people of the Republic of South Africa the middle finger, it tells all of us… that he doesn't respect anyone… He pulled the middle finger in front of me and the magistrate. This shows he doesn't care."
Mzolo remains in custody while his bail application has been postponed to June 19.
#ZolileKhumalo [WATCH] Thabani Mzolo pulls a zap sign to journalists as magistrate Mohammad Motala was about to leave the court. Motala reprimands him because he was meant to have been standing still. ZN pic.twitter.com/mTbGwDbkMK

— EWN Reporter (@ewnreporter) May 17, 2018
Usathane uyangthanda lapho kujatshulwe khona I wonder what gotten to him ngoba ubemthanda we really need to pray!! These are the last days #ZolileKhumalo #ThabaniMzolo pic.twitter.com/2y5t5lkn8v

— Nomthandazo (@nomieyPortia) May 10, 2018