Today – 20 May 2018 – marked the 35th anniversary since the car bomb explosion in Pretoria in 1983, which killed 17 people and left 197 injured, several of them with amputated limbs.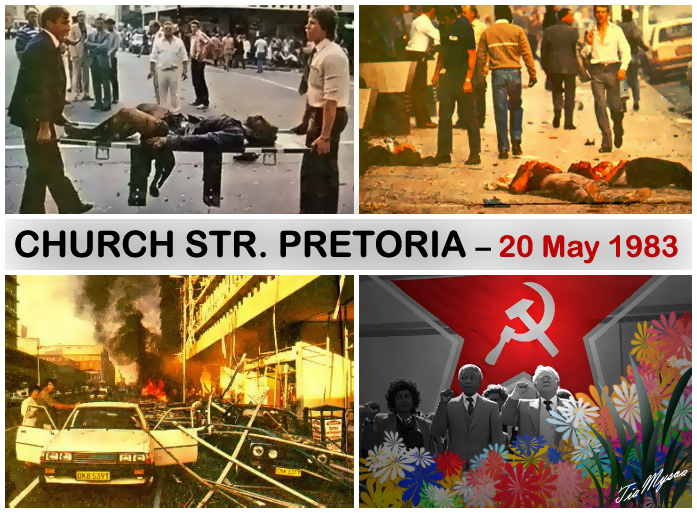 The bomb had been placed outside the Nedbank Square building on Church Street, which was home to the head office of the South African Air Force.
The South African government immediately suspected the then banned African National Congress (ANC)… and retaliated four days later by sending its Air Force to bomb the ANC bases in Maputo, Mozambique… where at least six people were killed, of which two were children.
After the Mozambique attack, the ANC – led by Oliver Tambo – officially admitted responsibility for the explosion.
The bomb was planted in a blue Alfa Romeo car, and exploded during rush hour at 16h30.
According to a BBC article at the time, SA's Minister for Law and Order, Louis le Grange said: "Most of the victims were civilians, but some were air force personnel in uniform, black and white. Quite a number of those killed were black."
Tambo allegedly said at the time that the Nedbank Square building was a legitimate target.
The BBC reported that SA's Defence Minister, General Magnus Malan, claimed that more than "40,000 civilians had died as a result of terrorism in the past five years in Africa and 83,000 armed men had died".
The bomb was part of the ANC's campaign to bring an end to white minority rule. The BBC reported on 20 May 1983 that the "the government's apartheid system denies citizenship rights to black people except in 10 remote homelands".
It was to be another seven years before the ANC were allowed back into SA, and four years later they won the elections.