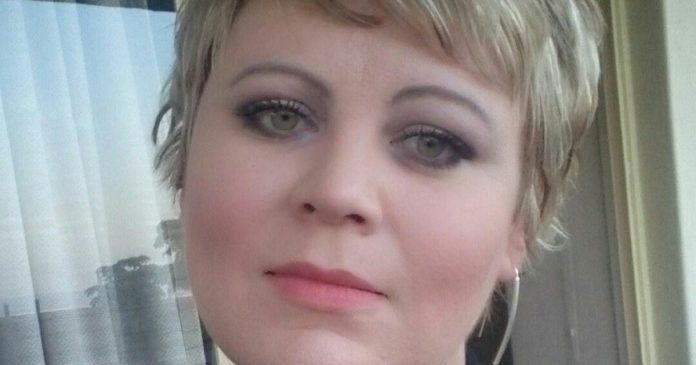 A DA-led administration has been rocked by another corruption scandal – this time in Tshwane – but what is more interesting is the handling of the matter by our nation's official opposition  party, and the double standards that play out in relation to the handling of the saga of the Cape Town mayor, Patricia de Lille… writes Neo Nino Mofokeng.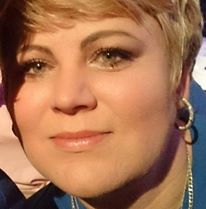 According to recent South African media reports, the City of Tshwane former Chief of Staff, Marietha Aucamp, was employed in the afore-mentioned position – scoring an annual salary of R1.2 million – for the past 18 months, without having the required qualifications – a Bachelor's degree – for her position. Aucamp has only a matric certificate.
Nor did the City apply for a waiver for her appointment to the Minister of Co-operative Government, as required by the Local Government Act, which make provisions for a prospective employee who doesn't have suitable qualifications. (Aucamp is reported to have claimed there was a waiver provision, but the mayoral interview committee is said to have refuted this.)
The DA-led coalition in the City of Tshwane has been largely quiet about these developments, besides priding itself on its clean governance, transparency and its dreadful anti-corruption stance on where it governs.
Coincidentally, these developments unfold in the middle of the public fallout between the Cape Town Mayor, Patricia De Lille, and the DA as the opposition party accuses her of nepotism, corruption and mismanagement.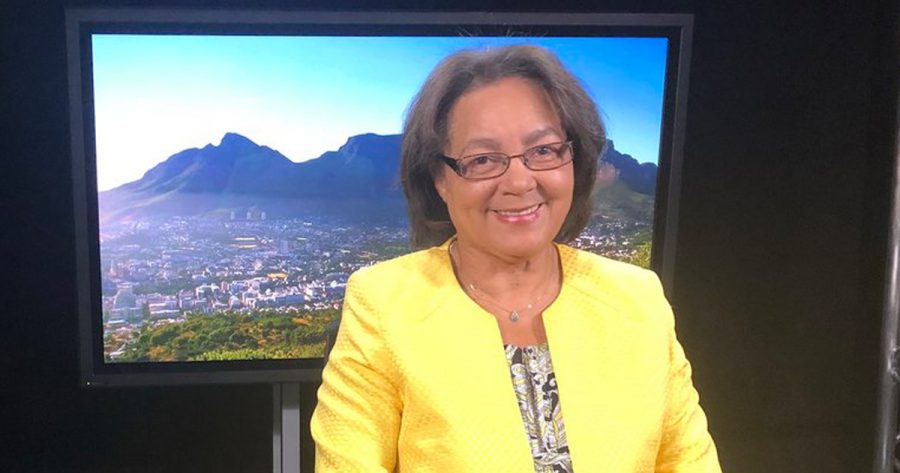 De Lille, who was removed from her mayoral position and had her party membership ceased by the DA Federal Executive (FedEx) – after she contravened the DA Federal Constitution by indicating her interest to leave the party –  has been temporarily reinstated as Cape Town's mayor, after an urgent court interdict was granted last Tuesday by the Western Cape High Court, pending the Constitutional review of the Clause that will be heard this week on 24 May 2018.
When asked on Radio 702 by talk show host, Eusebius McKenzie, about the public friction and battles that are playing out, and the impact of the public fallout between De Lille and the DA being the gift that keeps on giving to the opposition in the DA-run City of Cape Town, the DA Federal Chairman responded by saying, "Unfortunately, yes!", confirming the DA is that gift.
The irony of the cessation of De Lille's membership occurred when the party was in the middle of a process towards the disciplinary hearing against De Lille, which would have tested the allegations tabled against her.
"White Privilege at Play"
On 06 May 2018, Network24 reported that DA leader, Mmusi Maimane  faced a staunch "orchestrated" attack over his comments on "white privilege" during a DA caucus meeting, by the senior white South African DA parliamentarians, including DA Chief and Deputy Chief Whip, John Steenhuisen and Mike Waters, and the DA Federal Council Deputy Chairperson Natasha Mazzone.
The DA leaders were said to be shocked by the comments Maimane made when he said, "We must confront white privilege and black poverty", which Maimane had uttered while on a rally for the 27th April, Freedom Day celebrations in Soshanguve, north of the capital, Pretoria. It's reported that the white parliamentarians feared that the DA might alienate its white traditional support base in the upcoming 2019, provincial and general elections.
Confrontation of "white privilege and black poverty", as Maimane stated, means condemning such actions of white privilege and cadre deployment based on race instead of qualifications or the necessary channels required by law.
Confronting white privilege means acting against such actions of illegality and cadre deployment. Unfortunately, this hasn't been the case by a DA that's tough on 'black corruption' and feels "frightened" by "white privilege" comments or the existence of such a phenomenon.
DA MPs, Natasha Mazzone, Phumzime Van Damme and the DA confirmed the validity of the confrontation Maimane faced, by tweets, and they described the conversation as open and honest discussions the nation should be having.
"Double Standards"
The DA is very vocal about nepotism, fraud, corruption etc, and it has been a fierce critic of – in what seems to me a corruption-driven campaign against – the national governing ANC.
Ironically, when faced with allegations of fake qualifications and cadre deployment, the DA chooses to be quiet. For a party that just this morning has already issued at least 10 media releases, makes its silence quite deafening.
For a story that broke last week, the DA hasn't yet released any press statement or created a full fact check page explaining the employment of Miss Aucamp, a different stance in relation to its allegations against Miss De Lille.
Aucamp has resorted to resigning from her position (on Thursday 17 May) after the City of Tshwane Mayor allegedly asked her to do so (although she claims he did not).
The DA is being mum on the matter and hasn't launched an internal investigation on the appointment of Aucamp, like we have seen in relation to De Lille. Instead it appears to have chosen to slide the Aucamp story under the carpet.
The handling of Aucamp's apparent illegal appointment also raises a question on whether there are rules for whites and rules for blacks in the opposition, a party which has made "fairness" one of its central party values. Fairness does not seem to be applied when comparing the Aucamp scandal to that of De Lille.
Connection to Power
On her CV Aucamp allegedly referred to the DA's Federal Council Chairperson, James Selfe who has risen to prominence and is very influential in the DA, which raises questions about Aucamp's appointment and the connection to power she has in the DA.
Aucamp has served as the DA's Chief Whip of the official opposition before and in other managerial positions that in most cases required a university degree. Aucamp has stated that she was appointed solely on her experience, and only had a High School matric certificate.
The Fake B-Tech Question
In a document which was leaked on social media and which appeared to be Aucamp's CV, she allegedly stated that she has a B-Tech diploma (although she has denied this on radio). It's not known whether she perhaps only lied about having a B-Tech diploma, or faked the qualification.
Either one of the two options – whether Aucamp had a hand in lying or faking – could amount to a criminal case of fraud.
The ANC in Tshwane has indicated that it will be laying fraud charges against
Aucamp, and it has reiterated that it will not rest until those that are responsible for Aucamp's appointment are held to account.
Currently the Public Protector, Busisiwe Mkhwebane is expected to release her findings in Aucamp's appointment, as the ANC in Tshwane have laid a complaint about Aucamp's appointment in 2016.
Aucamp was actively involved in Solly Msimanga's 2016 Municipal Election campaign, and it is understood that the two have had a close friendship in the run-up to Msimanga's mayoral campaign.
By Neo Nino Mofokeng
"We must confront black poverty and white privilege"

– Mmusi Maimane