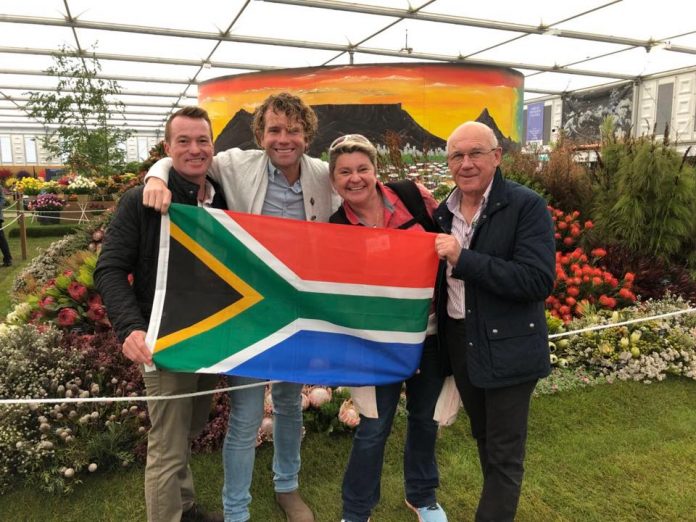 South Africa has done it again! For the 36th time (!) South Africa has won Gold at the prestigious Royal Horticultural Society (RHS) Chelsea Flower Show in London, UK. And if you look at this picture below – you can see why! (Phew, tears of pride and joy!)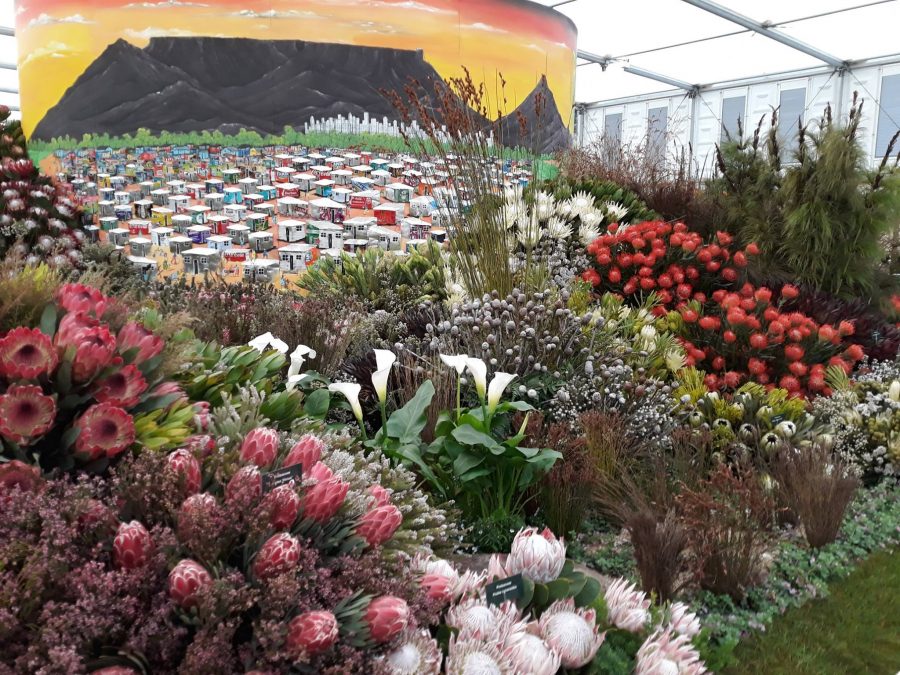 That's 36 times in the 43 years that SA has exhibited at the international flower show, that it has been awarded Gold.
All accolades for the Kirstenbosch National Botanical Garden exhibit go to the incredible Leon Kluge, master designer and gardener, and his team for this year's amazing culturally-oriented display (featuring not only SA's unique flora, but also the Cape Flats).
An elated Leon wrote on Facebook this morning: "It's GOLD!!!"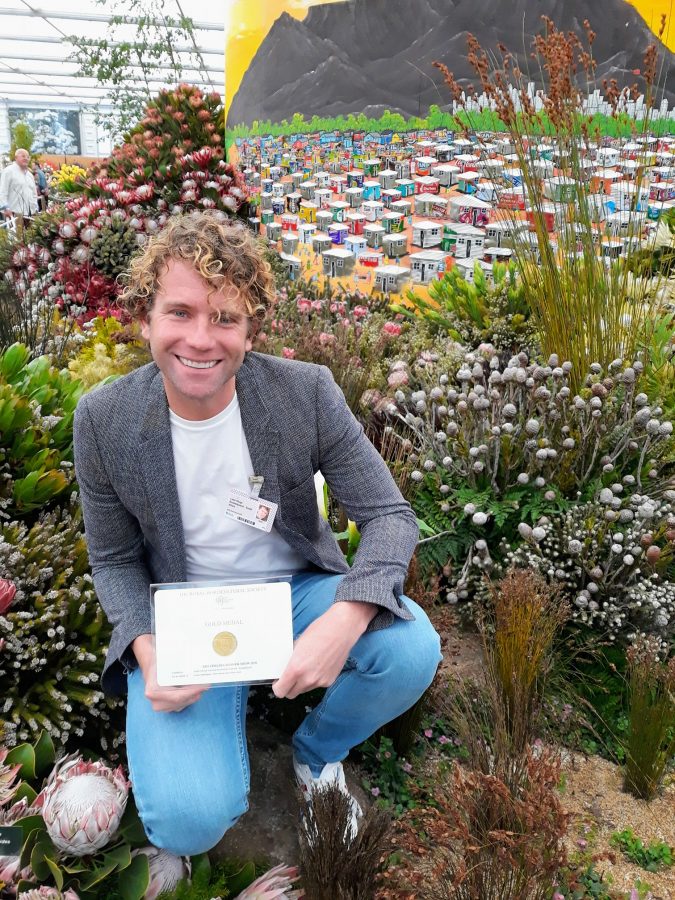 The South African National Biodiversity Institute (SANBI) said it was "great news" and "what better day to receive the award than on the #InternationalDayforBiologicalDiversity ????"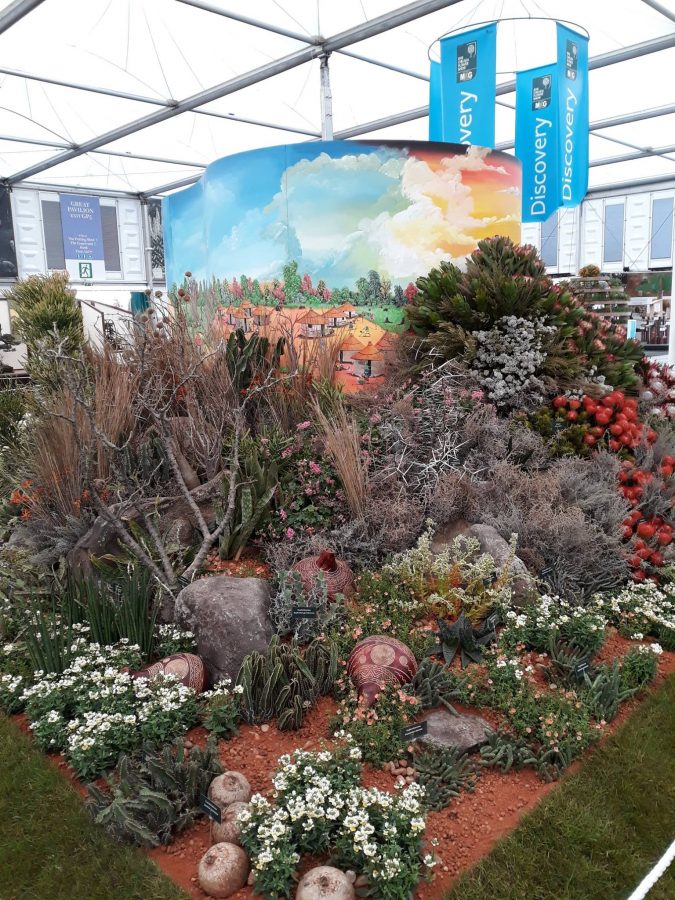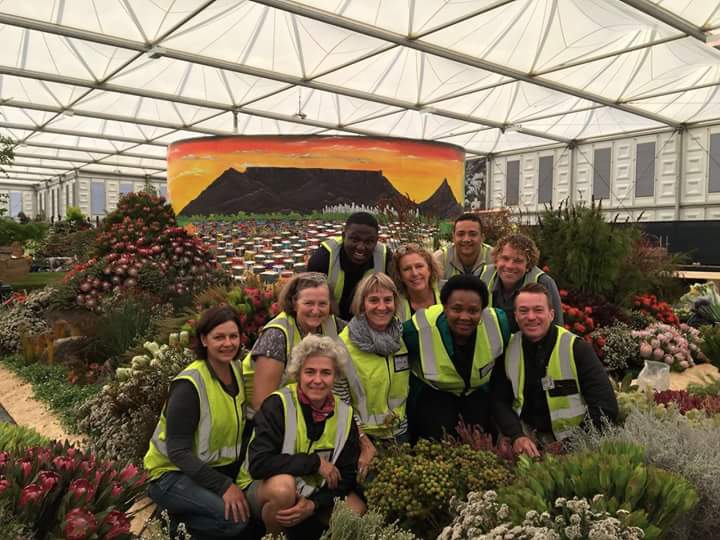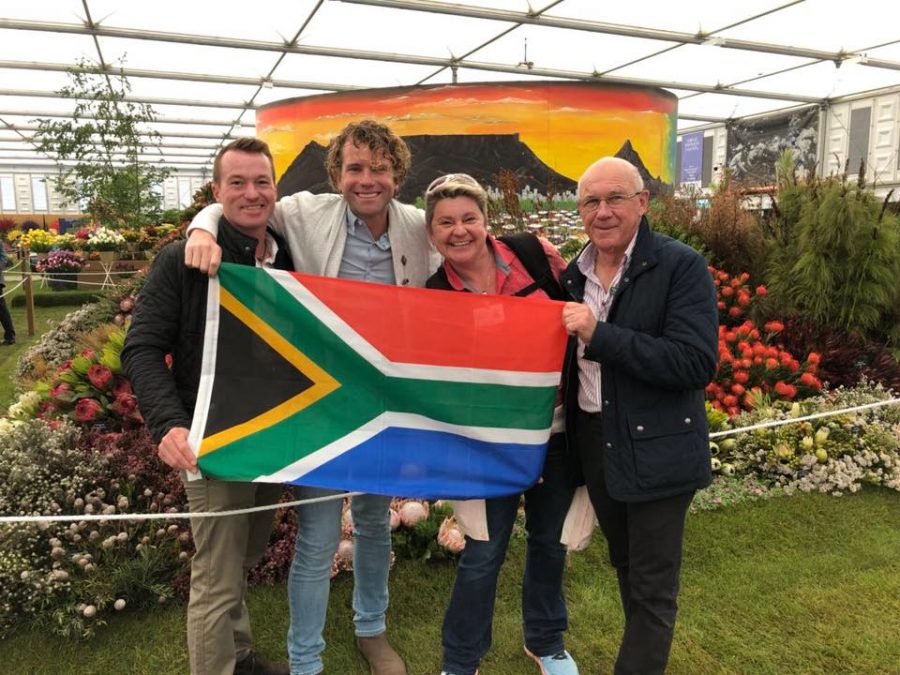 P.S. If you're a South African expat living in the UK – treat yourself to a visit to the stand. Tanya Visser, Editor of The Gardener, revealed that not only was the display beautiful but "we were also greeted with a glass of SA's very own wine from Babylonstoren".
Congratulations to Leon Kluge and team for making South Africa proud! #ProudlySouthAfrican
I caught up with Leon Kluge who, with his incredible team, built the Kirstenbosch National Botanical Garden display at Chelsea. What an amazing job they have done! #RHSChelsea #TheTravelingGardener #ProudlySouthafrican #LeonKluge

Posted by Tanya Visser on Monday, May 21, 2018