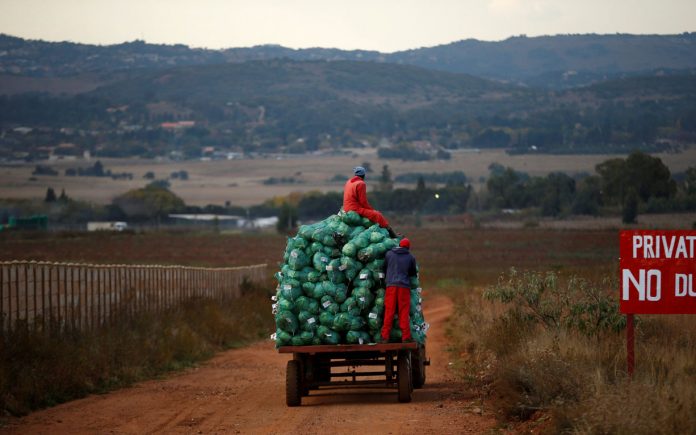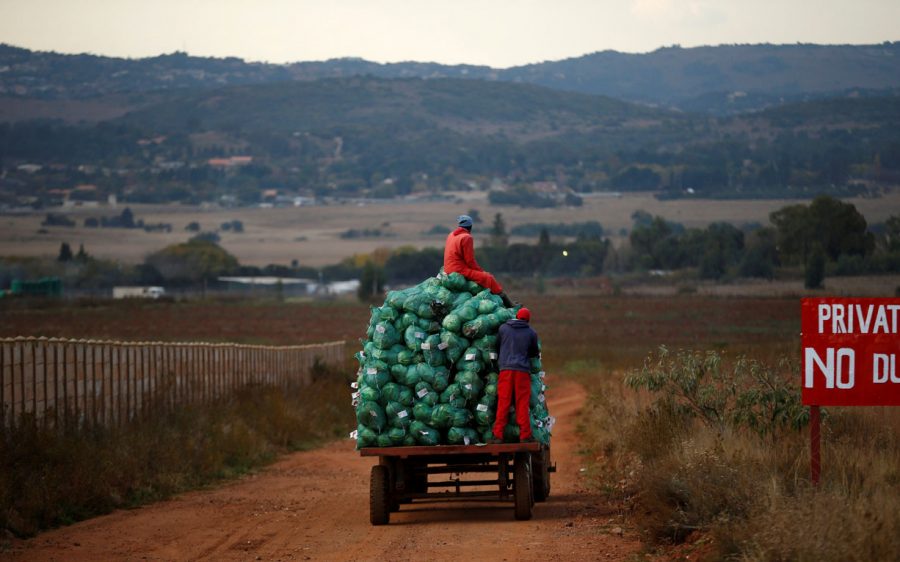 JOHANNESBURG (Reuters) – South Africa looks likely to implement land redistribution under existing laws rather than by changing the constitution following a ruling party summit, in an approach more palatable to investors, analysts said on Tuesday.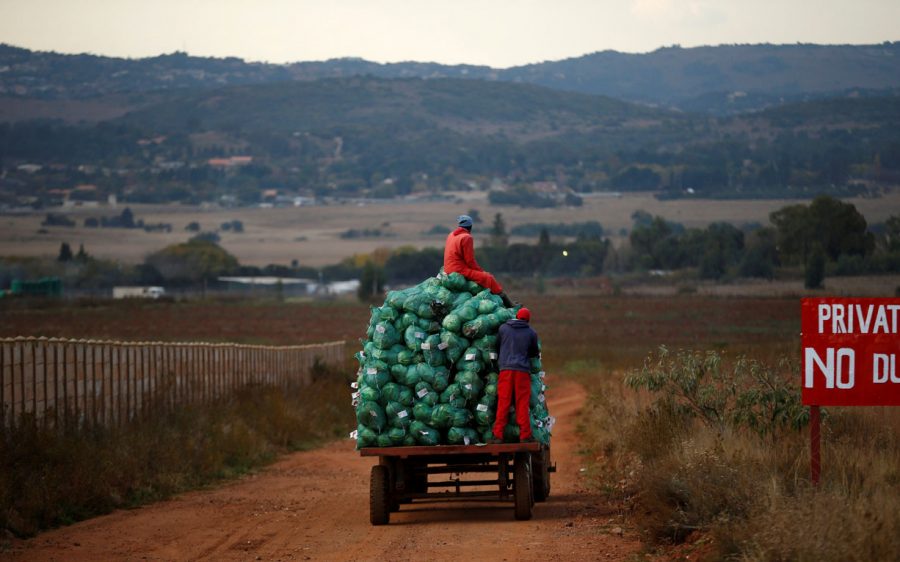 President Cyril Ramaphosa, who came to power in February when former leader Jacob Zuma was ousted by his own party, has pledged to redistribute land without compensation, a move popular with poorer black voters ahead of an election next year.
The African National Congress (ANC) on Monday said it would "test the argument"* that land redistribution without compensation is permitted under current laws, which would avoid the risky strategy of trying to change the constitution. (*see explainer below)
"Ramaphosa is working hard to defuse this issue. There is a carefully calculated move to work within the current legal framework," said political analyst Daniel Silke.
"Changing the constitution over an issue that can be dealt with under current laws would be a red flag to a bull with foreign and domestic investors."
With parliamentary elections next year, accelerating land reform will help to nullify the threat of the left-wing Economic Freedom Fighters (EFF), a party whose push for radical wealth redistribution is attractive to disillusioned ANC supporters.
The EFF says the constitution must be changed to ensure radical redistribution of land and other parts of the economy from the white minority to the black majority.
"The ANC has become disposed to expropriate without compensation precisely because of pressure from the EFF," said Lesiba Teffo, political analyst and a professor at the University of South Africa.
"I think the majority of the people will be happy with a measured approach. The EFF has overplayed the race card."
Some investors are concerned that the ANC's reforms will result in white farmers being stripped of land to the detriment of the economy, although Ramaphosa has repeatedly said any changes will not compromise food security or growth.
Experts say South Africa will not repeat the violent land seizures seen in neighbouring Zimbabwe.
(Reporting by Joe Brock, Editing by William Maclean)
EXPLAINER:

South

Africa

's ANC to "test constitution" on land expropriation
By Ed Stoddard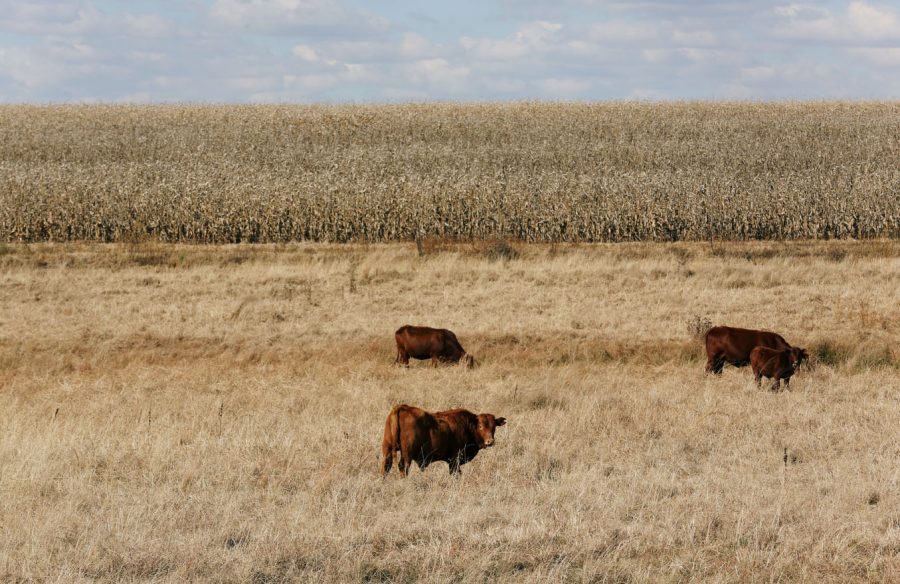 JOHANNESBURG (Reuters) – South Africa's ruling party aims to test clauses in the constitution to see if they allow for land to be expropriated without compensation to address racial disparities in ownership that persist more than two decades after apartheid's demise.
Such a move could mean the African National Congress (ANC) will not need to stick to a policy pledge to change the constitution to allow for expropriation, which has unsettled investors concerned about the implications for broader property rights.
The following explains some of the issues surrounding land rights.
"TESTING THE ARGUMENT"
Following a land summit at the weekend, the ANC said it would test the argument that the existing constitution permits expropriation of land without compensation under certain circumstances.
Some legal experts have argued that there is no need to amend the constitution, because Section 25 states that if land is taken from a property owner, "compensation … must be just and equitable."
The argument has been made that "just and equitable" could be zero – meaning no compensation – depending on the historical circumstances in which previous occupants or owners were deprived of or removed from the land.
The ANC also said after the summit that if "current legal formulations" such as Section 25 impede or slow effective land redistribution, it will look at reviewing or changing the constitution.
WHAT NEEDS TO BE ADDRESSED?
South Africa has a history of colonial conquest and dispossession that pushed the black majority into crowded urban townships and rural reserves.
The 1913 Native Lands Act made it illegal for Africans to acquire land outside of these reserves, which became known as "Homelands". While blacks account for 80 percent of South Africa's population, the homelands comprise just 13 percent of the land. They are largely controlled by tribal authorities rather than ordinary residents and farmers.
WHAT HAS BEEN DONE?
Since the end of white minority rule in 1994, the ANC has followed a "willing-seller, willing-buyer" model whereby the government buys white-owned farms for redistribution to blacks. Progress has been slow.
Based on a survey of title deeds, the government says blacks own 4 percent of private land, and only 8 percent of farmland has been transferred to black hands, well short of a target of 30 percent that was meant to have been reached in 2014.
AgriSA, a farm industry group, says 27 percent of farmland is in black hands. Its figure includes state land and plots tilled by black subsistence farmers in the old homelands.
Ben Cousins, a professor in Agrarian Studies at the University of the Western Cape, has noted there are no estimates on private transactions involving black farmers who have purchased land themselves, so the data is incomplete.
There has been a parallel process of "land claims" by individuals or communities dispossessed under white rule, but most of the settlements have involved cash paid by the state instead of people reoccupying their land, and 87 percent of the claims have been urban.
POLITICS
The 17 million people who reside in the former homelands, a third of the population, are mostly subsistence farmers working tiny plots on communal land and subject to customary law.
Critics of ANC land policy say that instead of seizing farmland from whites, such households should be given title deeds, turning millions into property owners.
David Masondo, a member of the ANC's Economic Transformation Committee, has said the party was considering this, but it would face resistance from traditional leaders, a key ANC political base cultivated by former president Jacob Zuma.
A proposal by a panel headed by former president Kgalema Motlanthe to dissolve the Ingonyama Trust, which controls the land in the former Zulu homeland, was condemned by Zulu King Goodwill Zwelithini. Zwelithini is the custodian of the Trust, giving him wide powers to allocate land use.
RISKS
Analysts say South Africa is unlikely to follow the route of Zimbabwe, where the seizure of white-owned farms under former president Robert Mugabe triggered economic collapse, in large part because most of the new farmers lacked capital for investment or experience with large-scale commercial agriculture.
Agriculture was the backbone of the economy and so there were ripple effects, with the undermining of property rights also shattering investor confidence.
President Cyril Ramaphosa has said the policy will be undertaken in a way that does not threaten food security or economic growth and the ANC's Masondo has said unused land will be the main target.
Still, the risks are substantial. South Africa feeds itself and is the continent's largest maize producer and the world's second-biggest exporter of citrus fruits.
Agriculture accounts for less than 3 percent of national output but employs around 850,000 people accounting for 5 percent of the workforce. Threats to production would also fan food inflation, hurting lower-income households.
Wandile Sihlobo, an economist with the Agricultural Business Chamber, says the farm loan book is around 160 billion rand ($12.75 billion), and if farmers could not repay loans there would be ripple effects across the economy.
($1 = 12.5225 rand)
(Editing by Mike Collett-White)