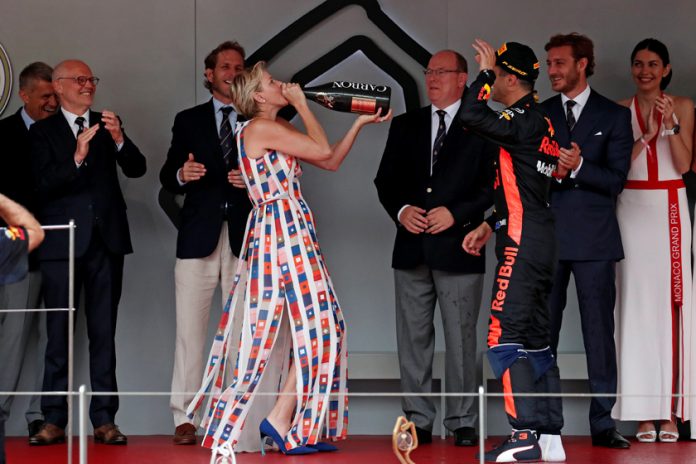 MONACO (Reuters) – Daniel Ricciardo lived his own Apollo 13 moment to emerge triumphant on Sunday from what could have been a Monaco Grand Prix nightmare. And Princess Charlene (nee Wittstock) was on the Podium, with husband Prince Albert II, to help the racing driver celebrate.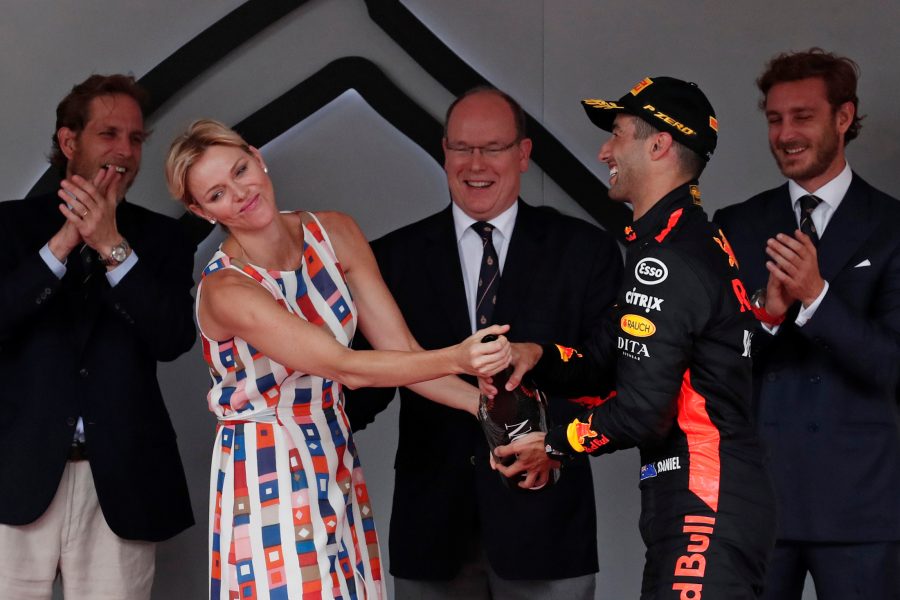 If Formula One's showcase race was dull for rivals, with the top six finishing in the position they started, the Australian wrestled gremlins for more than 50 laps of the unforgiving street circuit.
"He could have been in Apollo 13, I tell you, the way he was dealing with the issues [Sunday]," said team boss Christian Horner, referring to the troubled 1970 U.S. lunar mission that ultimately got home safely.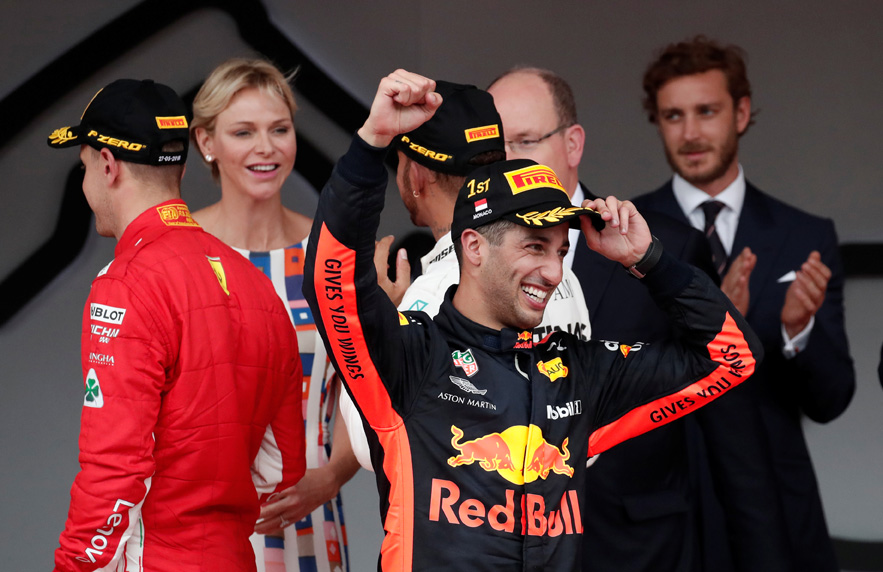 The Red Bull driver reported a loss of power on lap 28, an issue serious enough for the team to consider telling him to stop the car and save the engine.
"The engine guys could see from the data that the MGU-K had stopped completely," added Horner, referring to the part of the Renault power unit that recovers the energy generated while braking.
"At that point there was talk in the background of retiring the car… my position was 'We're leading the Monaco Grand Prix, we'll run until this engine stops'."
The failure of the unit meant also that the car's rear brakes were overheating and in danger of catching fire.
Informed over the radio that the situation would not improve, Ricciardo was told to wind the brake bias to the front of the car and lift off the accelerator in braking areas to generate cooling.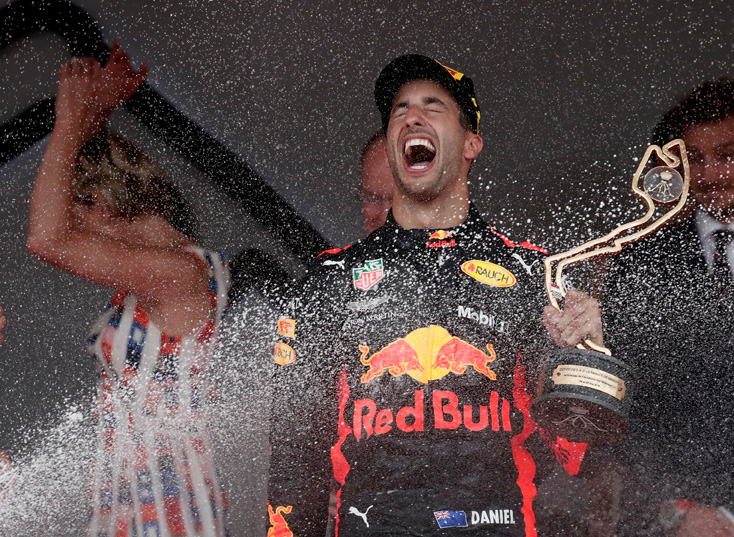 And with all that, Ferrari's Sebastian Vettel was only a second behind.
The Australian kept his calm and carried on, easing off but knowing also that the tight and twisty Monaco layout made it hard for anyone to pass unless he slowed dramatically.
"It was an incredible performance from him. Just extremely mature. I'm super happy for him, he really deserved this result this weekend," said Horner.
The team boss congratulated Ricciardo over the team radio afterwards by referencing Michael Schumacher in 1995 — a remark he later said was actually referring to the German's drive in Spain in 1994 when he drove much of that race in fifth gear.
Ricciardo was simply relieved to get 'payback' for Monaco 2016 — a race he also started on pole but that was wrecked by a botched pitstop.
"Two years in the making this, so I finally feel like the redemption has arrived," he said.
"I felt a loss of power and I thought the race was done and we got home just using six gears. Thanks to the team we got it back. I'm stoked."
(Editing by Clare Fallon)
Champagne for everyone – including the Prince and Princess! ?#MonacoGP @DanielRicciardo pic.twitter.com/swOUkHfQJY

— Formula 1 (@F1) May 27, 2018