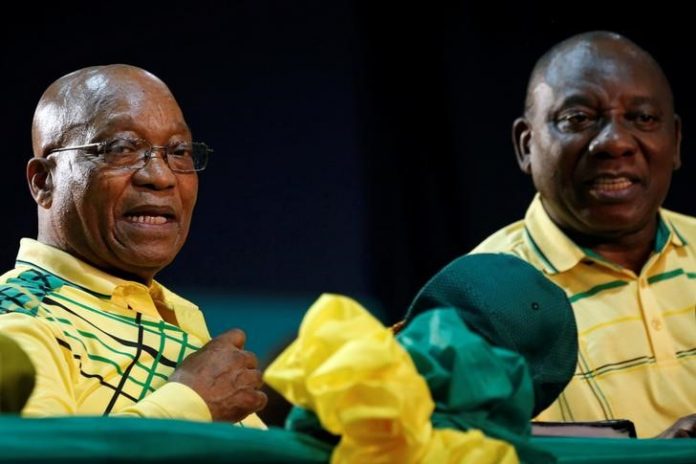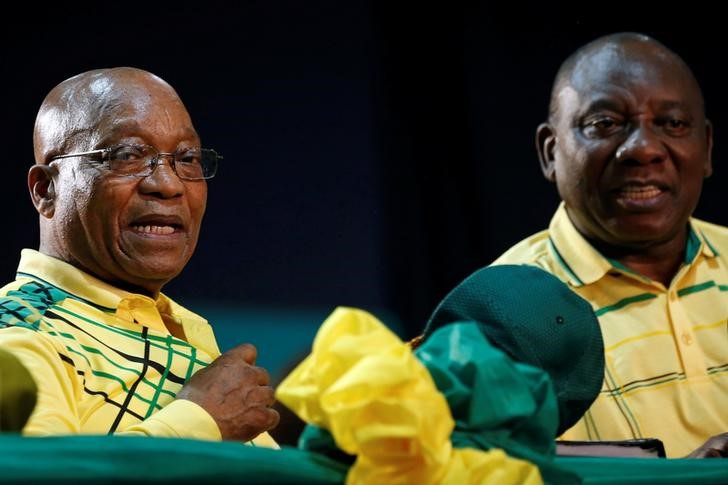 JOHANNESBURG (Reuters) – South Africa's former leader Jacob Zuma is impeding a crackdown on corruption by the ruling African National Congress (ANC) under President Cyril Ramaphosa, the head of the communist party said.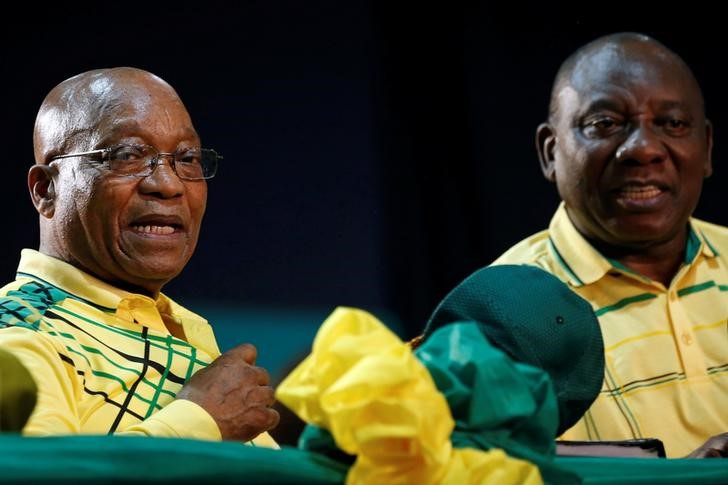 The ANC has become increasingly divided since Zuma was ousted by Ramaphosa's faction in February.
Many of Zuma's allies remain in top party positions and analysts say they may try to block Ramaphosa's reform programme which is aimed at boosting economic growth and investment.
Blade Nzimande said the ANC had done much to tackle the "looting of public resources" rife under Zuma but allies of the former leader were trying to disrupt progress.
"In many ways, former president Zuma is at the heart of this fightback, together with a group of discredited individuals," Monday's The Star newspaper quoted Nzimande, who is also minister of transport, as saying.
The South African Communist Party is in an alliance with the ANC and the country's biggest union group.
Zuma has pledged to stick with the ANC and distanced himself from talks about the formation of an alternative party by his supporters in his home province of KwaZulu-Natal.
"Comrade JZ (Zuma) must distance himself far from that. It's not enough for him to say what I was taught by the ANC, I'll never leave the ANC," Nzimande said.
Reuters could not reach Zuma or Nzimande for comment.
Zuma is due in court on Friday to face corruption charges relating to a $2.5 billion arms deal. Zuma says he is innocent.
(Reporting by Joe Brock; Editing by Matthew Mpoke Bigg)