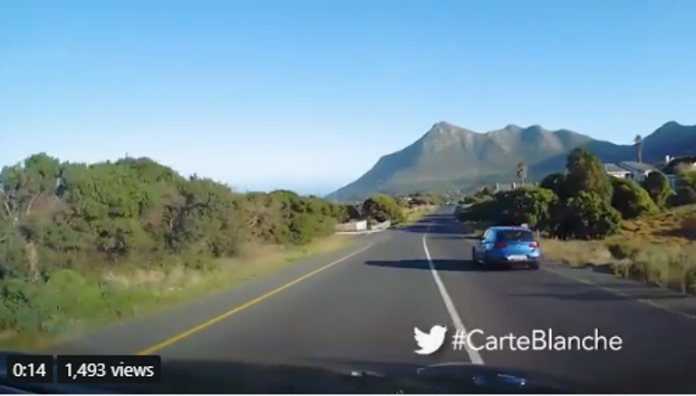 In 2017, over 14,000 people were killed in car accidents in South Africa. According to research, 90% of the fatalities were caused by human error and bad driving!!
This Sunday's Carte Blanche investigates just why South African drivers are rated amongst the worst in the world. Is it arrogance, that they get away with it, corruption, not enough traffic officers or something else?
This week's episode is available to South Africans abroad from Tuesday 12 June 2018 if you subscribe to Showmax.
Average SA motorists are performing hair-raising, reckless moves – why do South African drivers rate amongst the worst in the world? @clairemaiwsa finds out this Sunday at 7pm on @MNet channel 101. pic.twitter.com/hXEbaXYmA8

— Carte Blanche (@carteblanchetv) June 7, 2018
In South Africa, most of us know at least one person who has died in a car accident. Many of us know more than one. Just this year the country has lost some of its politicians and well known celebrities to car crashes.
As many expats will testify, it's not like this in most countries around the world. In Australia – where people travel similar long distances, and which has less than half SA's population (24.7 million compared to 56.52 million), the 2017 road death toll was a lot less than half of South Africa's, at 1,225. In the UK – which had a population of 393,011 in 2017 (over seven times larger than SA's) the death toll for 2017 was only 1,710. It's not hard to do the maths and see there's a major crisis in SA. And it's been like this for years.
Carte Blanche says: "From driving on the wrong side of the road, overtaking on solid lines and ignoring red lights – South African motorists have a bad reputation – and it's not just taxi drivers."
The current affairs programme says that with a high number of accidents and persistent road rage incidents, South African drivers are currently rated amongst the worst in the world. The show investigates why. (Producer: Stenette Grosskopf, Presenter: Claire Mawisa)
Also featured on Carte Blanche this week:
Health Minister Dr Aaron Motsoaledi, has admitted that the public health system is 'seriously distressed' and confirmed that many medical posts are vacant, despite an 'avalanche of patients'. But in the face of the human resource crisis, scores of newly qualified young doctors are sitting at home unemployed. Carte Blanche challenges the Department of Health about the planning, policies and processes that are failing the young doctors whose training has cost tax payers millions of rands, and whose lives now depend on their deployment. (Producer: Mart-Marie Faure, Presenter: Devi Sankaree Govender, Researcher: Laura Byrne)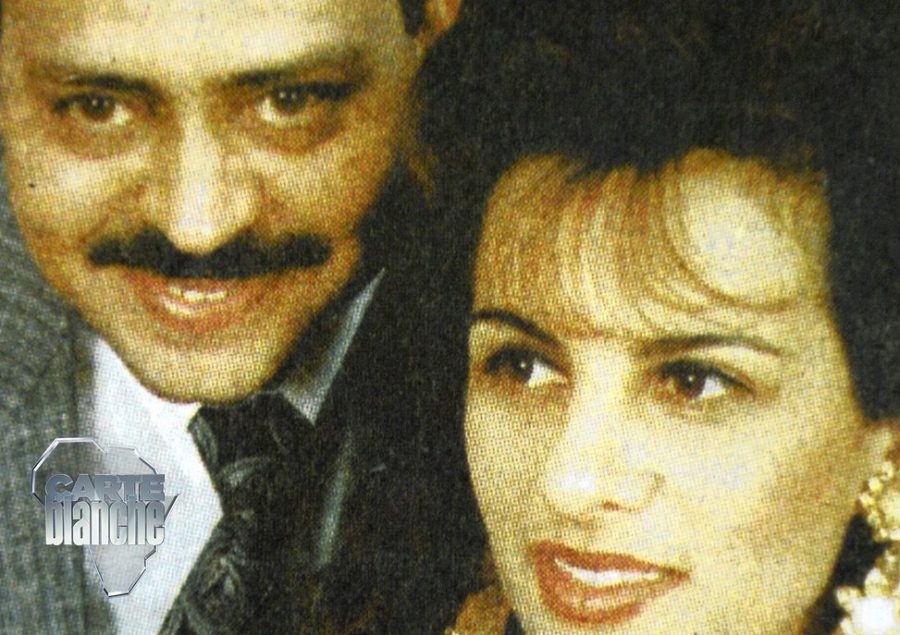 Omar Sabadia made headlines in 1996 when he murdered his wife, Zahida, a medical student with three small children. The judge sentenced Sabadia to 50 years in prison and ordered that he serve a minimum of 35 years before parole could even be considered. Now after just 20 years in prison and despite his children's objections, the parole board has granted his application and in just a few weeks, Sabadia will be out on parole. Carte Blanche asks: how did this happen? (Producer: Kate Barry, Presenter: Devi Sankaree Govender)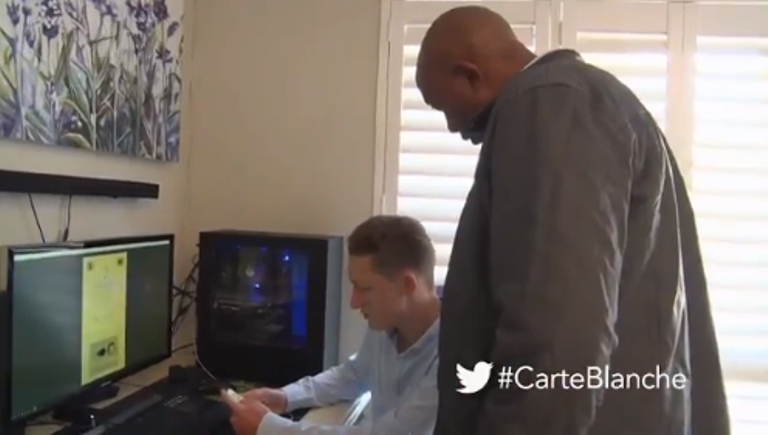 Bill Gates, Steve Jobs and Elon Musk – these are just some of the great names who have shaken up tech industries. Now 16-year-old South African whizz-kid, Brandon Kynoch, could be the next game-changer. Within 24 hours of its launch, Torus, a digital mobile game that he designed and created, achieved one hundred thousand downloads on the Apple app store across the world – a huge achievement in the gaming world – especially for a teenager. Carte Blanche meets this gaming prodigy. (Producer: Sophia Phirippides, Presenter: Macfarla)
Watch the show | Watch the trailer:
With over 100 000 global downloads in 24hrs, 16-year-old South African wonder-kid, Brandon Kynoch, is taking the gaming industry by storm. This Sunday, @macmoleli meets this amazing game developer. Join #CarteBlanche this Sunday 7pm @MNet channel 101. pic.twitter.com/O9B3RLdYOv

— Carte Blanche (@carteblanchetv) June 6, 2018
***
Please note: Carte Blanche is only available to international Showmax subscribers in Andorra, Australia, Austria, Belgium, Canada, Denmark, Finland, France, Germany, Greece, Iceland, Indonesia, Ireland, Italy, Liechtenstein, Luxembourg, Malta, Monaco, Netherlands, New Zealand, Norway, Portugal, San Marino, Spain, Sweden, Switzerland, United Kingdom and United States. Not all titles are available in all territories. Showmax brings you the best South African series and movies, from the classics to the latest releases, from complete box sets to kids' favourites.