A suspected stowaway from Tanzania was rescued yesterday on the bulk carrier M1 Harmony by the NSRI in Port Elizabeth, South Africa. The man, who is believed to be 32-years-old, had allegedly injured himself while trying to escape from the ship's crew after they discovered him.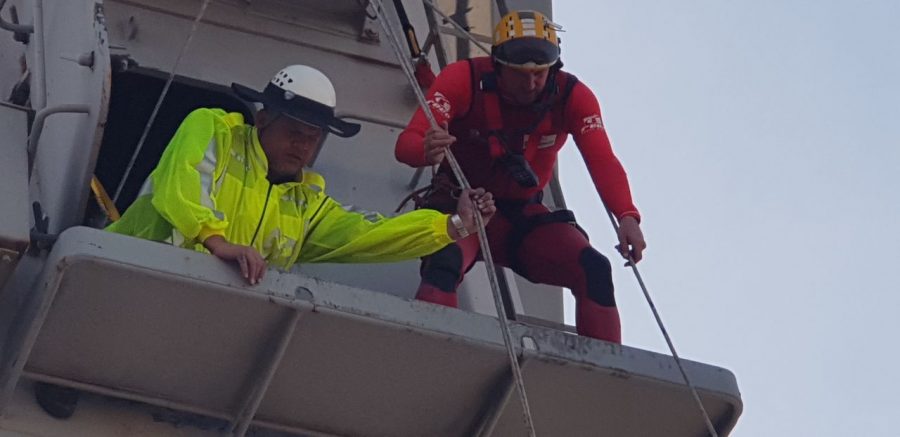 According to NSRI PE duty coxswain Kevin Warren, the NSRI were called for assistance to assist the Eastern Cape Government Health EMS and SA Police Services after the man fled up the crane of the ship!
During his escape – up to a narrow ledge halfway up the crane – he apparently fractured his left leg – with a compound facture of both the Tibula and Fibula.
NSRI said the man reportedly threatened to jump from the crane, but the ship's crew had managed to reach him and secure him using harnesses.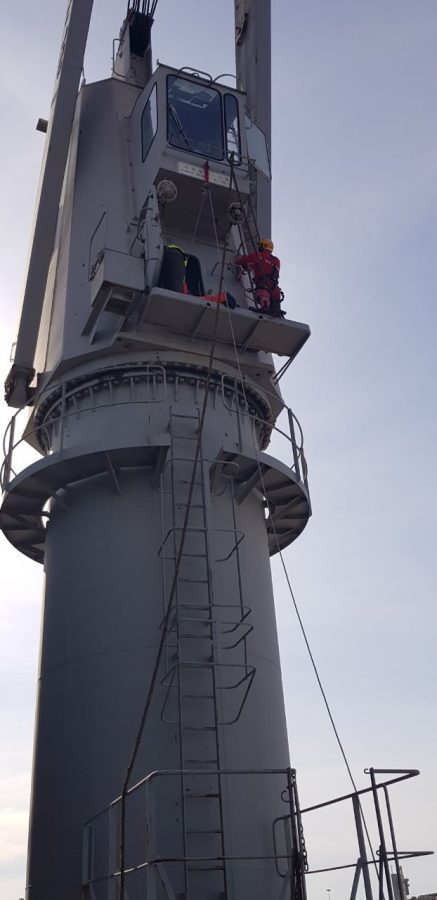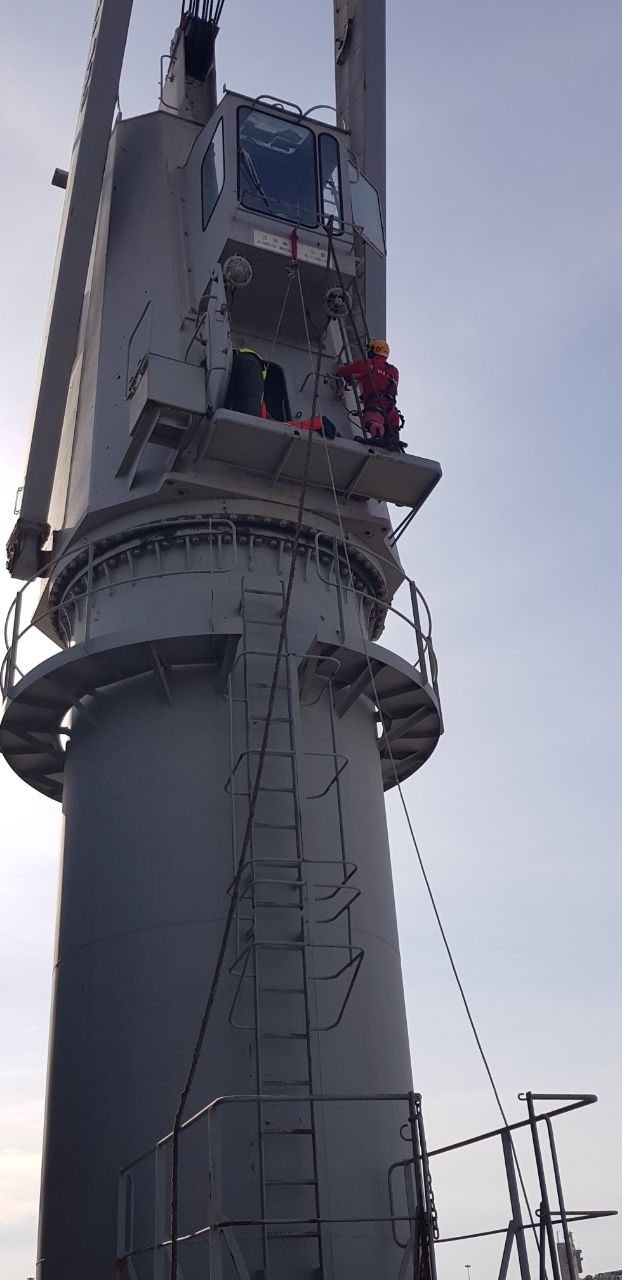 At the time NSRI arrived he was being medically attended to by an EMS rescue paramedic… but they were on a barely accessible shelf on the ship's crane.
"An NSRI rescue technician, using high angle technical rescue equipment, joined the EMS paramedic and the patient on the narrow shelf on the crane.
"The fractured leg was securely splinted and using a Paraguard stretcher and high angle extrication equipment the patient was secured into the Paraguard Stretcher and he was hoisted onto the deck below and into the care of EMS paramedics and Police on the ship's deck," said NSRI.
The patient is now in stable condition in hospital. He had allegedly stowed away on the ship in Tanzania, and although the ship's last port of call was Madagascar… he was only discovered once the ship docked at Port Elizabeth.