The South African Weather Service (SAWS) says the "intense" cold front, predicted earlier this week, is still on track to make landfall tomorrow in the Western Cape.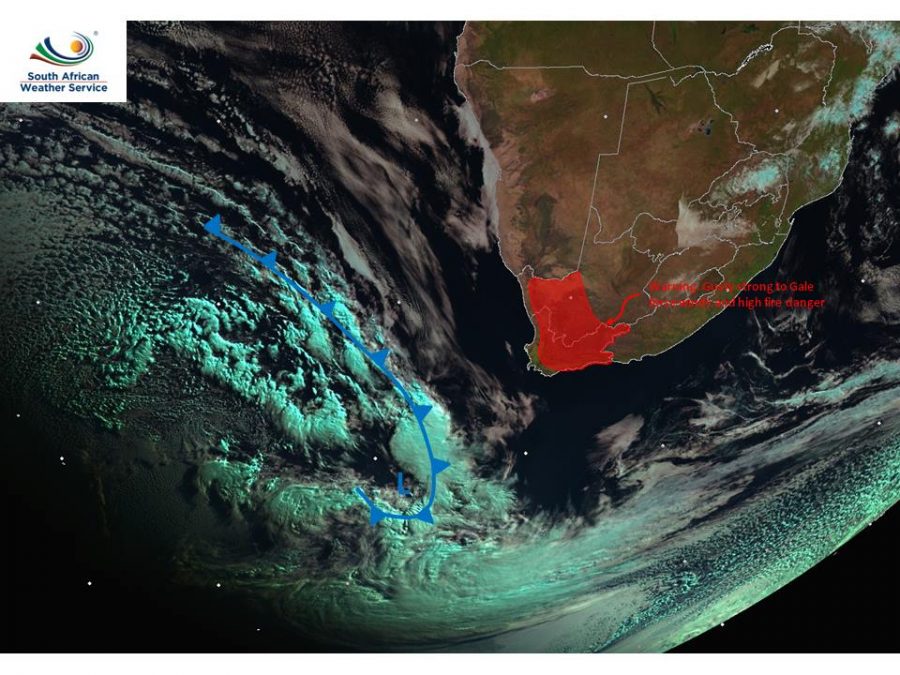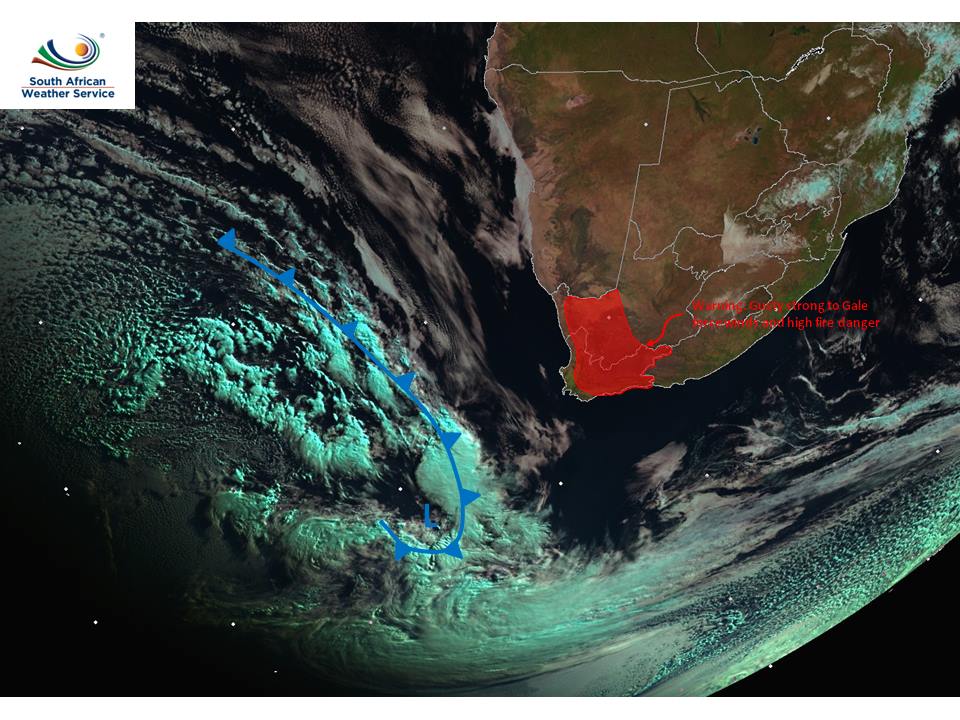 The good news is SAWS says it will bring large amounts of much needed rainfall to the western parts of the Western Cape with 25-40mm expected and over 50mm in the mountain areas.
The bad news is that flooding is also possible, according to SAWS.
"Flooding is possible with the passage of the system. Heavy downpours may also result in potential flash flooding," said SAWS.
The national weather service also announced that strong to gale force gusty north-westerly winds are expected to pick up overnight tonight into tomorrow morning over the interior of the Western Cape and south coast.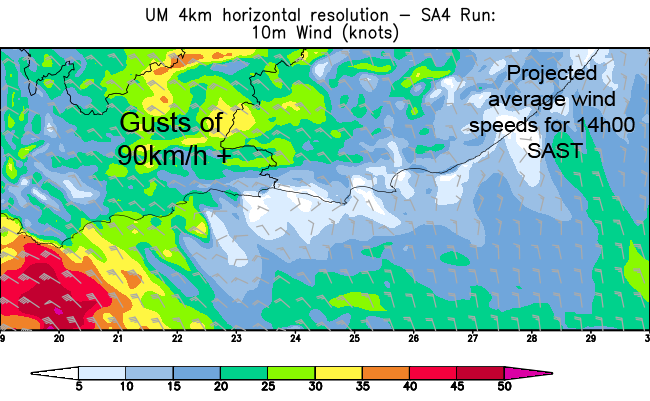 "Wind speeds of 65-80km/h with gusts exceeding 90km/h expected," said SAWS.
SAWS released Severe Weather Alerts for the following areas:
WARNINGS:
———
1. Gale force north-westerly winds (65-75km/h) are expected between Hondeklip Bay and Mossel Bay.
2. Heavy rain leading to flooding is expected over the City of Cape Town, Cape Winelands and the western parts of the Overberg District.
3. Extremely high fire danger conditions are expected over the Namakwa, Central Karoo and Eden Districts of the Western Cape, the central and the western parts of the Eastern Cape and the extreme western Free State.
In the last few weeks, the drought-stricken Western Cape has already received some welcome rain… with photographer Jean Tresfon capturing these incredible pics that show the difference between two months ago and now:
Flying over the Swartland over two months ago, farm fields resembled desert Same trip yesterday Difference after the rains was quite startling Images more or less same spot, view from high above Riebeck Kasteel, towards the Paardeberg Table Mountain just visible 📸: Jean Tresfon pic.twitter.com/uis4zAwEVv

— ReenvalSA (@ReenvalSA) June 13, 2018
The public is advised to drive carefully on Thursday in wet and windy conditions and allow for extra travel time. Motorists are also urged to avoid driving through already flooded roads. "People making their way to school or work should avoid crossing rivers even if they look safe to cross," said SAWS.
RAIN AND FLOODING FOR THE WESTERN CAPE! An intense cold front is expected to make landfall tomorrow (Thursday 14 June) morning bringing large amounts of rainfall to the western parts of the Western Cape with 25-40mm expected and over 50mm in the mountainous areas. Flooding is pos pic.twitter.com/iaw3lFOk5q

— SA Weather Service (@SAWeatherServic) June 13, 2018
Dam Levels on Wednesday 13 June 2018
Damvlakke 13/06/2018 12:00#Kaapstaddamme pic.twitter.com/yVAjKk5Ng2

— ReenvalSA (@ReenvalSA) June 13, 2018