The Comrades Marathon has deleted its previous statement on Facebook regarding the granting of a medal to amputee athlete Xolani Luvuno on Sunday, and says the statement was an error.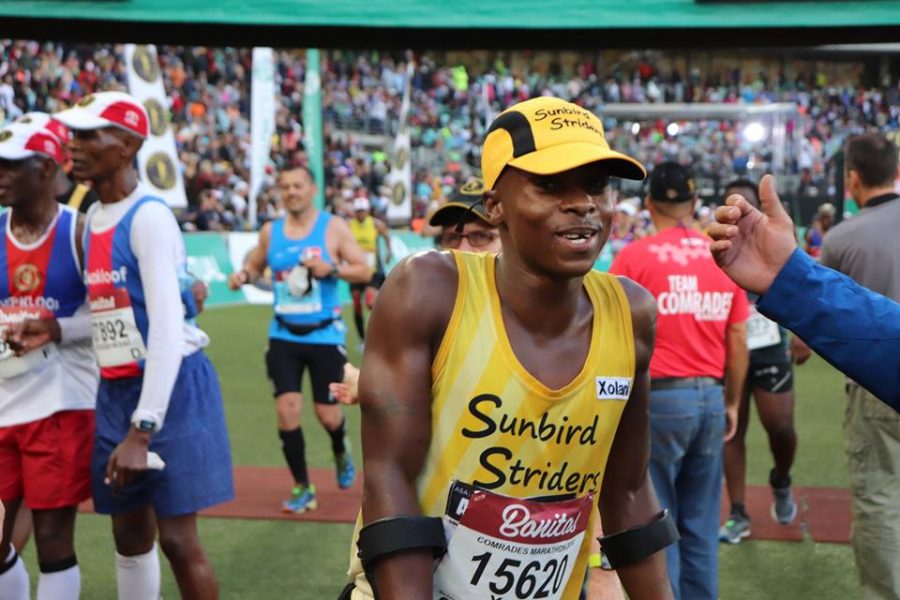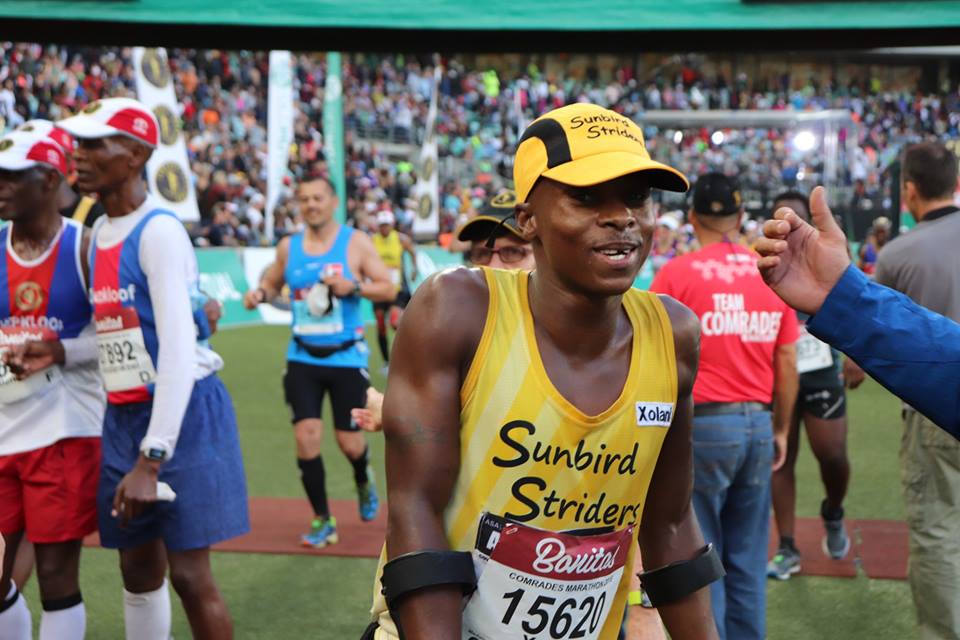 In the earlier statement – which was so warmly received by South Africans who had been inspired by Xolani's epic 90km achievement on crutches – the organisers said: "To acknowledge Xolani's triumph over adversity, a decision was made on race day to grant Xolani a medal."
The statement seemed so fitting and in keeping with the Comrades' theme of being the Ultimate Human Race and having the spirit of uBuntu.
But unfortunately it appears that rules can't be broken, and – perhaps to not upset the purists who want medals to only be given to those who complete the race in a certain time frame – the organisers now say that "due to miscommunication on the finish line, erroneous information about Xolani Luvuno was posted."
CMA Chairperson Cheryl Winn clarified that by "prior agreement with Xolani Luvuno and his coach Hein Venter, it was clearly understood by all parties concerned long prior to the race on Sunday 10 June that he would not be eligible to receive a finishers medal."
Nobody ever disputed this, and Hein himself did say at the Marathon finishing line that Xolani would not be getting a medal because he had started so early (at half past midnight).
Hein – who rescued Xolani from living under a bridge, after he lost his leg to bone marrow cancer, and helped Xolani overcome drug addiction and become an athlete who inspires a nation – gave Xolani one of his own medals because he said "I can't think of anybody who deserves it more".
Most of South Africa agreed, and were delighted by the Comrade's erroneous earlier social media message saying that a decision had been made on the day to grant Xolani a medal.
However on Wednesday evening, Winn said: "Comrades Marathon finishers medals, with the exception of Gold Medals which are awarded to the first 10 male & female finishers, are awarded on the basis of strictly defined time criteria as follows: Wally Hayward for sub-6 hours, Silver for a sub-7½ hours, Bill Rowan for sub-9 hours, Bronze for sub-11 hours and Vic Clapham for sub-12 hours.
"Xolani Luvuno, having been given special permission to utilise the Comrades Marathon route and facilities in his admirable quest to conquer the distance, began his journey at 00:30 a full 5 hours ahead of the field, and completed the distance in a total time of 15 hours and 50 minutes. With all the hullaballoo about a medal, the obvious question which arises is which of the medal's time criteria did he meet?"
So, had Xolani sat in a wheelchair and let Hein push him, he would've completed the marathon in the allotted time and got his medal… but for him, the achievement would not have been the same.
After a petition was launched for Xolani to get a medal, Hein and Xolani requested it be stopped. The two men who have so inspired South Africa continue to do so, with or without a medal.
Cheryl Winn said that the CMA "applauds Xolani's courageous and remarkable achievement and will in due course find some appropriate means to recognise it. CMA is totally committed to the inclusive participation of athletes with disabilities and we will apply our minds to the appropriate means of recognition."
It is a pity that CMA couldn't have applied their minds sooner and come up with an alternative medal by today… or just run with its social media error since it brought so much joy to a country that's had enough of negative news.
My own daughter is an amputee and ran the Gold Coast Junior Marathon on crutches. Not only did the Australians give her a bronze medal and arrange meetings for her with the Premier… but they made her the Marathon's Junior Ambassador because they recognised how much her achievement helped other people with two legs feel motivated to compete in the Marathon and make the most of their own lives too.
As some people pointed out today, in the New York Marathon everyone is given a medal, even those that come in at midnight.
Social media users tonight have suggested that CMA introduce a purple medal, used for exceptional cases at the discretion of the race director. In the meantime, other runners have said they will donate their medals to Xolani.
We're sure CMA will soon have an exciting announcement…