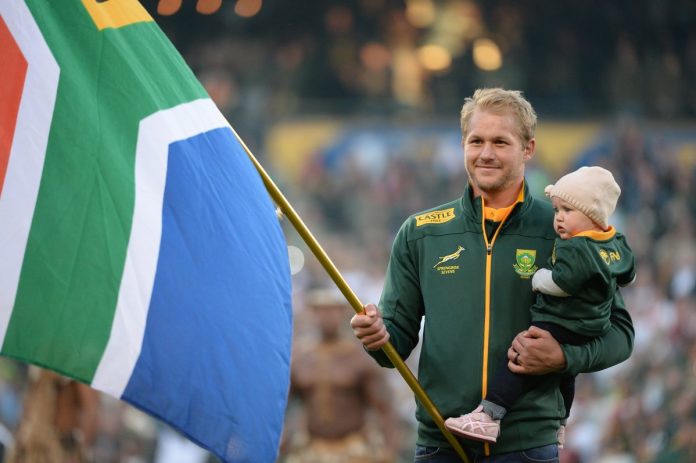 Former American baseball star Wade Boggs once said "anyone can be a father, but it takes someone special to be a dad and that's why I call you dad, because you are so special to me"
Father's Day is celebrated annually in South Africa with the aim of honouring fathers and also celebrating fatherhood. Today – 17 June 2018 – dads are also celebrated in Canada, China, France, Greece, Mexico, Nigeria, Pakistan, the UK, USA and many other countries around the world.
This is a day to say thank you to fathers, uncles, grandads and more.
Many celebrities took to social media to celebrate their dads. Lovingly, most described their fathers as the 'world's' best dad.
Today we celebrate those dads that are making a difference in their children's lives…
Today I'm celebrating my #ChampionDad ! Thank you for letting me be and for supporting my decisions when I've followed my heart.
We don't always see eye to eye, but our love & respect for one another has remained constant ♥️
Happy Father's Day baba #RaisingChampions pic.twitter.com/E5xBfFmfEn

— Pearl Modiadie (@PearlModiadie) June 17, 2018
Since they told You wouldnt Live much longer, but We fought, Struggled, You Never gave up! Now We're watching our 2nd World Cup Together… as Father & Son. Thank you Dad for being there. I'm am who I am because you've been a #ChampionDad #RaisingChampions
Happy Fathers Day pic.twitter.com/ReXICbGELZ

— Thomas Mlambo (@thomasmlambo) June 17, 2018
Through constantly pushing me to be the best at whatever I do, you raised me to be a persistent strong woman!
Bra Eddie is not an overly emotional being but one thing I've never doubted is his love for me. Thank you. Happy Fathers Day Daddy ❤️#RaisingChampions #ChampionDad pic.twitter.com/LXZKkGsNFB

— Mpho Letsholonyane (@MphoMaboi) June 17, 2018
To all the dads and husbands out there in our national teams, happy Father's Day. You inspire us! pic.twitter.com/EedLRCxvyG

— South African Rugby (@Springboks) June 17, 2018
Happy Father's Day OG…your hard work and perseverance didn't go unnoticed. Here I am today, a living example of you ❤️#RaisingChampions #ChampionDad pic.twitter.com/GtKbc6GnTq

— Anga Makubalo (@NaakMusiQ) June 17, 2018
I hope you feel as special every other day of the year, as you do today!

Happy Father's Day to the best Dad, the coolest dad, ey 😂…. but also the strictest dad… @akaworldwide

Glad to be doing this with you, Kairo is the luckiest girl. pic.twitter.com/wmWZTliaiI

— #MeetingYourPower #ERAbyDJZinhle #RockaXDJZinhle (@DJZinhle) June 17, 2018
Happy Father's Day to my father to my husband @ZakesBantwiniSA and all the incredible father's out there! We see you and salute you! 🙏🏽♥️💪🏾

— Nandi Madida (@Nandi_Madida) June 17, 2018
Some celebrities celebrated their dads who have passed on:
For as long as you can get a response, ask as many questions as you can. I miss our conversation, but your wisdom will last me a lifetime until we are able to have our talks again. Love you always 😎❤🍻 #championdad #raisingchampions #FathersDay pic.twitter.com/rLAf9jv1w4

— Kagiso Modupe (@KagisoModupe) June 17, 2018
He taught me about self-love. Made me know my worth from a young age. My best friend who would take my hand and fart on it for giggles, and we would pack out laughing😂🙈
He's no longer here, but God knows He is the hardest working angel in heaven. #ChampionDad #RaisingChampions pic.twitter.com/2LUwlVGMUq

— Nomzamo Mbatha (@NomzamoMbatha) June 17, 2018
And some celebrated what it is to be a dad:
We ❤️ this!

On #FathersDay, our Goodwill Ambassador David Beckham shares what it means for him to be a dad and his favourite times with his children. #EarlyMomentsMatter pic.twitter.com/JlhAay7TE1

— UNICEF (@UNICEF) June 17, 2018