SAMARA, Russia (Reuters) – Senegal will carry the hopes of a continent into their final World Cup group game against Colombia on Thursday, but there is no added pressure in being Africa's sole last-16 prospect, according to defender Kalidou Koulibaly.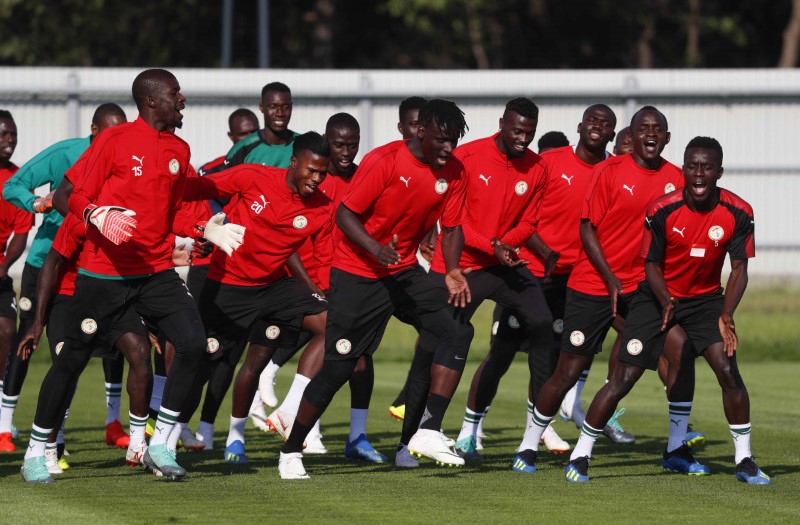 Senegal need a point in their decisive Group H encounter in Samara to guarantee a spot in the tournament's knockout phase.
Should they succeed it will be an achievement unmatched by any of Africa's other World Cup representatives after Egypt, Morocco, Nigeria and Tunisia all bowed out in the group stage.
"It is something positive, rather than pressure," said Koulibaly, the highly-rated Napoli centre back, who marshals the Senegal defence.
"We know the whole continent is supporting us, it is highly positive, we are football players and know we have Senegalese people behind us, we have to end with flying colours and do our utmost to get into the round of 16."
After opening their World Cup campaign on a high with a 2-1 victory over Poland, Senegal were brought down to earth, having twice lost the lead to draw 2-2 with Japan, leaving the group in the balance ahead of the final round of fixtures.
With football's history books filled with tales of teams who lost matches having only needed a draw to progress, Senegal coach Aliou Cisse said his side would certainly not be playing for a point against Colombia.
"We want to win, the instruction is to play to win," he told reporters on Wednesday.
He is not expecting any surprises either from the Colombians, who need a victory to guarantee their own spot in the knockout stage.
While Poland and Japan provided different challenges in their opening two games, Cisse believes Colombia are similar in many ways to his physically-imposing and technically gifted side.
"The Colombia team that I have seen against Poland and also against Japan was very fit, physically speaking; in one-v-ones they are highly committed. I would say it's the same with the Senegalese players," he said.
Senegal's Achilles heel in their opening two matches, however, was conceding late goals.
Poland scored in the 86th minute against Senegal to get back in the contest having trailed 2-0, while Japan also found the net in the closing stages to snatch a point against the Africans.
After those results there is a determination in the Senegalese camp not to lose focus at any point against Colombia, as well as confidence they will get the job done on Thursday.
"Concentration is very important for us, then details will make the difference," Cisse said.
"We will be very alert to set pieces, on game construction, on technical skills; we played them in 2014 (a 2-2 draw in a friendly) and we know their weaknesses and strong points.
"We are (ahead of them by a point in the group) and have to be defeated by them. It is not easy to beat Senegal."
(Reporting by Toby Davis; Editing by Ken Ferris)