A beautiful video, uploaded yesterday by Cape Town Live, shows the current state of Theewaterskloof Dam – which supplies most of Cape Town's drinking water – since the first snowfall and big rains this winter, July 2018, in South Africa.
Between March and June, the dam has started to finally fill again, after Cape Town's longest drought in recorded history saw the region facing Ground Zero, when residential tap waters were going to be turned off.
As of yesterday, Theewaterskloof Dam is now 37.7% full… which is almost double what it was just a couple of days previously, on 2 July, when the City of Cape Town reported it to be 19.4% full!
At the start of the week, Monday 2 July, the Western Cape dams were at 25.1%. Two days later, on 4 July they were at 51.3%! (See the full reports below the video.)
Theewaterskloof Dam after the snowfall and big winter rains
Current Dam Levels, Western Cape
According to the City of Cape Town, dams in and around Cape Town form part of the Western Cape Water Supply System… which services Cape Town, as well as supplying water to towns in the Overberg, Boland, West Coast and Swartland areas, and providing irrigation water for agriculture.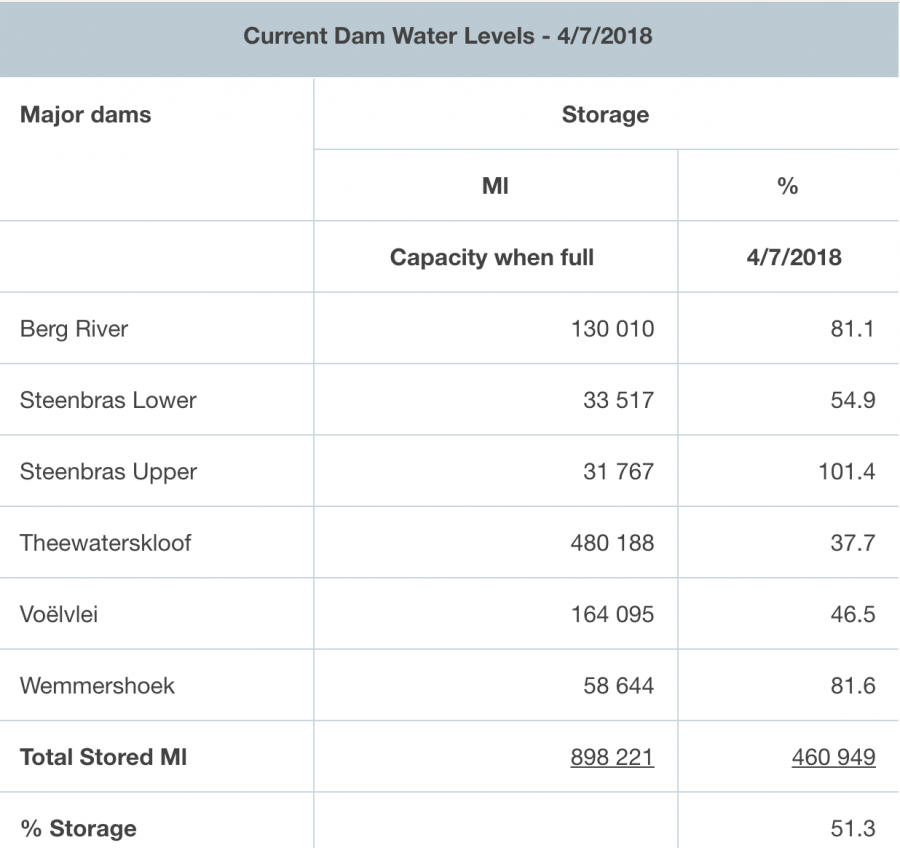 Many of these dam water levels are around double compared to just two days previously: