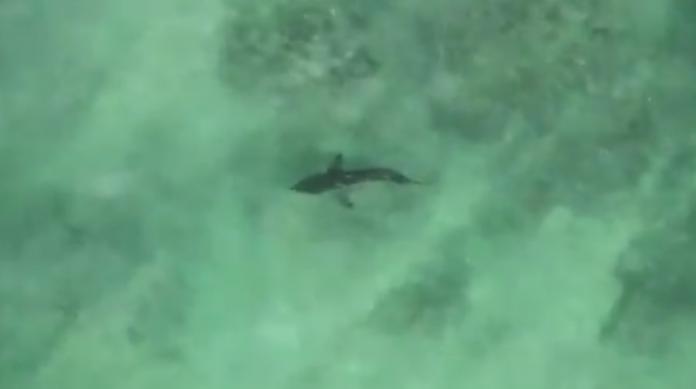 World Surf League (WSL) has again this morning had to place a heat on hold at Jeffrey's Bay in the Eastern Cape, South Africa, after a shark was spotted by event officials making its way towards the surfers.
The WSL said Thursday morning that the shark was spotted from the north heading directly towards the competition zone.
"Safety (both for athletes and staff) is a priority for the WSL and the organization is in constant communication with its athletes and event organizers regarding venue," WSL tweeted.
Just yesterday surfers had to be plucked out of the ocean as a "sizeable great white" shark was in the vicinity.
Many called it "déjà vu" after the very close encounter that Australian pro surfer Mick Fanning had with a shark during the competition in J Bay in 2015.
Yesterday the WSL said it had no option but to call the competition off for the day if "the shark insists on staying in the area". The shark did!
WSL said the Great White shark was 2.5 to 3 metres long. It's not certain if today's shark was the same as yesterday's visitor.
About 10 days ago, SA surfer Brad Mommsen captured some exciting drone footage of sharks in Durban, KwaZulu-Natal, swimming beneath surfers (including SA's Jordy Smith). Watch the video below.
Déjà vu in South Africa overnight as a "sizeable great white" sees surfers plucked from water at WSL event, Jeffreys Bay.
🎥@wsl pic.twitter.com/X8280eDHqr

— Anthony Pancia (@byanthonypancia) July 4, 2018
Event officials spotted a shark from the North heading toward the competition zone, and placed the heat on hold. Safety (both for athletes and staff) is a priority for the WSL and the organization is in constant communication with its athletes and event organizers regarding venue pic.twitter.com/eLnUMyH9CA

— World Surf League (@wsl) July 5, 2018
WATCH 3-minutes of Sharks Circling Surfers in Durban, South Africa