LONDON (Reuters) – Champion Roger

 Federer

's pursuit of a record ninth Wimbledon title gathered momentum on Monday as he reached the quarter-finals with a 6-0 7-5 6-4 win over Frenchman Adrian Mannarino… and next he will play our own South African eighth seed Kevin Anderson!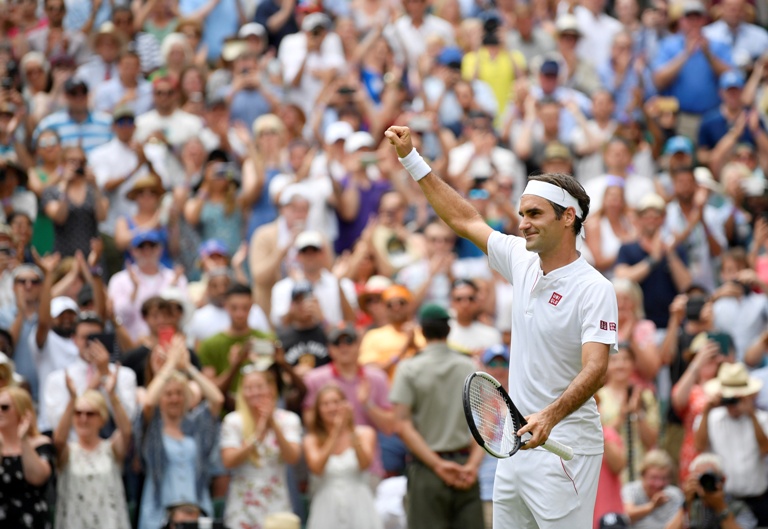 Anderson just beat Frenchman, Gael Monfils, 7-6, 7-6, 5-7, 7-6 in a nail-biting match!
The South African expat – who now lives in the USA – will play Federer in the quarter-finals.
Federer – whose mother Lynette is also a South African expat – was in blinding form during his first set, which blazed by in 16 minutes, but after the Swiss missed four break points in the opening game of the second set, Mannarino made more of a match of it.
Mannarino – world number 26 – became the first man to reach break points against the 36-year-old at the All England Club this year, but failed to convert any of them as Federer made it to at least the last eight of the grasscourt major for the 16th time.
(Reporting by Pritha Sarkar and Jenni Baxter; Editing by Jenni Baxter and Hugh Lawson)
I met Lewis when he walked me on court for the final at @TheQueensClub in 2015. He's doing incredibly well now and raising funds for a garden at the @royalmarsden, the charity that helped treat his cancer. So happy for how far he's come! 👏 https://t.co/SZEkd7m1zK pic.twitter.com/L1nrXqhH2B

— Kevin Anderson (@KAndersonATP) July 8, 2018