Wimbledon called Kevin Anderson's performance in London today against Roger Federer possibly one of the biggest comebacks Wimbledon has ever seen!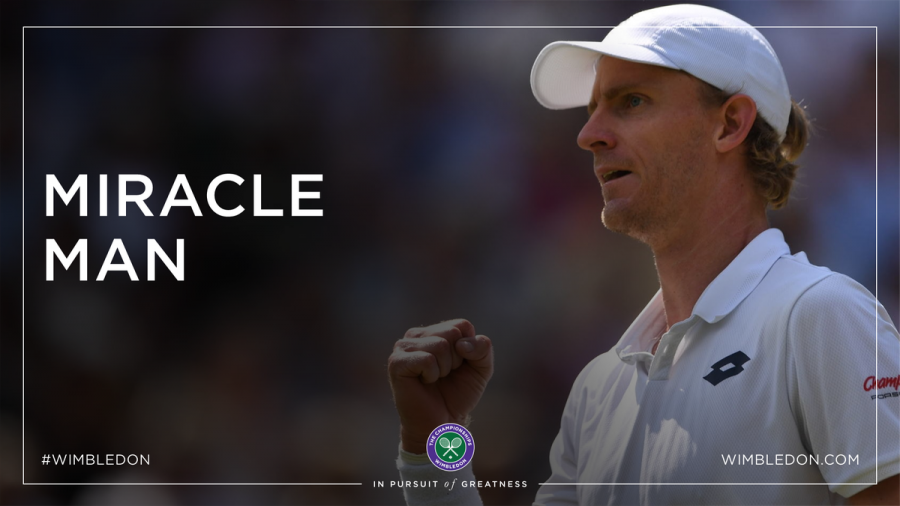 Posting a picture of Anderson with the words 'Miracle Man' on it, Wimbledon tweeted: "From match point down in the third set, @KAndersonATP recovers to beat defending champion Roger Federer 2-6, 6-7(5), 7-5, 6-4, 13-11 and reach the semi-finals."
Tennis fans have been praising the 'Gentle Giant', South Africa's Kevin Anderson, for the "respectable way in which he handled his win", knowing it was such a devastating loss to Federer.
One fan summed up the sentiments of many, saying: "I became a Kevin Anderson fan today. The guy was impressive. Anderson came back from 2 sets down to ROGER FEDERER. I'm still in shock."
And Capetonian Noor Ahmed Paleker summed up the pride of all South Africans: "Kevin Anderson beats Federer! 
"
Kevin's wife, Kelsey Anderson, tweeted: "My miracle man! 😍"
WATCH The Moment that Kevin Anderson will Never Forget
A moment @KAndersonATP will never forget#Wimbledon pic.twitter.com/Gs8wWMU3at

— Wimbledon (@Wimbledon) July 11, 2018
Read the full story and blow by blow account of how Kevin Anderson made history today, knocking Roger Federer out of Wimbledon and advancing to the semi-finals, the furtherest he has ever gone at Wimbledon.