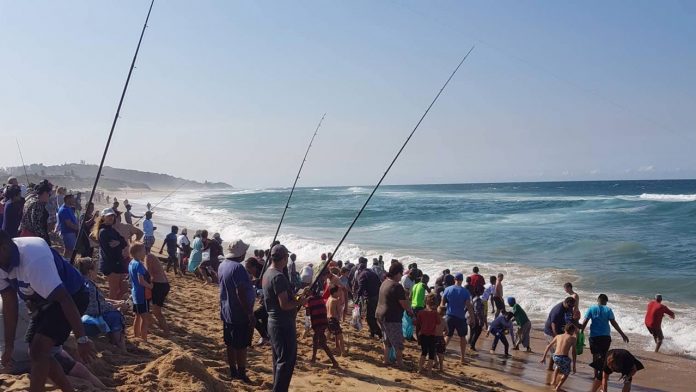 The fish are back in town! And the fishermen are elated! It's been a little while since the South Coast of KwaZulu-Natal in South Africa has been blessed with its famous annual Sardine Run.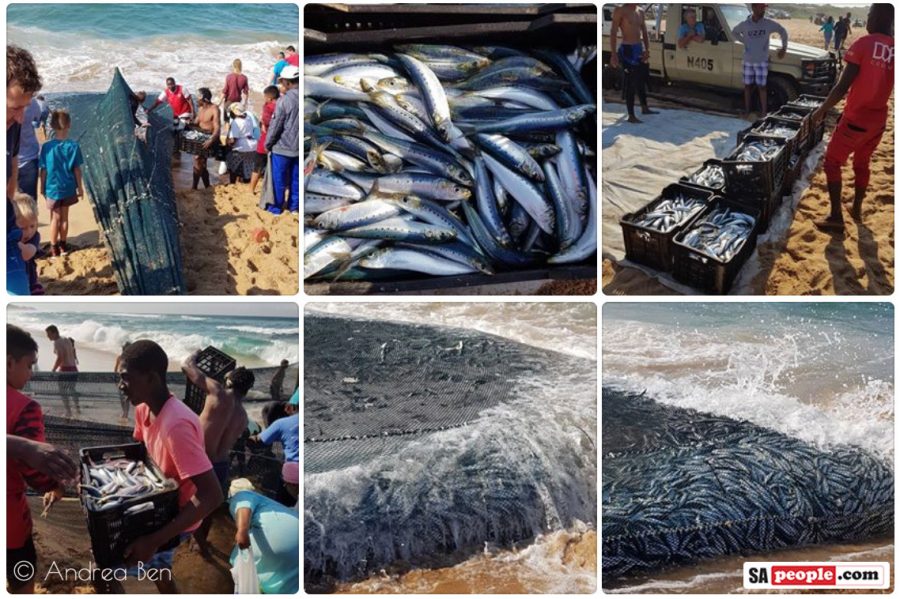 Regular SAPeople contributor Andrea Ben was on the scene Monday on Pennington Beach… where the sardines were aplenty… and so too were the sharks, attracted by a very hearty meal.
"It was an incredible atmosphere," says Andrea. "There were lots of sharks swimming inshore as well, with the sardines. ALL the sharks were tagged and released straight away. No harm was done to them."
Andrea says there was a "fortune of black tips and bronzie sharks".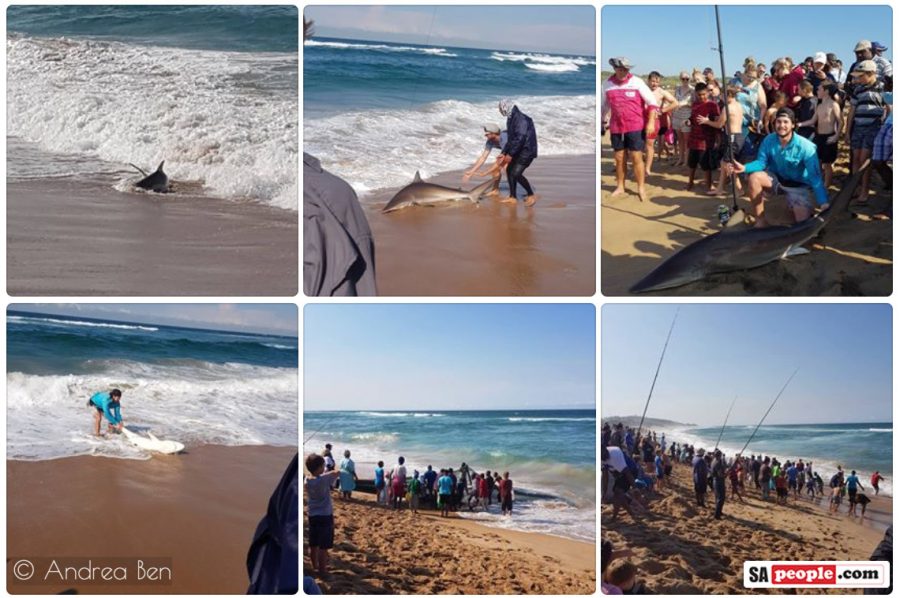 "The sardines are great for KwaZulu-Natal – we haven't had any for three years!"
Usually, millions of sardines make the annual pilgrimage from the cold Cape waters to the warm Durban waters between May and the end of July.
The shoals are estimated to be 15km long, 4km wide and 40m deep… although in recent years it has been unpredictable, and in the last couple of years – as Andrea says – stocks drastically plummeted, prompting Carte Blanche to do an investigation after fishermen netted almost nothing. (If you're overseas, you can watch this and other Carte Blanche shows on Showmax here.)

This year South African Tourism advertised the famous Sardine Run as an attraction for UK visitors – touting it as a once-in-a-lifetime opportunity to view "one of the planet's most spectacular and mysterious marine events". SA Tourism compiled a fantastic video of the sardines, inviting holiday makers to visit South Africa's shores before the end of July to witness the unexplained phenomenon for themselves.
If you can't get to South Africa, watch Andrea's videos below:
WATCH Sardines attract sharks on the South Coast, South Africa, July 2018
WATCH The fish are back in town – sardines return to South Coast, South Africa