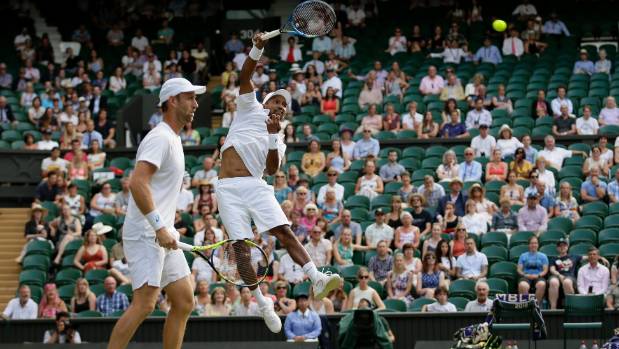 "So near and yet so far… Raven Klaasen's fantastic run at Wimbledon 2018 ended in heartbreak in the final of the men's doubles," is how Tennis South Africa described Saturday evening's match between Klaasen and his Kiwi partner Michael Venus against Americans Mike Bryan and Jack Sock.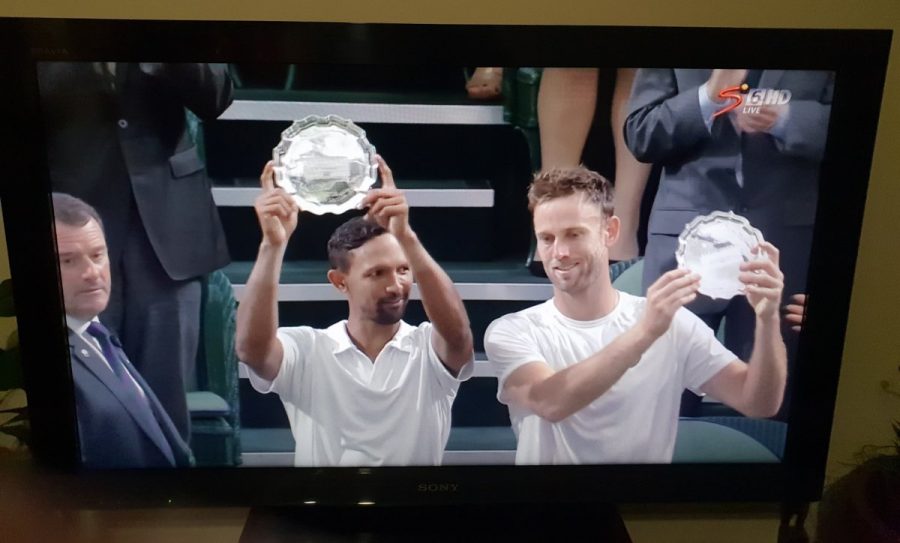 In a riveting match, Raven and Michael put on a "heroic performance"… and didn't stop fighting till the end, but ultimately lost in five sets to the tournament's seventh seeds, with the fifth set being extremely close and tense.
The final score was: 3-6, 7-6, 3-6, 7-5, 5-7.
Thirty-five year old Raven made history on Sunday as the first black South African tennis player to play in a Wimbledon final.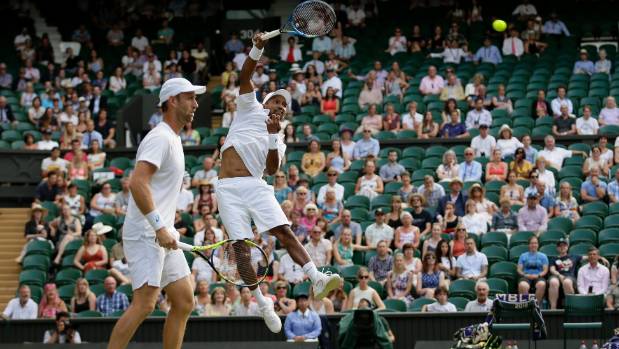 This weekend is the first time in the Open era that South Africa has been represented at a grand slam in the finals of both the doubles and the singles (with Kevin Anderson in the singles final on Sunday against Novak Djokovic).
Praise has poured in for Cape Town-born Raven on Sunday night, with Tennis South Africa saying: "A difficult defeat to absorb, nonetheless Raven can be very proud of a fantastic 2018 SW19 campaign."
Other comments on Twitter included:
"What a great tournament for #SouthAfrica #tennis Ace @ravenklaasen regardless of losing in the final of the men's doubles at @Wimbledon proud of you buddy!"
"Heroic fight! Bravely battled, Raven Klaasen & Michael Venus, falling just short. Your journey inspired, challenged & encouraged. You gave us a new chapter to tell in the South African sport stories. Thanks for the journey. #Wimbledon2018 men's doubles"
"Congratulations to Raven Klaasen for an amazing run at Wimbledon. Tennis fans across South Africa should be very proud of him – a fantastic ambassador for our sport!"
Opponent Mike Bryan dedicated his win to his twin brother Bob who was injured this year and couldn't play. He also dedicated it to his "grandpa who passed away a few days ago and to my mom who has an eye infection".
No South African has won a grand slam men's doubles title since Wesley Moodie (playing with Stephen Huss) won at Wimbledon in 2005. Before that it was won twice by the legendary Bob Hewitt/Frew McMillan duo in 1972 and 1978.
Hewitt and McMillan also each won two mixed doubles finals at Wimbledon during the seventies.
In fact South Africans have been most successful in the mixed doubles finals… ever since SAPeople member Mel Hale's Great Uncle Patrick Benham Spence won (with an American partner) in 1928. Since then, a South African (or entire South African team) has won the mixed doubles in 1949, 1950, 1977, 1978, 1979, 1981 with the last South African mixed doubles winner being Kevin Curren in 1982 (with an American partner).
This was Klaasen and Venus' third grand slam as a team. On their previous grand slam matches together, they lost in the first round of the Australian Open earlier this year but reached the third round at Roland Garros in Paris a couple of months ago… so it's onwards and upwards for the partners!
They were oppressed in South Africa as children. Today, they R playing at Wimbledon on their tennis journeys. They R wheelchair tennis player Kgothatso Montjane, first SA black woman to play Wimbledon and Raven Klaasen, first black SA tennis player to play in a Wimbledon final. pic.twitter.com/Ug2rhICT9Y

— cheryl roberts (@cherylroberts00) July 13, 2018