This week Zimbabwean President Emmerson Mnangagwa – the man who rose to power in a military coup – is in the hot seat, as Carte Blanche goes one-on-one with the country's leader. (Available for South Africans abroad to watch from Tuesday 24 July 2018 if you subscribe to Showmax.)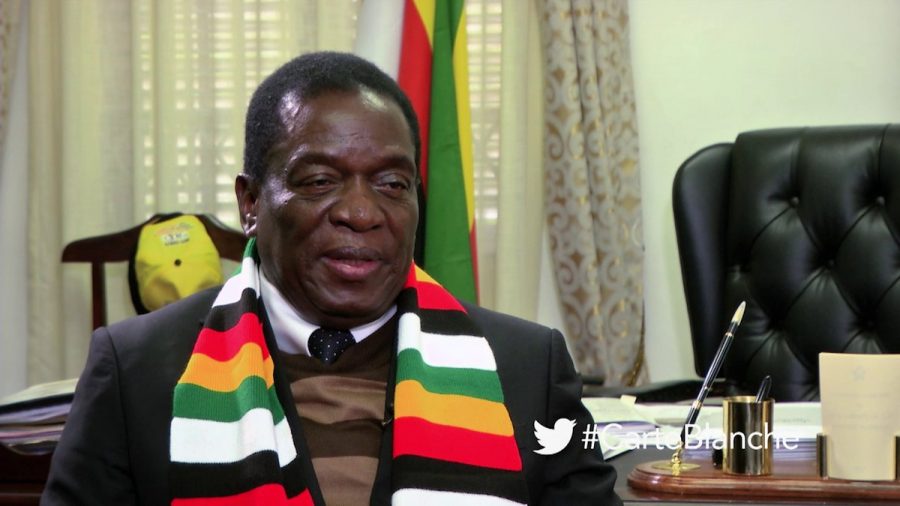 Free and fair elections in Zimbabwe could restore the political legitimacy of a government still isolated by the international community, and suffering under the yoke of sanctions.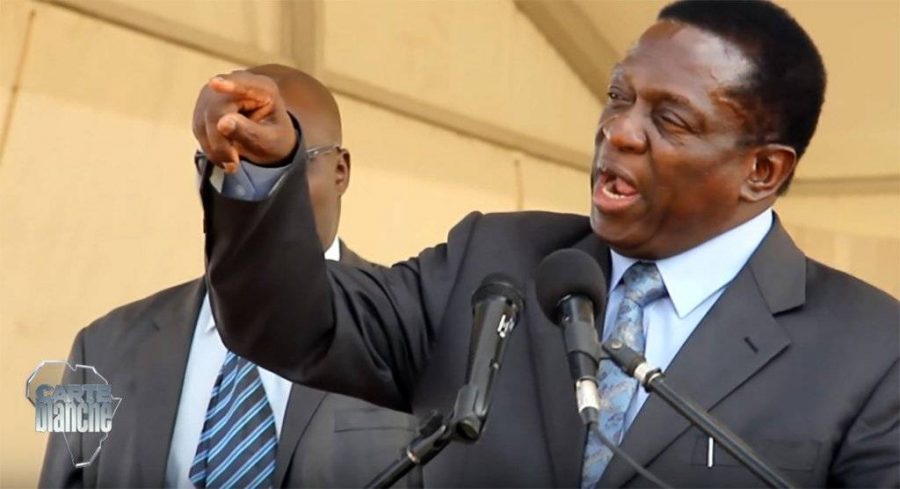 Ahead of a much contested general election at the end of this month, Carte Blanche follows Mnangagwa on his campaign trail to Chinoyi, northern Zimbabwe, where he's made bold promises to rebuild his country. (Producer: Kate Barry,Presenter: Devi Sankaree Govender,Researcher: Siniketiwe Hlanze)
This weeks show also covers: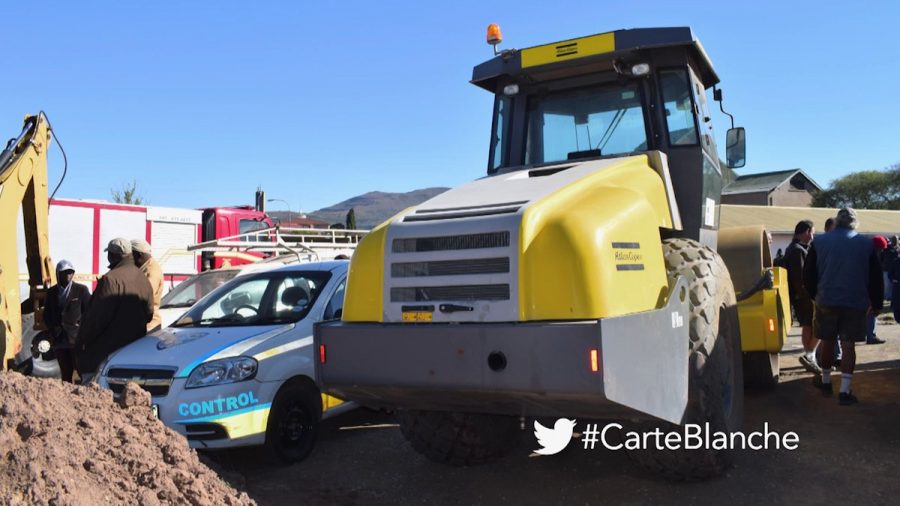 No water or electricity, millions of rands of debt and auctioning off its municipal assets, Komani's Enoch Mgijima municipality is in crisis and unable to provide basic services. Despite selling off a fire engine, road graders and garbage collection trucks, the municipality still owes millions. Residents are fed up, demanding that their troubled town is placed under administration. Carte Blanche tracks this developing story. (Producer: Sasha Schwendenwein, Presenter: Derek Watts)
Driven by the need to improve harvests and farm more precisely and efficiently, British scientists are the first to test if in this modern age, hands-free farming is actually possible. Carte Blanche reports from the United Kingdom where an entire crop has been produced without any human intervention in the field and with robots and autonomous vehicles doing all the work. (Producer: Eugene Botha, Presenter: John Webb)
What's a sexy nude photo between new friends? Well, sending explicit images of yourself to a stranger could cost you thousands of rands and serious reputational damage. Sextortion is the latest method that cunning criminals posing as potential intimate suitors use to extract money from hapless victims. It's a form of blackmail in which sexual information or images willingly shared by the victim are used to extort money from them.  Across South Africa, the numbers of incidents of sextortion have increased exponentially. Carte Blanche investigates. (Producer: Sophia Phirippides, Presenter: Devi Sankaree)
Every day more men are forced to pay up to avoid public shaming as blackmailers demand thousands of rands not to release nude photos they've extracted from the victims. This Sunday, #CarteBlanche looks at the growing trend of #sextortion. Join us 7pm @MNet pic.twitter.com/HcmRGybuPk

— Carte Blanche (@carteblanchetv) July 19, 2018
***
Please note: Carte Blanche is only available to international Showmax subscribers in Andorra, Australia, Austria, Belgium, Canada, Denmark, Finland, France, Germany, Greece, Iceland, Indonesia, Ireland, Italy, Liechtenstein, Luxembourg, Malta, Monaco, Netherlands, New Zealand, Norway, Portugal, San Marino, Spain, Sweden, Switzerland, United Kingdom and United States. Not all titles are available in all territories. Showmax brings you the best South African series and movies, from the classics to the latest releases, from complete box sets to kids' favourites.