One of South Africa's biggest rock band exports – Just Jinjer – are heading to London, along with Prime Circle and Tailor, for what is sure to be an unforgettable night of entertainment for SA expats in the UK – A Night to Remember. PLEASE NOTE: EVENT HAS BEEN POSTPONED.
After successful runs in Johannesburg and Cape Town, Real Concerts are bringing A Night To Remember to The Eventim Apollo, in Hammersmith on Saturday 4th August 2018!
SAPeople chatted exclusively to Just Jinjer about the epic show and being one of the bands whose music has helped shape the South African music industry.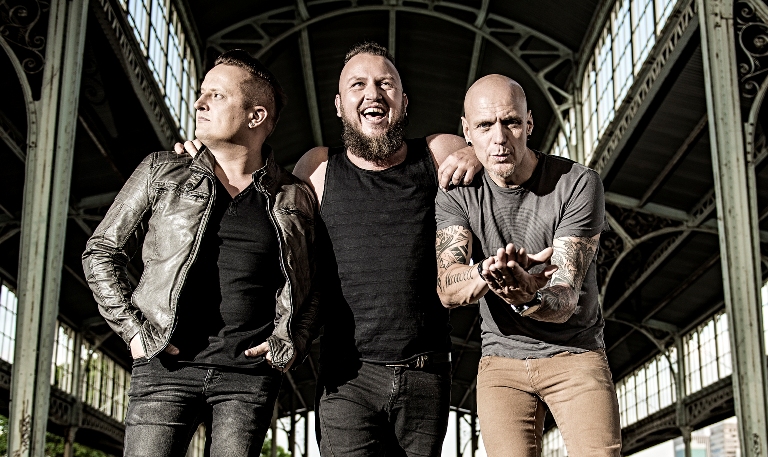 1. You've accomplished so much – selling more than a quarter of a million albums, 8 number ones on national radio and high-profile TV soundtrack syncs including MTV's 'The Hills' and 'Cougar Town' (on Showmax) – what dreams do you still have for the band? 
For the music and the songs to continue to be relevant and timeless. That's all any artist can wish for and hopefully achieve.
2. Have you played at the Apollo before? If not – is this one of your bucket list shows?
We have not yet played the Apollo but it is most certainly a dream venue to perform at. We have had the honour of playing at many beautiful venues across the UK, including Shepherd's Bush Empire, Clapham Grand, etc. so we're looking very forward to it!
3. Will you be touring any other countries this year?
There is always the possibility. We go where the music takes us.
4. What do you enjoy most about being on stage?
Connection and expression.
5. You lived briefly in the US. When you're performing, do you notice the expats in the audience?
We lived and toured in the UK for 2 years and USA for 7 years. If someone in the audience shouts a request and you hear the accent, then you notice expats… but for the most part, music is the universal language that everyone speaks during our performance.
6. What's the best part of touring? And how different has this tour been, being with Prime Circle and Tailor?
We're fans of those artists and we're also good friends so the energy and vibe is fun and respectful. Wonderful memories made…
7. What do you miss most from SA when you're abroad?
The food and the spirit of the people.
8. What can your fans expect from this show?
The unexpected.
9. What can people who left SA before you became big, expect? What would they be missing out on if they didn't come to the show?
A chance to see three South African acts that have stood with the best artists in the world and held their own, locally and abroad. They would be missing a chance to restore hope and pride… and hear some good music!
10. What or who inspires or influences you most?
People who don't give up. Fighters
11. Will you be seeing any other shows, visiting any special shops while you're in London? 
It's in and out for us this time, so we'll try squeeze in some of our favourite shopping experiences, if time permits. I always love cruising the shops around Covent Garden and Camden Town.
12. Please finish these sentences:
a) we're proud to be South African because… we symbolise tolerance, triumph, hope and perseverance.
b) we wish South Africans would… realise that we're all connected and that we affect each other, there is great power and also great destruction in that. We must use it for good!