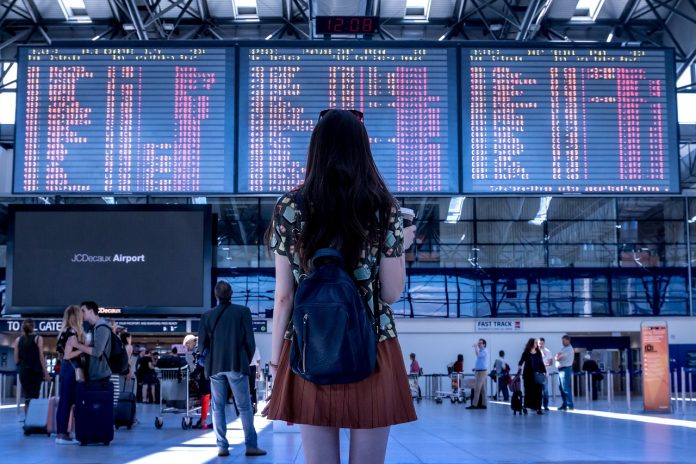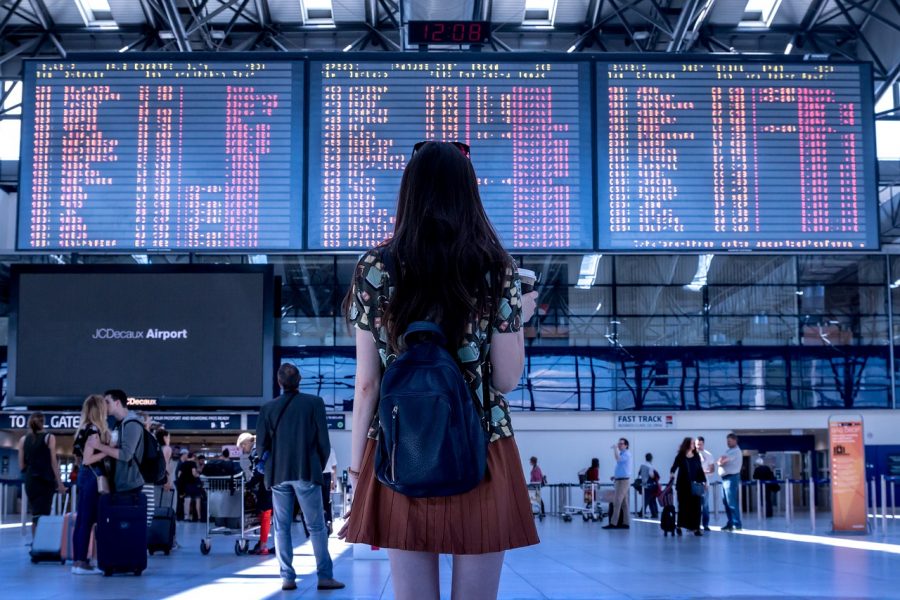 Recent statistics show that almost a million South Africans are living abroad, and judging by the current mood in the country – that figure is set to climb sharply in the following year, as an increasing number of South Africans are feeling hopeless, frightened and 'gatvol'… of services that don't work, of crime that rises, of racism from all sides, of buses and trains that burn, jobs that are hard to come by, and of land that may get 'grabbed'.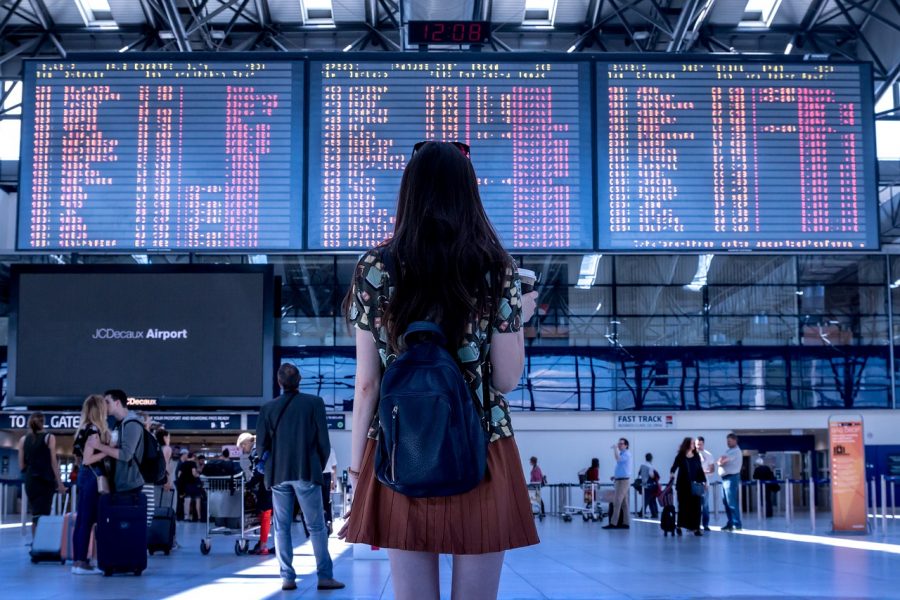 Here's a letter received by SAPeople last night. Sadly it reflects the views of an increasing number of messages sent in over the past few months:
"Hi there… I'm not sure if you're the place to ask. Not even sure what to ask. Truth be told I'm scared to be South African right now. We've NEVER considered leaving South Africa. And we don't have much in the line of finances. But I have 2 toddlers and with the riots and land grabs and the very racist comments on Facebook I'm starting to think we need to seriously consider leaving our land and home.

"IT BREAKS MY HEART BUT I have kids to protect.

"I'm wondering if you could anonymously point me in the right direction of how one emigrates, or which countries are 'easiest' for South Africans, how to find work and what to expect with regards to their culture, and so on. Maybe just where's a good call.

"We've never considered leaving before now. Have no idea where to go. I just don't want to wait till it's too late and war breaks out. Hope you can direct me somewhat…"
Never before has it been more important for the leader of South Africa, President Cyril Ramaphosa, to step up and show South Africans the way forward, like former President Nelson Mandela once did.
This is Ramaphosa's time to shine – to calm fear, to unite and to galvanise the people to want to help create the South Africa we all dream of… rather than leaving for nameless countries where many have no ties, no history, no roots, no friends and family they grew up with, and where – in the case of the SA mom above – they don't even care which country they're headed to, as long as it's not South Africa.
This is tragic. These are people who have always been proudly South African, who in their bones don't ever want to leave the land they know and love so much. But who feel desperate.
According to Pew Research Center, around 900,000 South Africans were living in other countries for more than a year in 2017.
The most popular countries for these South Africans, according to their research, were:
United Kingdom – 210,000 migrants
Australia – 190,000 migrants
USA – 100,000
New Zealand – 60,000
Canada – 50,000
(StatsSA's own research in 2016 showed at the time that Australia was the top destination with 26% of SA's emigrants, and the UK had 25%.)
It's not quite a one-way trip out of SA. According to Pew there were also over 4 million people living in South Africa in 2017, who were born in other countries (mostly from Africa).
But the South African-borns – of all races – leaving SA are on the increase. According to Move Up immigration consultants there has been a 22% increase in South Africans interested in relocating to the UK over the past couple of years… and this will probably "increase dramatically" following Ramaphosa's announcement that the ANC will change the Constitution to explicitly allow for land expropriation without compensation.
Move Up's MD, Ryan Rennison, says it's predicted that 2018 will be the year South Africans break their own emigration record, which was last broken in 2015.
Rennison lists the main reasons South Africans say they want to leave SA and move to the UK as being:
the strength of the pound sterling,
access to cheaper travel opportunities,
a high-functioning government and
political stability.
Secondary reasons include:
better job opportunities,
increased earning potential, and
access to better education for children.
Rennison says the visa applications processed by his company for South Africans has increased by 42% in the last year.
For those individuals who don't qualify for ancestral visa, Rennison says the UK government is now looking at attracting people with special skills – including doctors, nurses, fashion designers and film and television professionals. "Highly skilled individuals in the fields of science, humanities, engineering, digital technology and the arts are already on their priority list," he says.
One well known Gauteng resident wrote on her Facebook timeline yesterday:
"So yes. Been quiet. Because…. I keep hearing about how so many people I know have been dealing with the now commonplace ridiculousness of the forced redistribution of 'wealth' – not that many of us have more than two cents to rub together.

"My gripe and what's keeping me awake and giving me the shakes and depression isn't just the petty crime. It's the ineptitude of City Power whose smart meters are anything but, and you have been fighting with them for two years on a weekly basis to sort out their phuct up billing because of non-existent meter readers.

"It's fighting with SARS which despite everyone's feelings towards paying tax to corrupt entities still had their shit together until about two years ago, and you've spent a year of tedium and back and forth explaining that the reason that you don't earn as much money as you used to is because you can't get any bloody work.

"And dealing with complete morons at Discovery Health on a daily basis when your mother has had a stroke and is in hospital and the only reason you get a call from the hospital is to say that Discovery is reneging on paying, and not one call to tell you how she's doing – because try as you might, nobody there is able to let you know whenever you call and we can't get her on the phone because, well, she can't speak or even pick the phone up. That. The whole bloody place is a sheet of flame…"
The thing about her post was that although it unfortunately rang true for so many people who had their own SA horror stories to relate, it also proved just why it's worth hanging about in South Africa.
For the people.
The outpouring of love and compassion that she received after her post – from friends and fellow South Africans – was overwhelming. She wouldn't have had such a massive and loving response had she written that from a foreign land.
It's maybe the reason this particular South African – who has a UK passport – remains in South Africa. For the people. And because she will never give up on hope.
And it's also the reason some South African expats are moving back home. One, who moved back from the USA a couple of years ago, said last night:
"You've got to laugh at South African negativity. We are always on the precipice. The country's just made it through nine years of Zuma and now people think the short-lived saviour Cyril is about to turn SA into Zim! Eish! Sometimes we're definitely a glass half-empty country. Isn't it weird? We've got Cyril, Pravin Gordhan and Nhlanhla Nene… and they're scared?"
Now is maybe the time for South Africans to shine, to listen to their President and ask him to 'send me'… not overseas, but into the trenches of real South African life where they're needed to hold hands – across racial and economic divides – and make it through this bumpy stretch together.